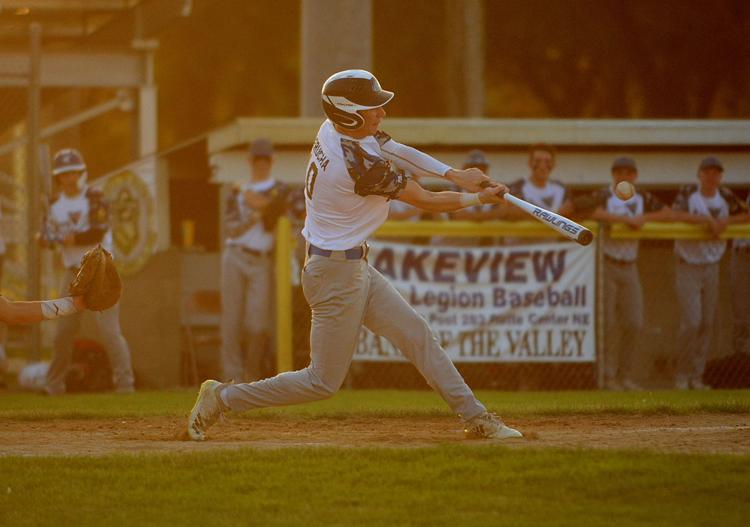 The Bank of the Valley Lakeview Seniors jumped out of the gates early and continued to add runs throughout the night in what turned into a 12-8 high-scoring affair in Friday's win over Battle Creek.
Lakeview scored the first three runs and led 8-1 after four before Battle Creek made it somewhat interesting at the end. But with a lineup that generated 14 hits, Bank of the Valley keep the visitors at bay and evened its record to 2-2.
The team started the year 0-2 with just seven runs in the first two games, including a shutout. Lakeview has now scored 12 in each of the past two games and seems to have found its rhythm at the plate.
"It reminds me so much of last year. I thought hitting and offense would be our strength; that showed again tonight," coach Brach Johnson said. "Our bats keep getting better and better and better; strikeouts are going down and balls are going in play - we're starting to find some spots now. It's good to see."
David City's own Michael Rerucha and Ian Gibbs led Friday's offensive assault with three hits apiece. Rerucha was 3 for 3 with two singles and a double, scoring each time and stealing two bags. Gibbs reached base in each of his first three at-bats on two doubles and a single. He ended the night 3 for 4 with two RBIs.
Rerucha singled, stole second and came home on an error to make it 2-0 in the second. He singled again in the fourth, stole second again, reached third on a passed ball and scored on a throwing error. His night finished with a double off the wall in the sixth and Lakeview's final run on a wild pitch. He also showed consistency in the field with a 100% fielding percentage. 
Keegan Lavicky also played a part in the victory. He pitched the final two innings allowing only two hits, one walk and three runs. 
At the plate, Lavicky led off the bottom of the sixth with a single past shortstop, then came in on Rerucha's double off the wall. When he entered the game at third in the fifth inning, Lavicky leaped and snagged a hard liner at third for the first out. 
Gibbs singled in the first run on a sharp grounder past first base scoring Eric Mustard, singled again through the right side in the third and doubled home a run with two down in the five-run fourth inning.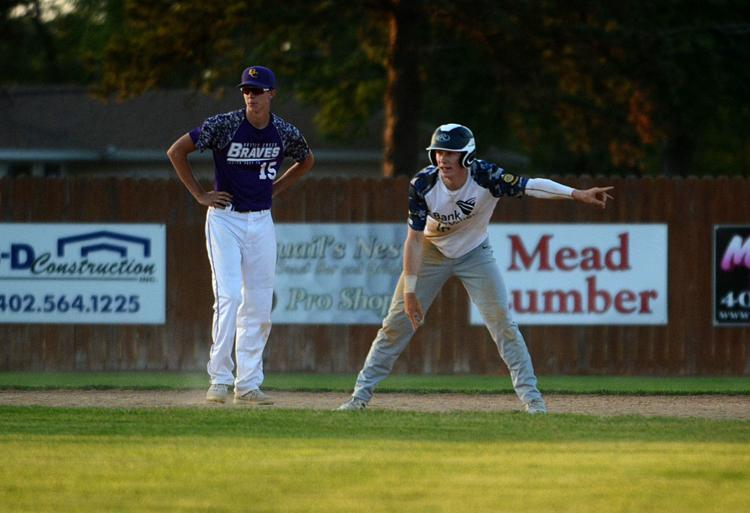 "We've been really taking the approach of trying to get more base hits and not trying to hit the ball out, per se, more just getting it in play," Gibbs said. "...We've got a great group of guys; I love them. They put everything out on the field, they always will and I know that. It's great having that as a backup."
Gibbs also threw for 1/3, allowing two hits and an earned run. He came on in the fifth with two on and two down, allowed a triple for two runs but ended the threat with a called strikeout.
That stopped Battle Creek's momentum and sent Lakeview to the home half with an 8-5 lead. Both teams continued to add to their totals but three runs was as close as Battle Creek came the rest of the way.
Logan Jaixen started and went 4 and 2/3 with seven hits, four earned runs and six strikeouts. Though his final line was somewhat average, he went through the first four innings with just one run allowed.
Jaixen struck out two in the first, stranded two on in the second, left another runner on in the third, allowed back-to-back doubles for a run in the fourth but struck out two more. His solid start allowed Bank of the Valley to jump out to an 8-1 cushion.
"I found the zone early, struggled a little bit at first but then kind of got in a groove and was able to keep that for a few innings," Jaixen said. "I'm not a big junk thrower; I don't throw a lot of junk. But changing up speeds and moving the ball around kept them off guard a little bit."
Four members of the lineup had multiple hits counting Gibbs and Rerucha. Eric Mustard was 2 for 4 with a double, his fifth extra-base hit of the season, and Haustyn Forney was 2 for 4. Seven different Lakeview players had RBIs and the team stole six bases.
"We played a few great teams. Central City and Wayne are a couple of great teams, we hung with them, but we've really been turning on the bats lately," Gibbs said. "We're making contact, making things happen. It's been good."
Nate Tenopir and Peter Huguenin are the sports editor and a sports reporter for The Banner-Press. Reach them via email at DVDsports@lee.net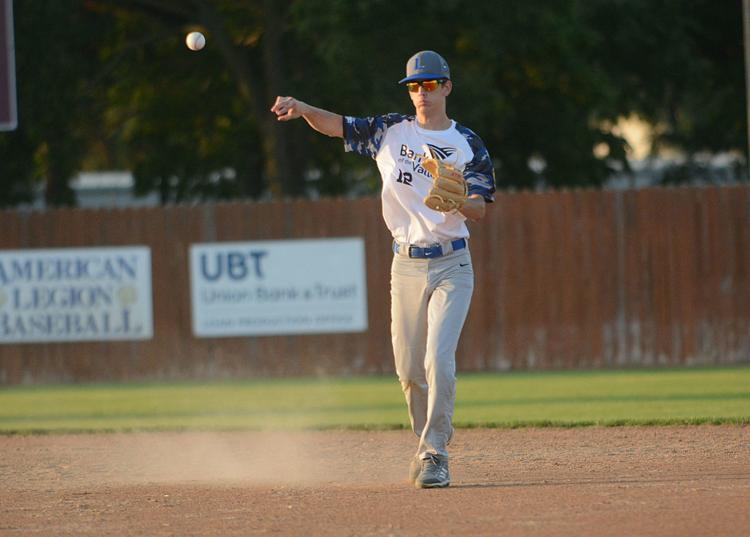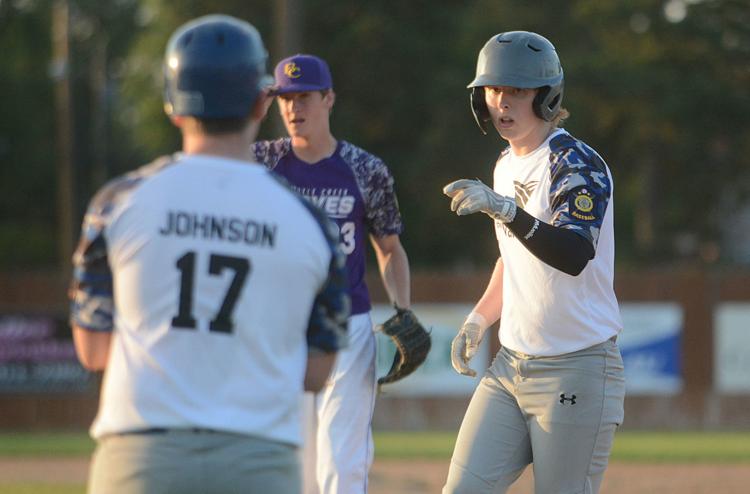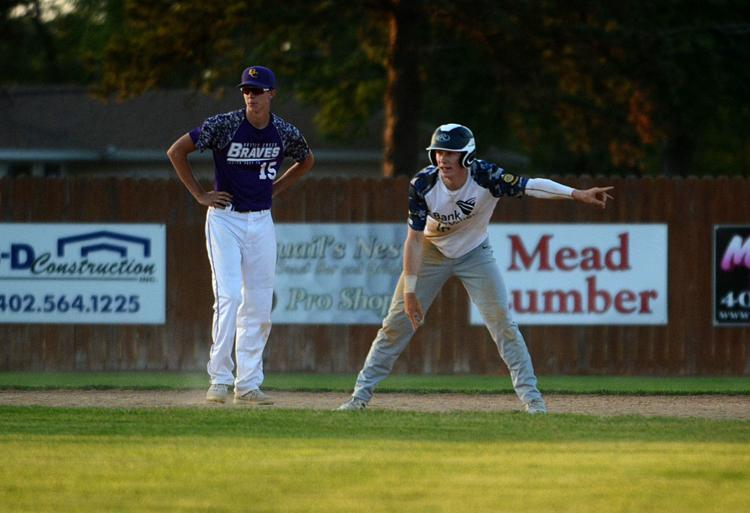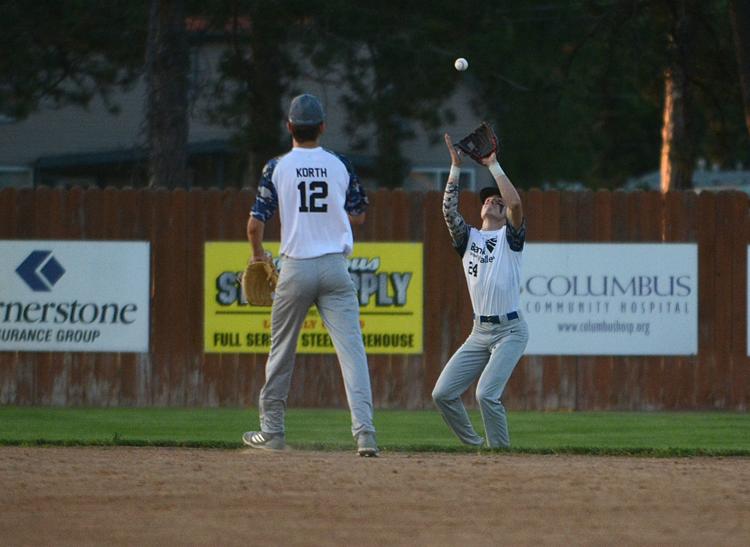 Be the first to know
Get local news delivered to your inbox!