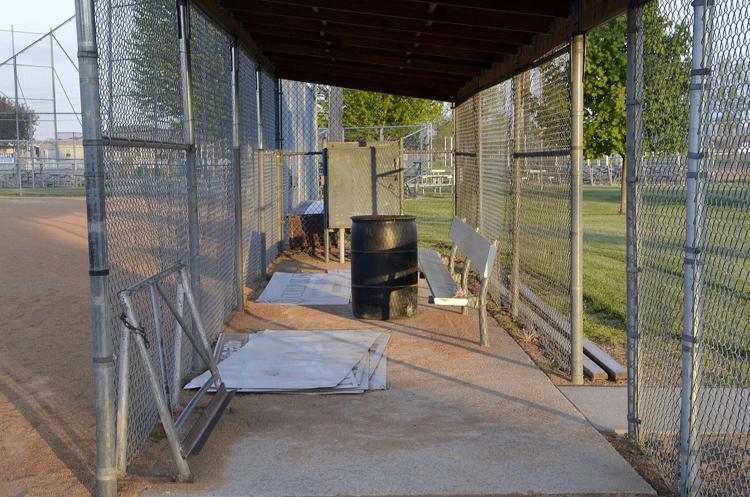 With Governor Pete Ricketts giving the green light for youth baseball and softball, the scramble is on to put together a season. 
According to the directive from Ricketts, teams can start practicing on June 1, with games taking place on June 18. 
But, before competition can start, baseball and softball programs have a short window to work out logistics. 
One of those baseball programs is Columbus/Duncan Baseball. President Nick Larson has been in contact with parents trying to work out the final details.. 
"Our plan is to play as much baseball as we possibly can," Larson said. "We're waiting to hear from the league we play in early next week as to what the other communities are going to do and if we have enough teams to have a league this year." 
Columbus/Duncan baseball plays in the Big 10 league which mostly consists of teams from small towns south of Columbus. 
Plans were already in place to start the season when everything came to a halt. 
Larson is back to preparing for the season, sending emails to parents and making plans to start practice. 
Scheduling has presented its own set of roadblocks. The season typically runs from the end of May to July 4 weekend. 
Larson said he believes that if the league resumes, it will extend into August. 
"I think that's probably the most likely scenario if we don't start playing until June 18," he said. "I would like to have more than a two-week season. I would guess that we'll go well into July or early August. That's not my call, I guess." 
Columbus Mariners President Chad Rausch said plans were made in December and January, but now it's back to the drawing board. 
One of the biggest priorities is rescheduling the Mariners tournament.  
The tournament generally takes place the first two weekends of May. The Mariners have pushed those dates back to the last weekend in June and the first weekend in July. 
"Everyone is scrambling trying to find out if they can change their tournaments and then you have to fill in with your doubleheaders against out-of-town teams," Rausch said. "It's kind of a little hectic."
All teams are also waiting for the city of Columbus to open up the parks. 
Rausch believes the city will follow through, but nothing has been made official yet. 
"I would assume they'll follow through as long as everything runs the course and starts looking better," he said. 
Additionally, shorter preparation time is a concern, especially for first-time players. Normally there was a month or more to prepare.
"(We) hope these kids are playing a little catch at home with their brothers or mom and dad and be ready to go," Rausch said. "It's going to be a little difficult because usually, we have a couple of months in the winter to get these kids warmed up and ready to go.
"All these kids are pretty anxious to play some ball. I think everyone will be happy to get a little ball in no matter what it entails."
Competitive clubs are optimistic, city recreational teams have a few more reservations. 
Players that play for clubs such as the Mariners or Outlaws generally own their equipment. The same cannot be said for Columbus Little League. Helmets and bats are shared among the players at practice and during games. 
Social Media Director of Columbus Little League, Mike Jeffreys said he isn't overly confident a season will take place. 
"Some of the requirements are pretty tough," he said. "Like, don't have kids in the dugout, keep the parents out in the cars, no grandparents. It would be kind of tough to have a season like that.
"Right now I would say there's a 20% chance we're going to play. There's like an 80% chance we're not going to play at all. We hope and we're waiting and seeing how it all shakes out."
With the fluid situation, Columbus Little League understands that parents may have reservations about letting their children play and are offering a refund for those who want one. 
"We're kind of waiting to see the city of Columbus and East Central Health District agree that those are safe guidelines to go with," Jeffreys said, "especially since Platte County is on an uptick right now."
Be the first to know
Get local news delivered to your inbox!