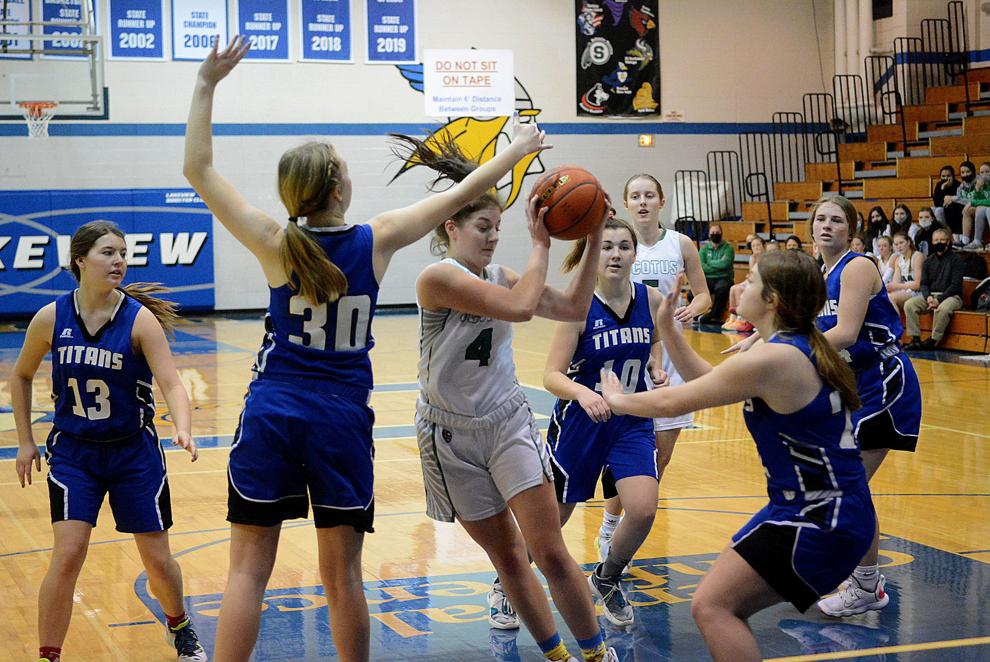 Scotus Central Catholic senior Kamryn Chohon scored 11 of her game-high 13 points in the first half and provided the early spark needed for the Shamrocks in a 46-33 win Saturday at Lincoln Christian.
Chohon hit two first-quarter 3-pointers when SCC was struggling to find its touch then hit another and added a layup in the second as Scotus began to pull away.
Scotus trailed 9-8 after the first quarter but continue to hold Lincoln Christian to under 10 points in the next three frames. Once the offense, spurred on by Chohon, found a rhythm, Scotus took an eight-point lead into halftime and stretched that to 16 at the start of the fourth quarter.
"We just did a really good job of not allowing the ball to go inside or go in the paint," Scotus coach Jarrod Ridder said. "We didn't let their 6-3 girl have a lot of touches, and we did a good job of contesting them from 3. Offensively, we were patient and we took good shots. As a result, we shot a high percentage."
Lincoln Christian junior Faith McCullough averages under five points per game but nearly 10 boards thanks to, as Ridder mentioned, her stature. That plus a backcourt that shoots 22 3-pointers per game make the Crusaders a unique challenge.
An injury to junior Grace Mustard on Tuesday complicated matters. Mustard can't match McCullough in size but has been Scotus' best player in the paint.
Hailey Steffensmeier and Kate Maguire did what they could to pick up Mustard's slack on the block, especially Maguire who Ridder credited with a key defensive performance on McCullough.
"Kate Maguire had to step up and play a lot more post defense. She had to match up with that 6-3 girl, and that's a little different role because he normally plays more guard than post," Ridder said. "We just fronted her and tried to have good help, didn't let her touch it."
Maguire added six points offensively on a 3 and a three-point play. Ava Kuhl had eight and had six of that total in the second half. Steffensmeier scored seven. Chohon added six rebounds to her game-high total.
"She hit three 3s, and that's a huge plus for our team," Ridder said. "She did a good job of, obviously, making shots, but she also got into the lane a couple of times with her feet and took nice shots. She was aggressive; when she's aggressive that helps her offense."