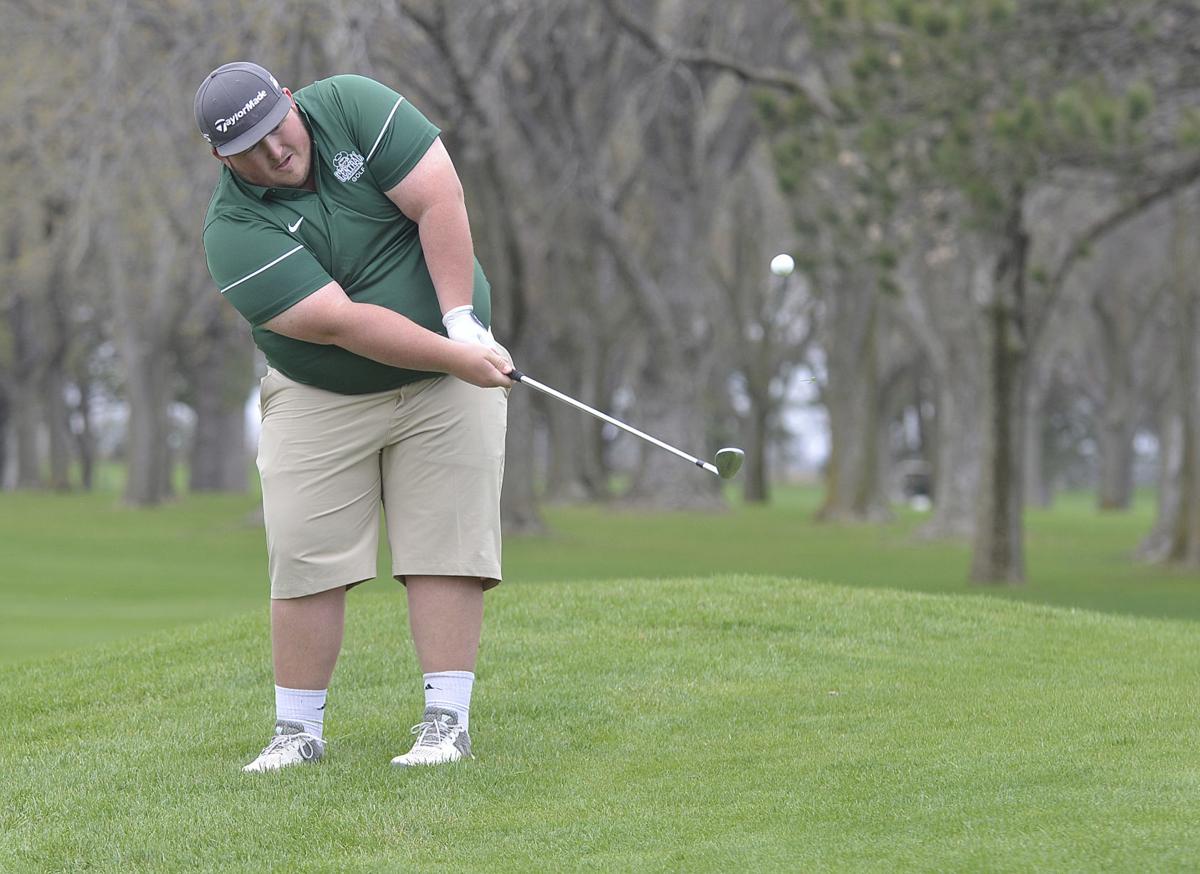 Central Community College golf hosted its first home event of the season last week in a triangular last week against Midland and and Union College. 
The Raiders finished second with a score of 359. Midland won with a total of 323 and Union took third with a 372. 
"It went about as well as could be expected," said head coach Britt Blackwell. "I've got a very inexperienced team, so the more I can get them on the course and actually competing with other individuals, our scores should slowly but surely improve over the next three of four competitions."
CCC's top golfer was Carter Luedtke, who carded an 84. Ryder Lewis was next with an 89.
The Raiders were back in action Monday, traveling to Norfolk for the Northeast Community College Invite.
With the top two players on the team being freshman, Blackwell said the team is having to learn to adjust to the collegiate game. 
"It's fairly drastic jump," he said. "When you get to the college level, they're competing against the best golfers from every high school. It's a fairly drastic step."
While the scores aren't quite where Blackwell wants them at yet, he says his team is getting better and better each day.  
"The improvement is acceptable," he said. "I would like for us to be more competitive then we've been. We're not as competitive as I would like, but I really appreciate the hard work that they've shown since they've joined the team." 
With the season just over halfway complete, Blackwell said he is hoping the Raiders' score continues to drop. He said ideally, the team would shoot a 320, which is an average of 80 per scoring golfer. 
"If the weather would have been more receptive Carter and Ethan Paben both are capable of shooting in the mid-70's," he said. "We just haven't been able to participate in a competition that the weather was conducive for them to be able to show their abilities on the golf course."
Be the first to know
Get local news delivered to your inbox!