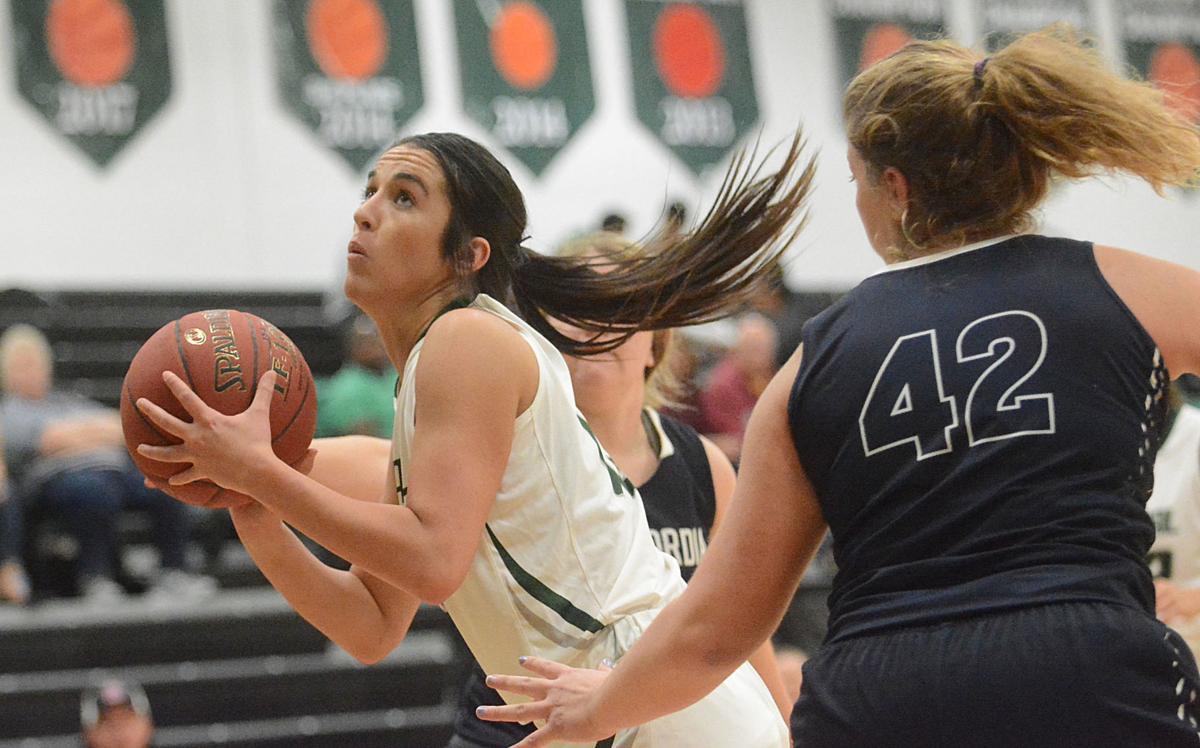 Central Community College-Columbus women's basketball had a gut check on Friday when it lost its second-straight game on the road, to Mount Marty College JV 67-51, and saw sophomore Monica Brooks leave the game prematurely. 
The Raiders (7-10) didn't let the loss carry over and rebounded Monday night at home to defeat York JV 81-46. The win came without Brooks, who wasn't available for the game. 
Central shot 41 percent on 75 shots, compared to just 30 percent on 61 shots for York. 
The Raiders also had 15 assists on 31 field goals and committed only 10 turnovers. Central dominated on the boards, out rebounding York JV 51-37. The Raiders also finished with 16 points off 16 York turnovers.
"After losing you always want to know how you'll respond to it," head coach Billy Perkins said. "I thought the girls did a good job. We shot the ball better, ball movement was better and turnovers were the lowest of the year. We did a good job just playing all-around good basketball." 
Central's dominance was evident from the opening tip as the Raiders took a 22-6 lead in the opening quarter and extended its lead to 48-15 by halftime. 
York JV gained some traction in the third and closed the gap to 61-31. but Central finished the game by outscoring York JV 20-15. 
Central's largest lead came when it took a 78-38 lead in the fourth. 
You have free articles remaining.
Sophomore Isabel Diaz led the Raiders in scoring with 22 points, sophomore Jasmine Williams scored 18 and freshman Bailey Keller added 16. 
Keller and freshman Jayden Haag each grabbed a team-high eight rebounds and Williams dished out five assists. 
Friday's game was a different story with the Raiders losing Brooks early in the game and never finding its rhythm. 
The Raiders committed 16 turnovers and only shot 33 percent. 
"We started off slow," Perkins said. "Monica got hurt and we had to adjust to how we were playing. The girls did a good job in the second half and played some good basketball. Anytime you lose your top scorer it takes some time to get through it. Really, the second quarter was trying to get back into it, but the third and fourth quarter everyone stepped up and did a better job." 
Sophomore Sarah Monahan scored a team-high 10 points, and Williams scored nine before leaving while grabbing a team-high nine rebounds. 
Central was down 10-6 after the first, but let the game slip away in the second trailing 34-12 at halftime. 
The Raiders outscored its opponent 39-33 in the second half, but couldn't close the gap any further. 
Central is in action next at 5:30 p.m. on Friday at home against North Platte Community College (8-8).