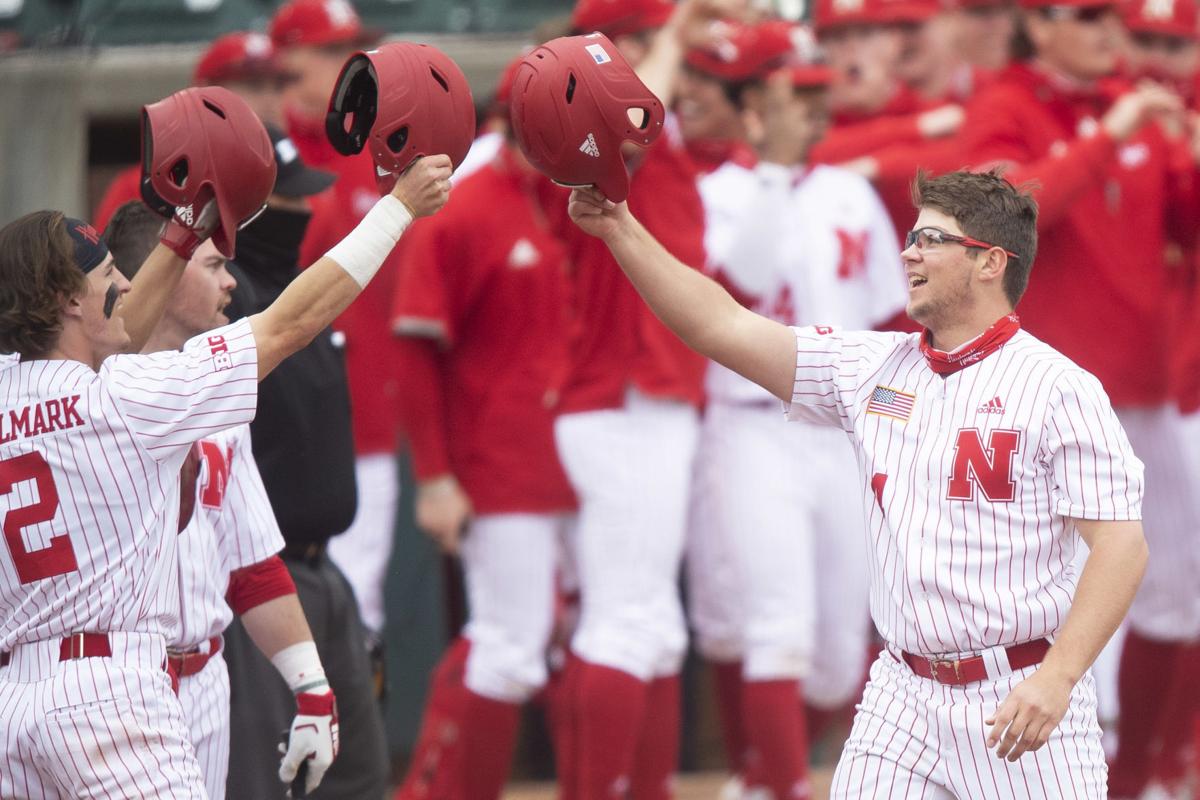 It all sounds so simple for Max Anderson.
Show up at the park, knock the ball all over the yard, then show up the next day and do it again.
"You're going to laugh at this, but I think it's — he just doesn't care. He just wants to go and hit, that's the biggest thing. He doesn't care about the result," said Nebraska shortstop Spencer Schwellenbach, who is no slouch at the plate himself. "And if you can have that mindset at the plate, just take a good swing every time and don't care about what happens, then you're going to be a really good hitter."
The Husker freshman was placed in the middle of the top offense in the Big Ten from Day 1 and hasn't left. After a high school career that ended with Anderson being named the Gatorade Nebraska player of the year, the Millard West product has gone right on hitting in college.
It started with a home run in his first college at-bat. It's continued with a long string of hits in big spots for the first-place Huskers, who are set to host Maryland beginning Friday for a three-game series at Haymarket Park.
And to hear Anderson describe things, none of it is really that big of a deal.
"If you're just listening to your coaches and the guys that have been there before, it really makes it a lot easier," Anderson said. "The coaches will put together a good approach, and you just kind of stay true to that. Listen to some advice from the older guys that have been there and done that and just kind of not try and think too much when you're at the plate and just do what you've always done — play the game."
None of this is easy, of course, which makes Anderson's torrid first half of his first college season all the more impressive.
While starting all 18 of Nebraska's games, Anderson is second on the team in batting average (.366) home runs (four), doubles (three) and RBIs (17). He leads NU with 26 total hits.
The thing about those that are great at what they do, no matter their chosen path, is that they don't turn things into rocket science.
It's the same for Anderson, who's kept the straightforward mindset that first led him to start his college career by hitting .500 through his first six games, then make the necessary adjustments after going through an 0-for-12 stretch in mid-March.
Since those three straight 0-for-4 outings, Anderson is 15-for-37 (.405).
Perhaps not coincidentally, Nebraska is 1-4 in games in which Anderson doesn't get a hit.
"He just has the demeanor where he's not going to get really too high or too low," NU coach Will Bolt said. "And I think that's just such a big part of being a consistent baseball player — you're dealing with so much learning and failure and those type of things, that if you don't have a fairly even-keeled mindset, then you're going to ride the wave."
That attitude showed up when Anderson first arrived on campus in the fall. At one scrimmage, he said, he didn't get a bat on a ball the entire day.
"And it was like 'Wow, I've got to figure something out,'" Anderson said. 
He talked to some of NU's older players. He put the bad day behind him and got right back to work the next day. And off he went.
"Ultimately he believes in what he's doing, and he sticks with it, and he doesn't ever waiver from it," Bolt said. "I think that's as important as anything."
Photos: Huskers finish off four-game sweep of Gophers in front of nearly 2,600 fans
Minnesota vs. Nebraska, 3.28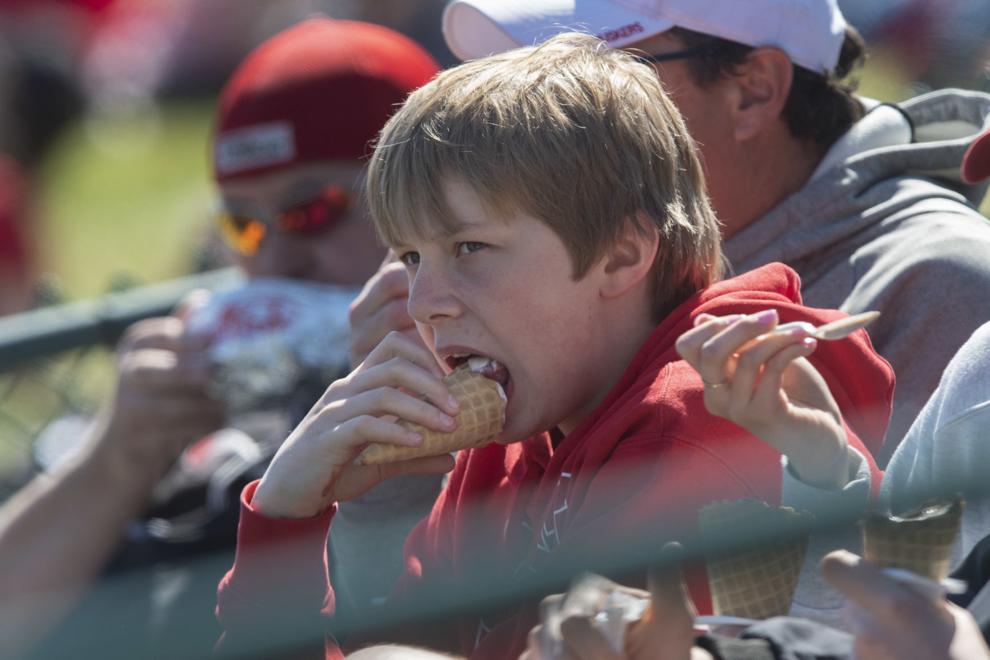 Minnesota vs. Nebraska, 3.28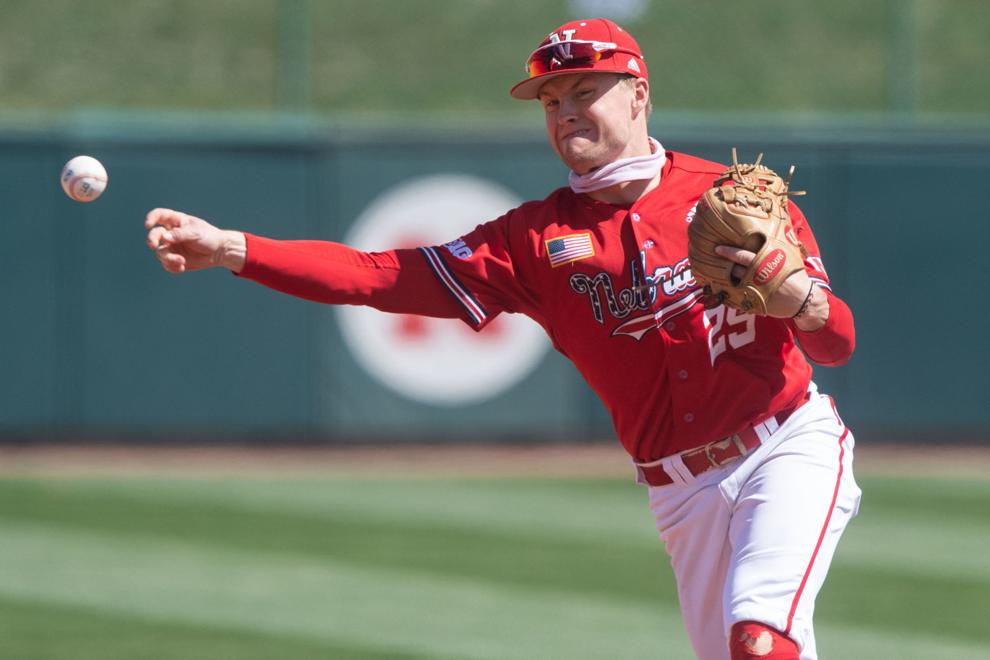 Minnesota vs. Nebraska, 3.28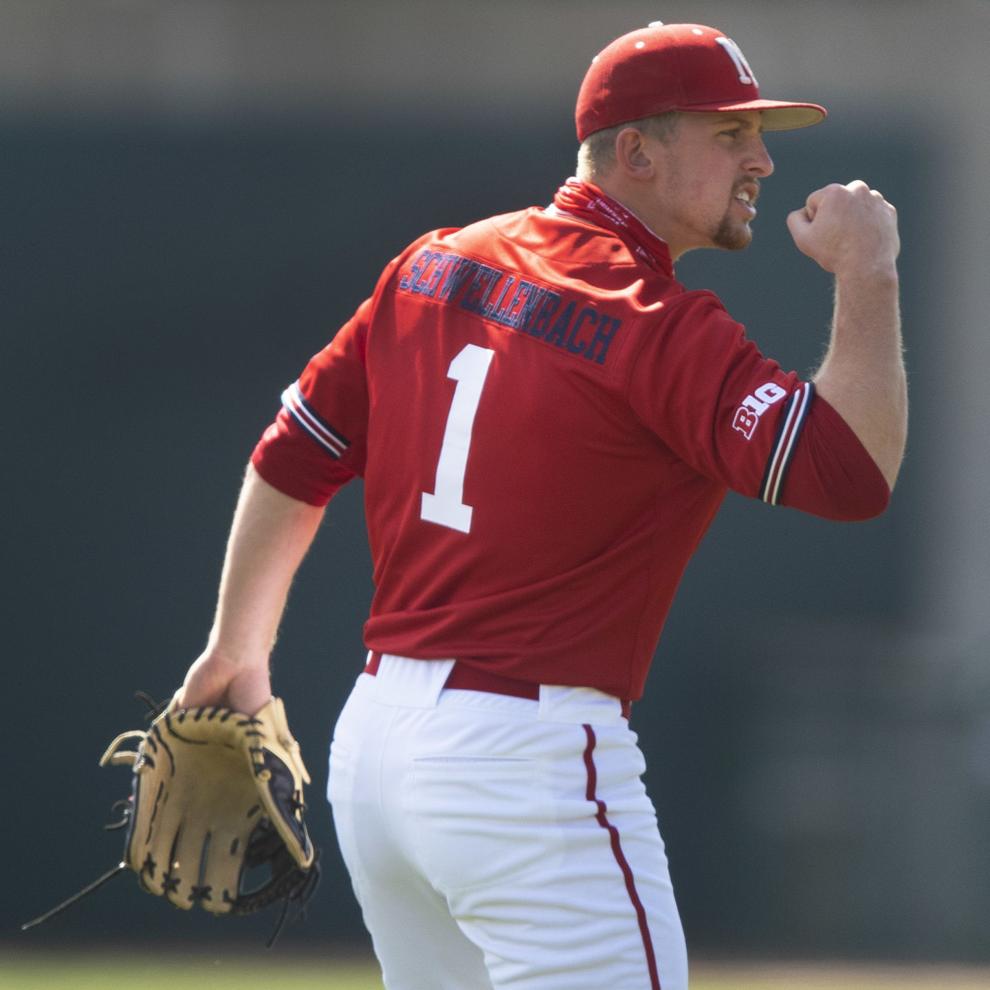 Minnesota vs. Nebraska, 3.28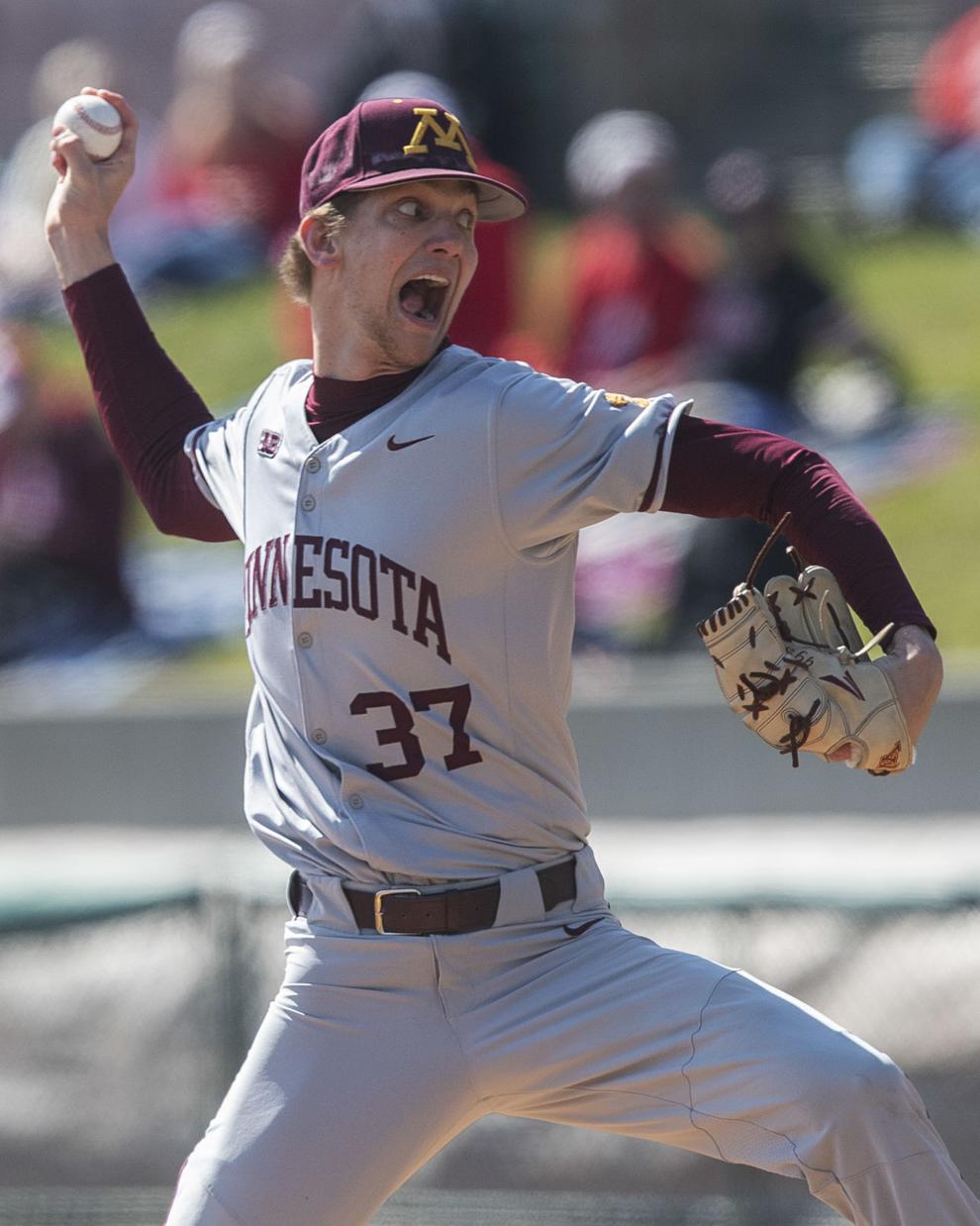 Minnesota vs. Nebraska, 3.28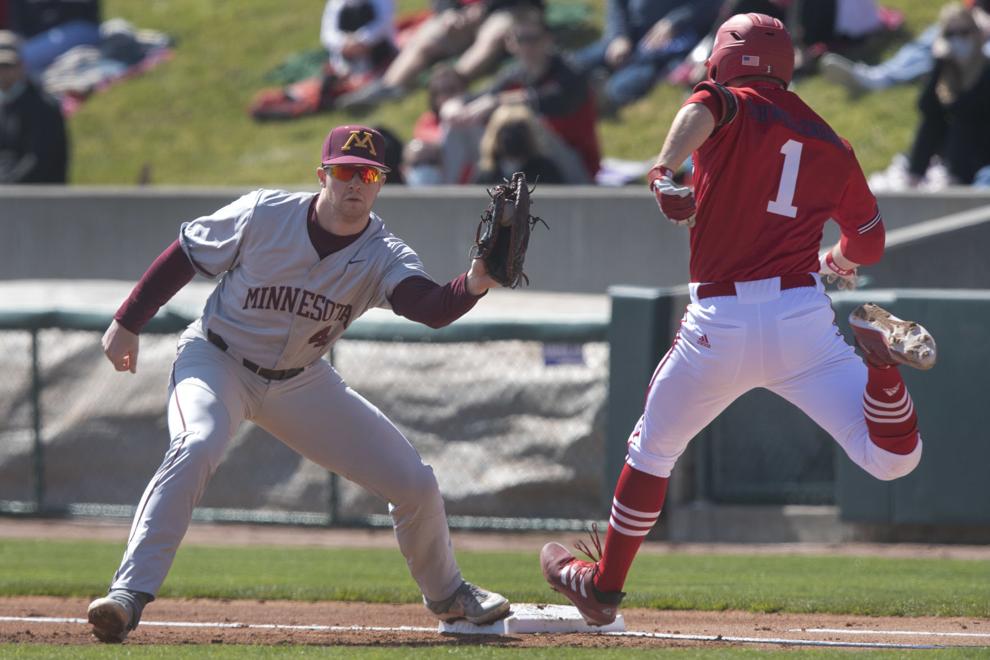 Minnesota vs. Nebraska, 3.28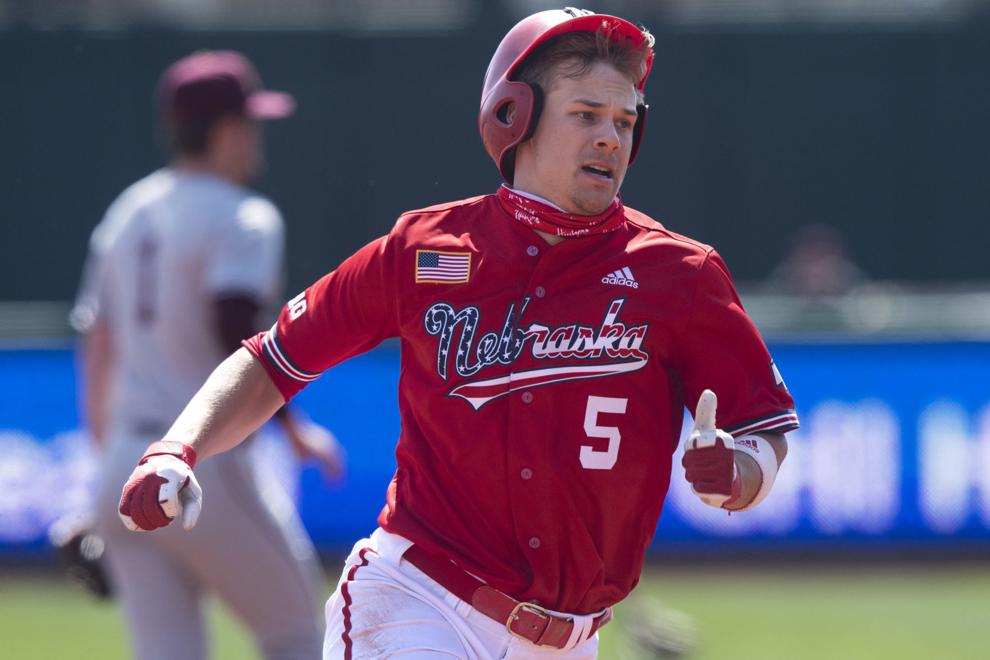 Minnesota vs. Nebraska, 3.28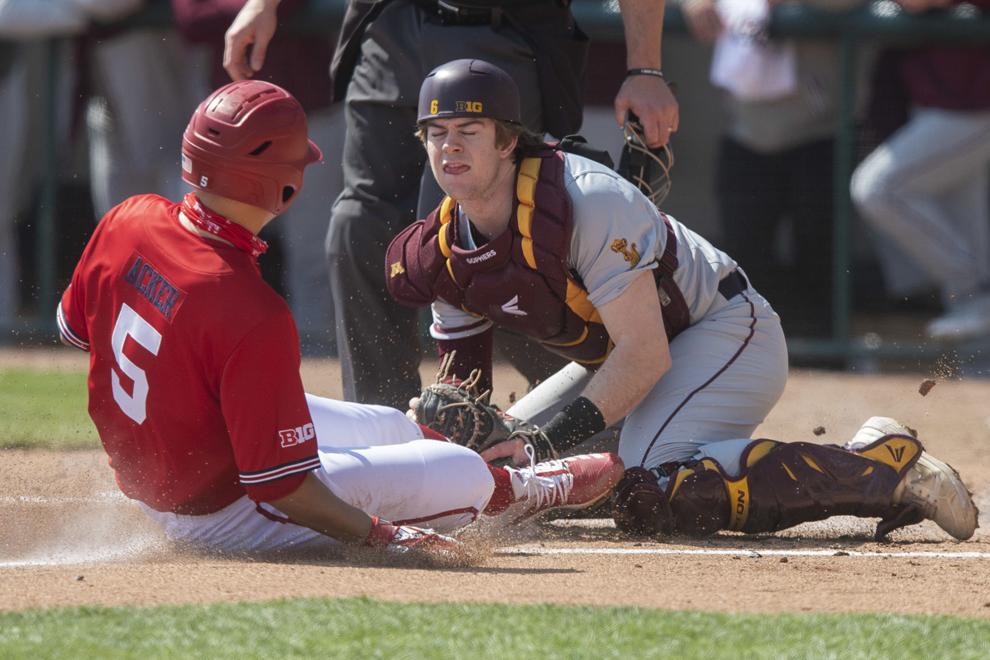 Minnesota vs. Nebraska, 3.28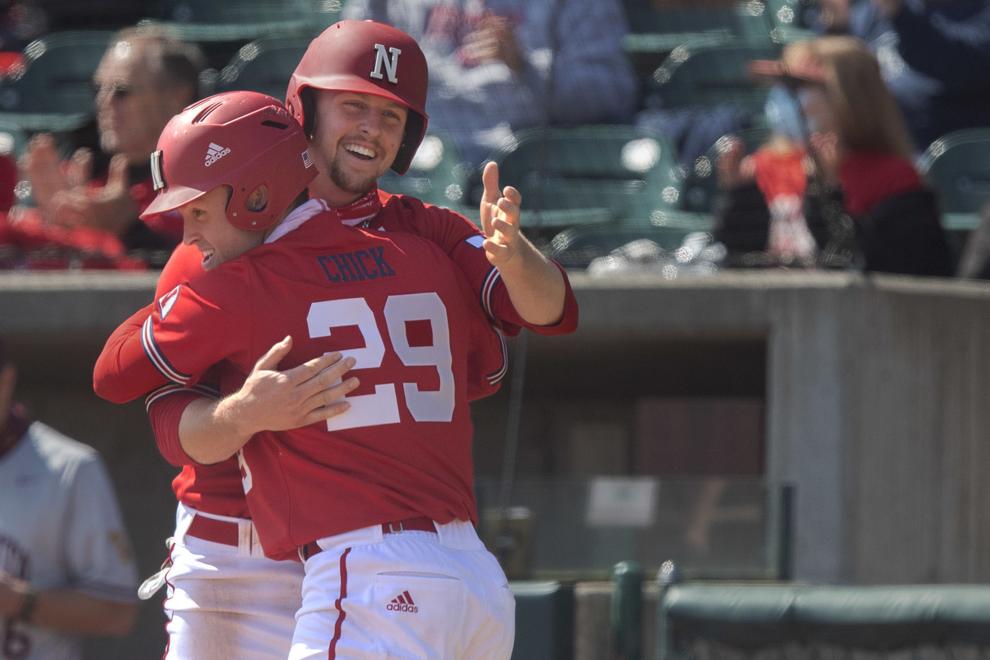 Minnesota vs. Nebraska, 3.28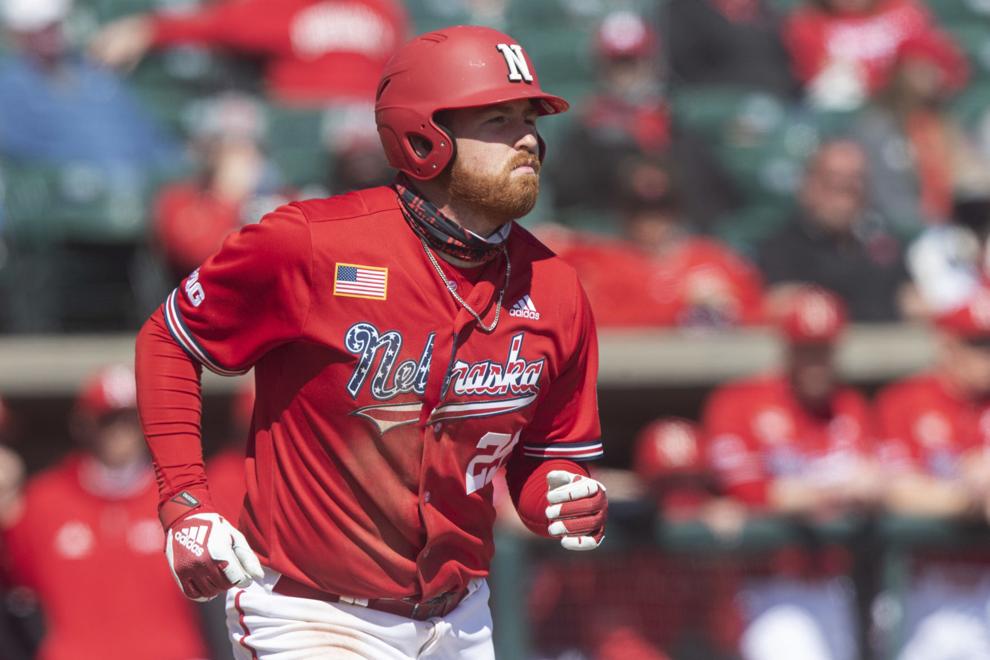 Minnesota vs. Nebraska, 3.28