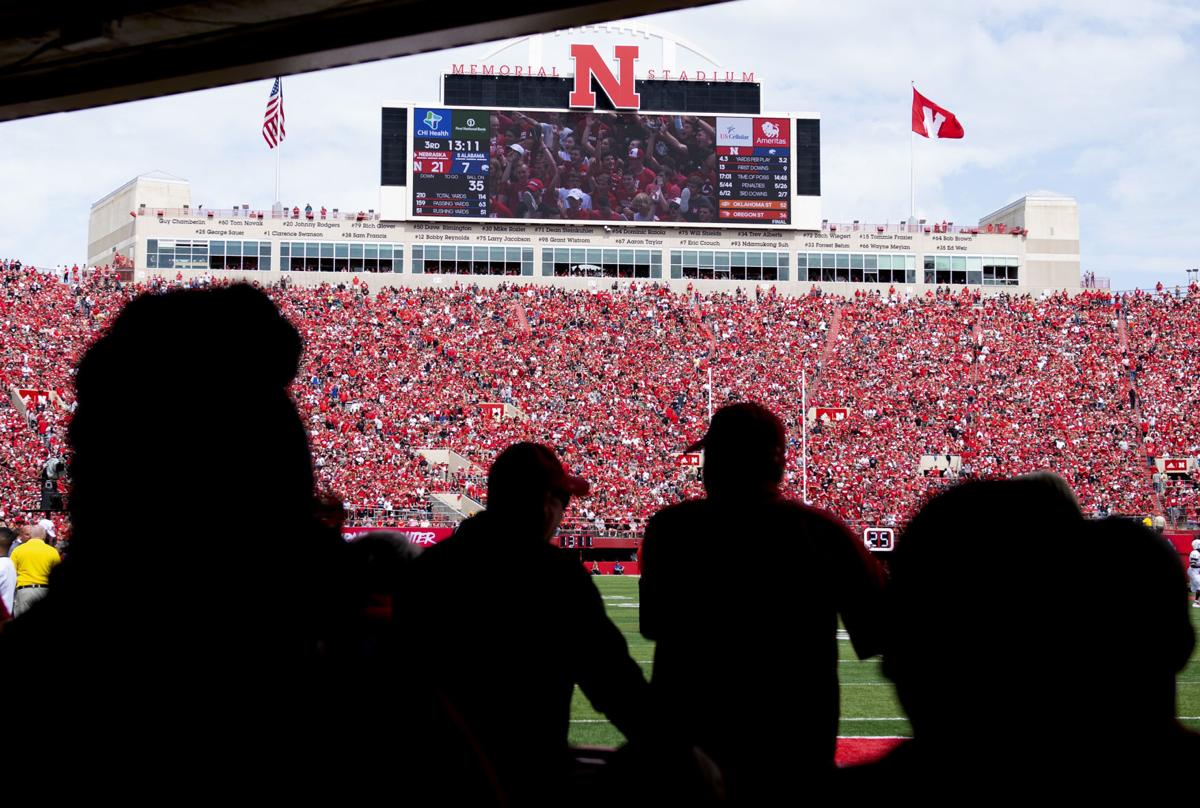 Things I know, and things I think I know: 
When Nebraska football coach Scott Frost talks about business owners in the state and the impact that a fall without football would have on them, my thoughts turn to people like April Henke.
In August of 2017, Henke bought the Red Fox Steakhouse at 1339 W. O St. from Don Arena, who opened the restaurant in 1989. It's a city staple. But the charming establishment needs a football season in 2020. Of course it does. 
"I guess I've tried to not get my hopes up and just try to be like, 'OK, we have to tackle what we can control,'" Henke said Tuesday morning. "But the thought of not having. …"  
She didn't finish the sentence, and I didn't blame her. I don't want to think about a fall in Lincoln without football, either. Let's be clear here: I do think Nebraska will have a football season in 2020. But I'll be surprised if the ever-increasing number of variables that go along with a football program slogging through a pandemic allow the Huskers to play this year's schedule in its original form. 
It's possible some games won't be played at all. Maybe a team will be added late to replace a team. It's easy to imagine a game being canceled the week of the contest because a slew of players test positive for COVID-19. It's best for everyone involved to stay open-minded and agile. It's obviously best to always be mindful of safety. It's a wicked and agonizingly unpredictable virus. But you can't overreact to young people testing positive. Bottom line, you hope for the best and understand there's only so much you can control. 
"There's a bunch of businesses around town — I talked to the owners — that probably wouldn't flourish or maybe be able to make it without home football games in Lincoln this fall," Frost has said. "A lot of their revenue comes from that."
Henke made it clear how important Husker football gamedays are to her restaurant's bottom line.  
"Some of those days would almost double what we normally do," she said. 
She thought back to March, when the pandemic limited crowds at state basketball tournament games and erased March Madness completely. 
"It went from what's usually our best month of the entire year to the worst we've ever seen over 20-some years of being the Red Fox," she said. 
Henke gives voice to the impact the pandemic has had on many business owners. I'm sometimes extremely disappointed with how casually certain factions of society regard the plight of business owners, especially small business owners. 
Yes, the coronavirus takes lives. But it also wreaks havoc on folks doing all they can to keep their businesses alive. Which is why I appreciate Frost being mindful of them. It's also why I appreciate the resilience of people like Henke, who grew up in Beaver Crossing and graduated from Centennial High School in Utica and the University of Nebraska-Lincoln.
"I'm very, very frugal," she said. "So I have no problems being the one working instead of paying somebody. Right away (in late March), any bills we could change, we did. I stopped my trash. I stopped my linen service because we weren't going to be open."
Restaurants like the Red Fox were forced to go to takeout-only on March 26. Henke reopened her doors to the public May 11, albeit to reduced capacity. Even though restaurants are now allowed full capacity, normalcy remains elusive for many restaurants and other businesses. 
"Part of our population is still scared to come out," Henke said. "I think it'll be a slow, gradual return." 
A college football season would help matters greatly in Lincoln and beyond. It could lift spirits and contribute to a feeling of normalcy. The thought of it not happening … I don't want to even finish the thought. 
* The college football/COVID-19 discussion can be confusing because of the unpredictable nature of the virus.  
On one hand, Clemson's Athletic Department disclosed 28 positive coronavirus tests among student athletes and staff on June 19 — including 23 football players — one day after the South Carolina state epidemiologist warned residents to wear masks in public and stay physically distanced from others.
Meanwhile, in all of Lancaster County, a total of 22 new positive tests were reported so far this week (out of 697 tests). 
* Sign of the times: Former Nebraska assistant coach Marvin Sanders, a Black man, shared with me a phone call he recently received from a white coaching friend. The white coach was concerned. The issue: He and his wife love traveling to Jamaica. In fact, the coach has told people that "he's like a light-skinned Jamaican." 
Could such a comment really get the white coach in trouble? Maybe in this day and age. But the comment isn't an issue in Sanders' eyes because he knows that coach well and knows the comment is harmless.
"If people know who you are, if you show them who you are and they understand you, it helps in a lot of situations," Sanders said. 
* As NASCAR President Steve Phelps said Tuesday, it's fantastic to hear from the FBI definitively that there was not a hate crime directed toward driver Bubba Wallace. But, boy, what an incredibly bizarre story. At least half the time these days, I'm utterly amazed by what I see in the world. It all feels like a movie — not a particularly enjoyable one.
Probably best to steer clear of further comment. Pun intended.
Be the first to know
Get local news delivered to your inbox!