If the Nebraska volleyball team can get similar production from its middle blocker position that it did on Thursday, the Huskers should stick around in Omaha awhile.
Nebraska's NCAA Tournament started with a sweep against Texas State in the second round, 25-18, 25-17, 25-20.
Nebraska went 19 days between matches, but if that hurt the fourth-ranked Huskers, it was only briefly. The first set was tied at 10 before Nebraska dominated over the final 2½ sets and finished with a season-best hitting percentage (.398).
The Husker middles put on a show. At one point in the second set, Lauren Stivrins had nine kills on 11 attempts and Kayla Caffey seven kills on nine tries.
Stivrins finished with 10 kills on 14 attempts with a .571 hitting percentage. That's the eighth time she's has hit over .500 in a tournament match.
In the first set, Stivrins had five kills on six attempts and was using all her shots — on a quick set, a tip over the blockers and the slide attack.
Caffey, the first-year Husker after a transfer from Missouri, had nine kills with a .667 hitting percentage. Caffey didn't have an error until her 12th attempt, late in the third set.
For some teams, when an All-American like Stivrins rotates out of the match, the opponent can exhale a little, but not with the Huskers. When she's out, on comes Caffey, and she can be just as dangerous. When Caffey jumps she hangs in the air, surveys the scene and decides where to unleash her attack. And sometimes it's to an area of the court where the opponent isn't used to middles hitting.
Caffey and Stivrins have been at their best recently, and in the past three matches have combined for 56 kills with a .564 hitting percentage.
Last year Nebraska had middles known for offense (Stivrins) and defense (Callie Schwarzenbach). Now both middles can really bring it offensively.
"The good thing is if we can run middle all six rotations, you can't gang up on one of our outside hitters, and that's where we've made major progress," said Nebraska coach John Cook.
In the third set, Cook chose to rest Stivrins and play Schwarzenbach, and she gave the Huskers two more kills from the middle. Nebraska outside hitter Madi Kubik said the players were prepared for Stivrins to rest because she's got a minor injury and the Cook may try to limit her some at the start of the tournament.
Kubik had a match-high 13 kills to lead the Huskers. Jazz Sweet added eight kills on 20 error-free swings, and Lexi Sun had seven kills and eight digs. Kenzie Knuckles led Nebraska with nine digs to go with two ace serves. Nicklin Hames dished out 43 assists.
So after a few slow days in Omaha ahead of the tournament, just like that Nebraska (15-2) has advanced to the Sweet 16. The Huskers will play No. 11 Baylor on Sunday. The match time has not been announced.
The tournament is being played four months later than normal due to the pandemic, and using a different format in which all 47 matches are being played under one roof at CHI Health Center Omaha.
The first three rounds are being played in the massive convention center, where four "mini arenas" were set up. There were a few times during Nebraska's match when the ball hit the ceiling and debris had to be cleaned up.
"Just some little things like that that you wouldn't see in a real arena — a Creighton, Omaha, Lincoln," said Cook of this unique tournament format.
Kubik said the sense of urgency that comes with playing an elimination match still made it feel like an NCAA Tournament.
One encouraging sign going forward in the tournament is how well the Huskers served at times. Nebraska had three ace serves, and in the second set Knuckles' too-tough-to-handle serves got the Huskers out to a 5-0 lead.
"We thumped our serves," Kubik said.
For Cook, the match wasn't all positive. He didn't like that Texas State was able to have a .185 attack percentage against the Huskers.
"Offensively, we did do well, but it just felt a little sluggish and discombobulated at times compared to my last memory (against Michigan on March 26), when we were humming," Cook said.
Texas State played the most matches of any team in the country, finishing 31-9.
Photos: Huskers sweep Texas State, advance to Sweet 16 for ninth straight season
Texas State vs. Nebraska, 4.15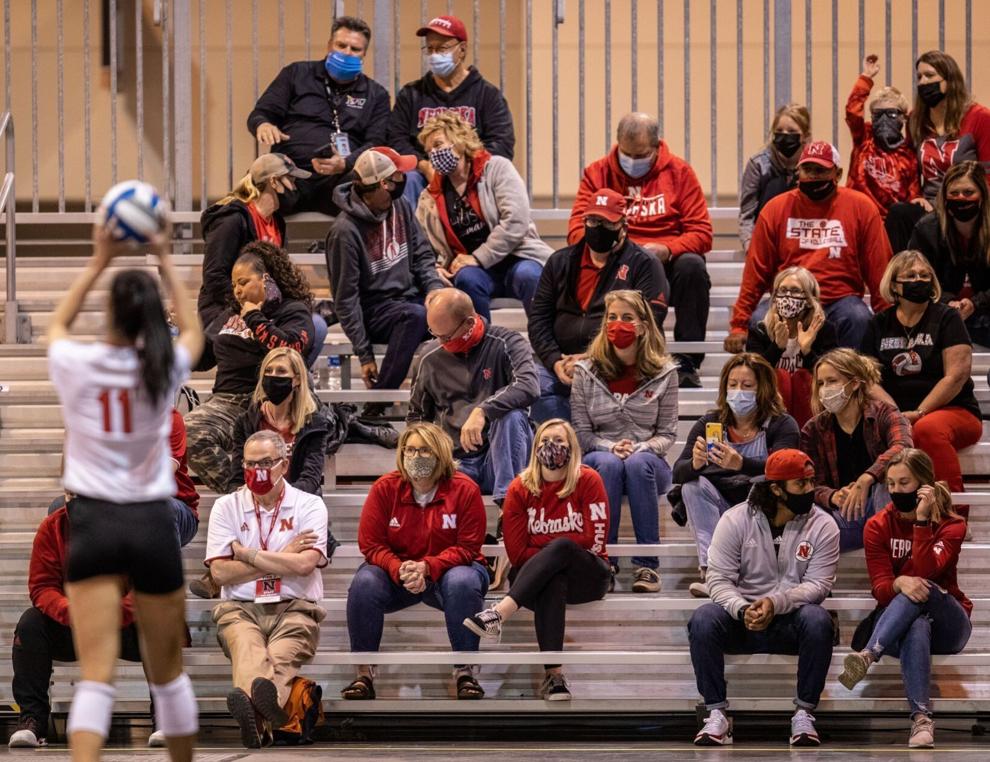 Texas State vs. Nebraska, 4.15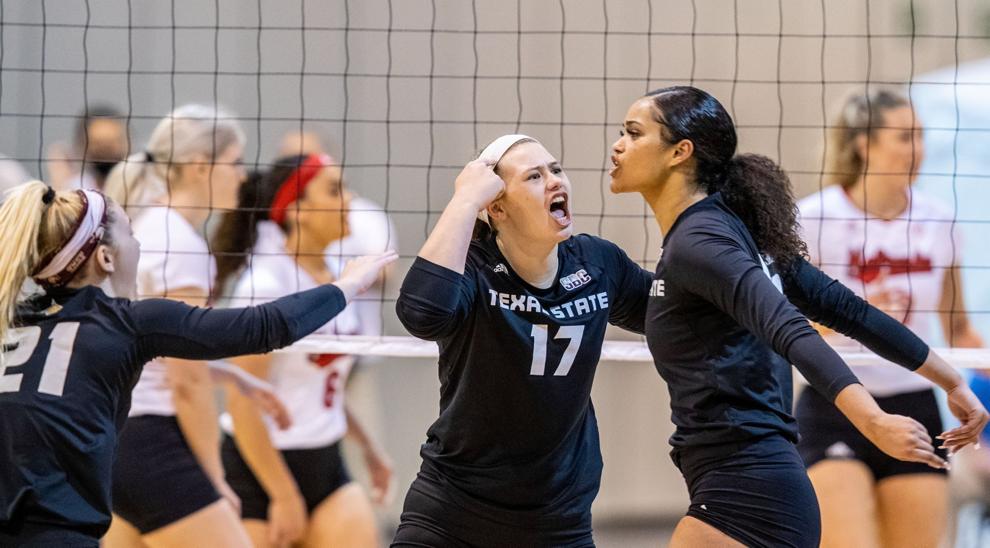 Texas State vs. Nebraska, 4.15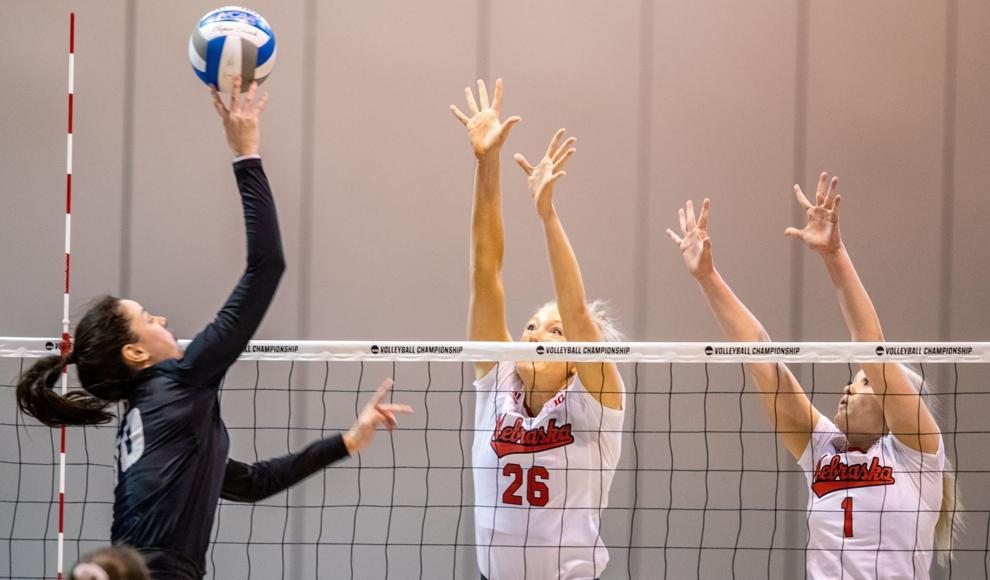 Texas State vs. Nebraska, 4.15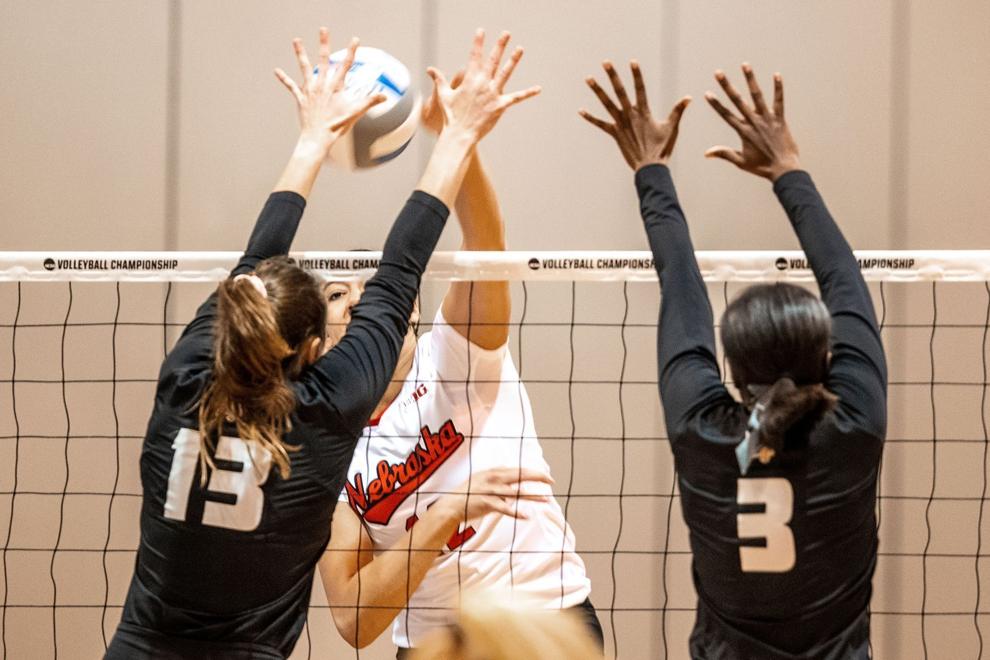 Texas State vs. Nebraska, 4.15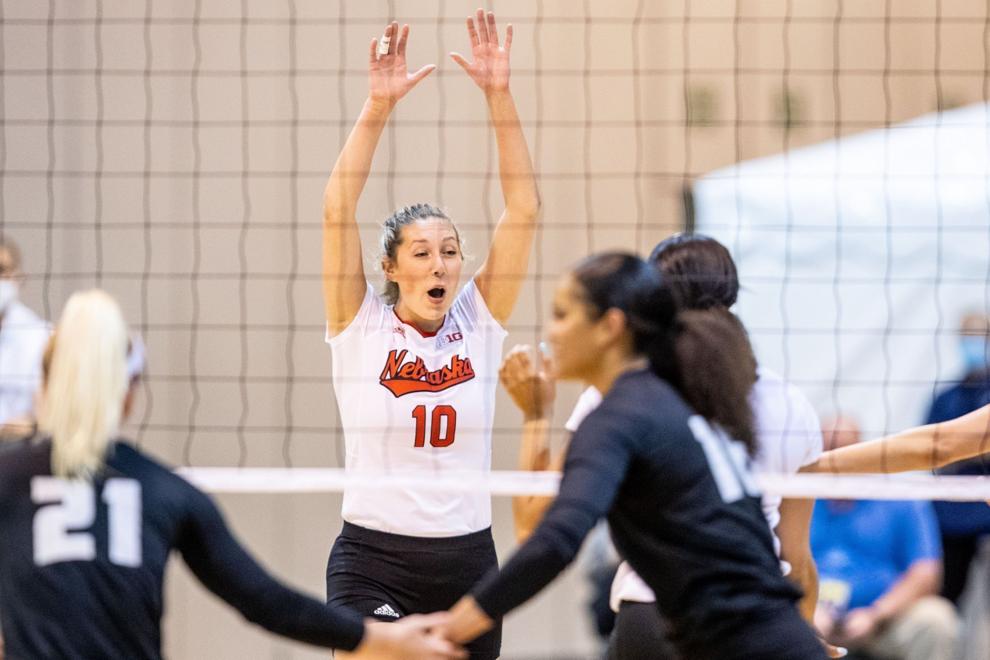 Texas State vs. Nebraska, 4.15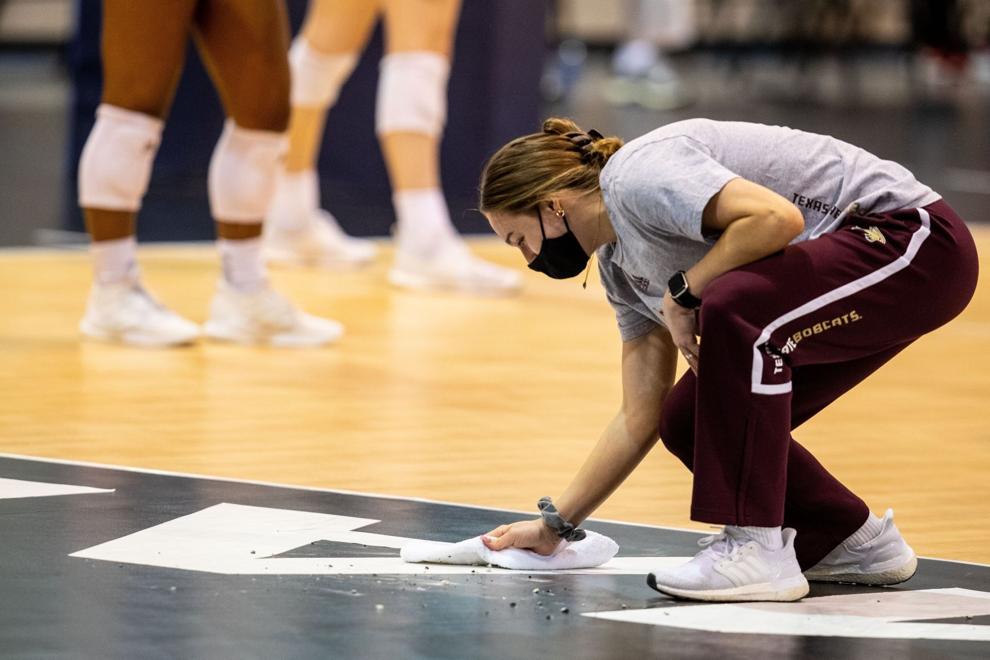 Texas State vs. Nebraska, 4.15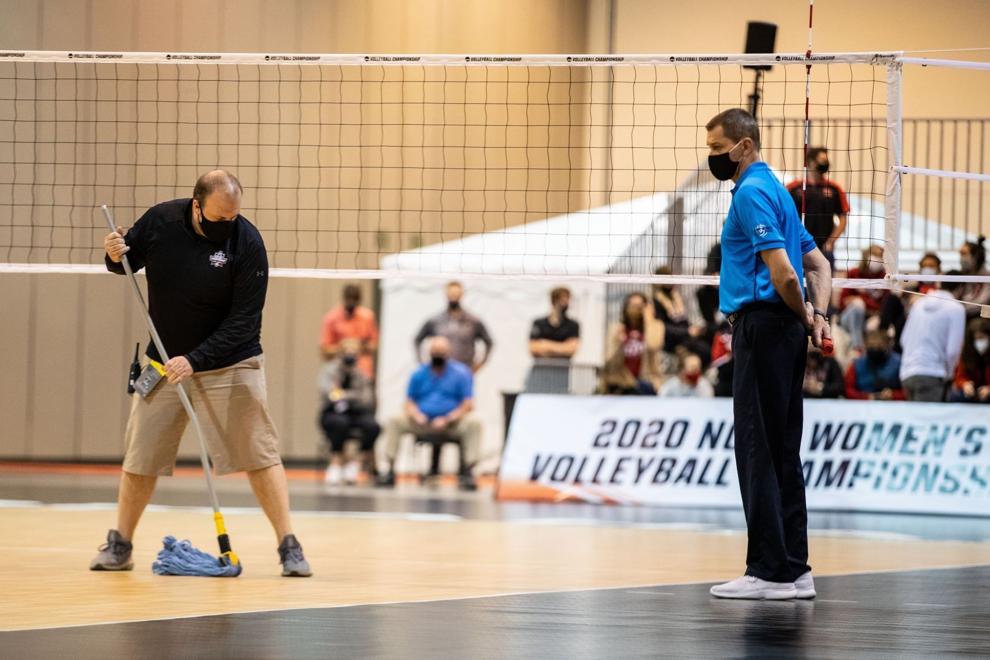 Texas State vs. Nebraska, 4.15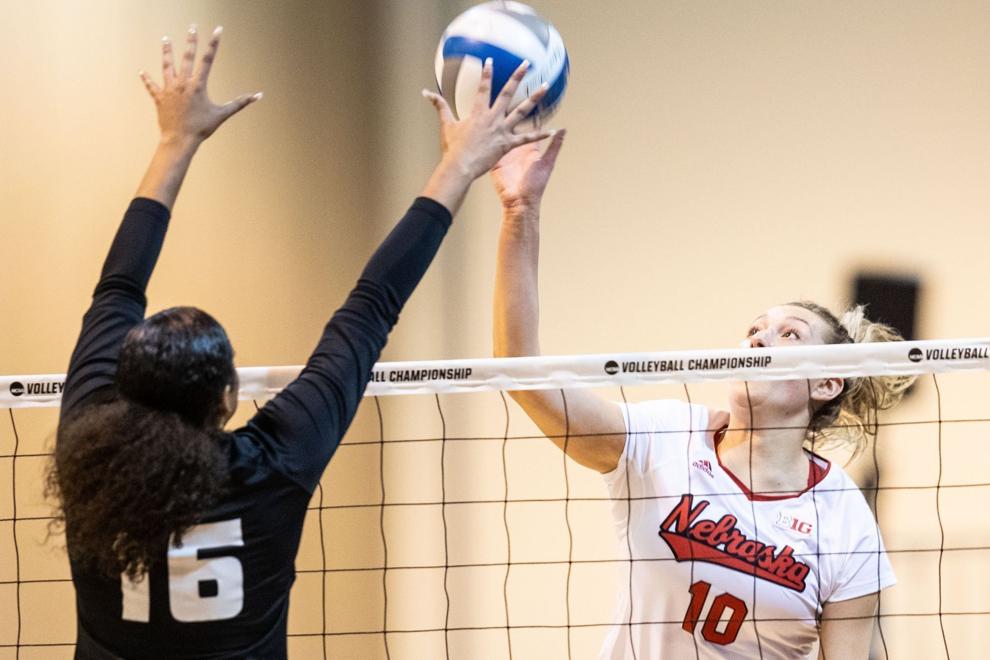 Texas State vs. Nebraska, 4.15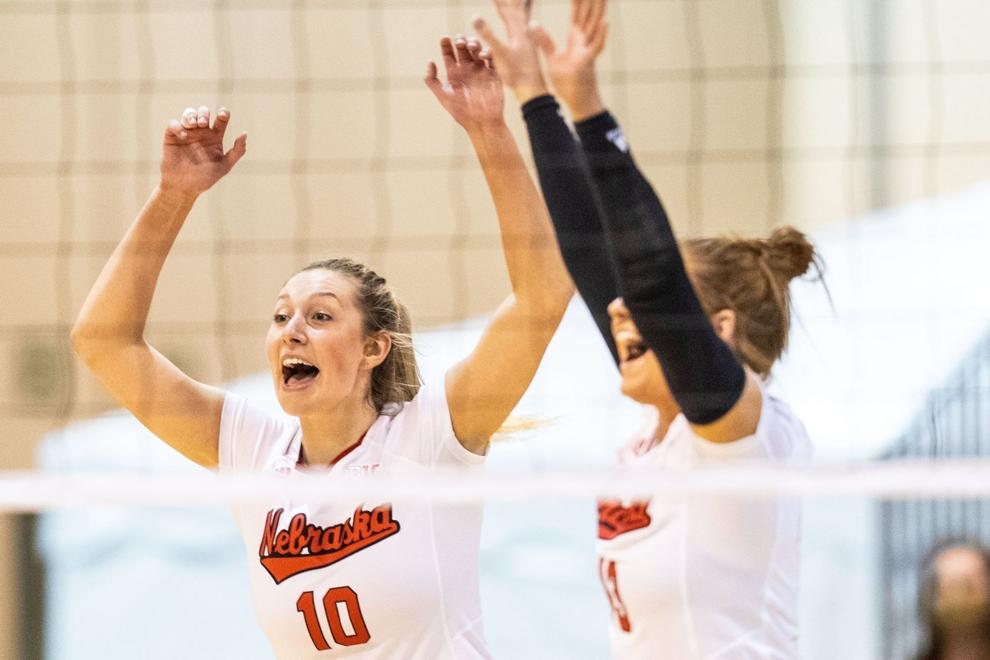 Texas State vs. Nebraska, 4.15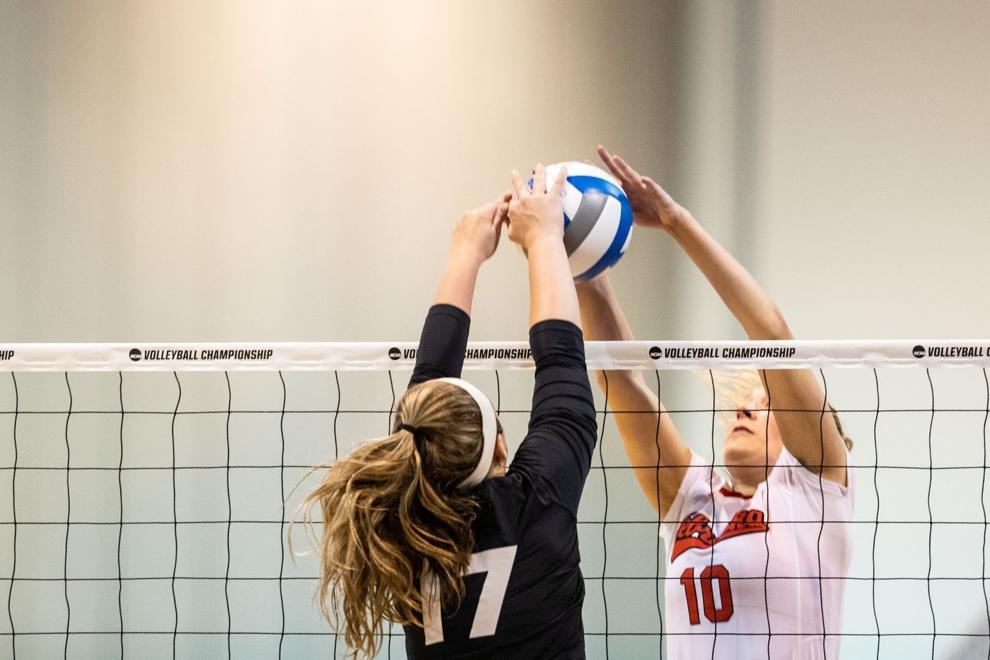 Texas State vs. Nebraska, 4.15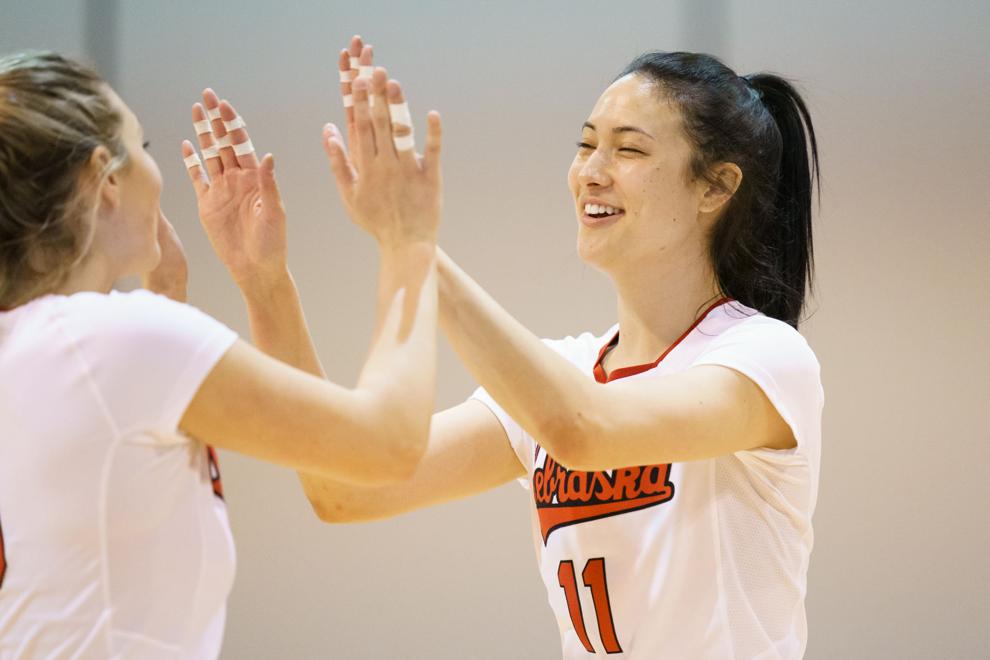 Texas State vs. Nebraska, 4.15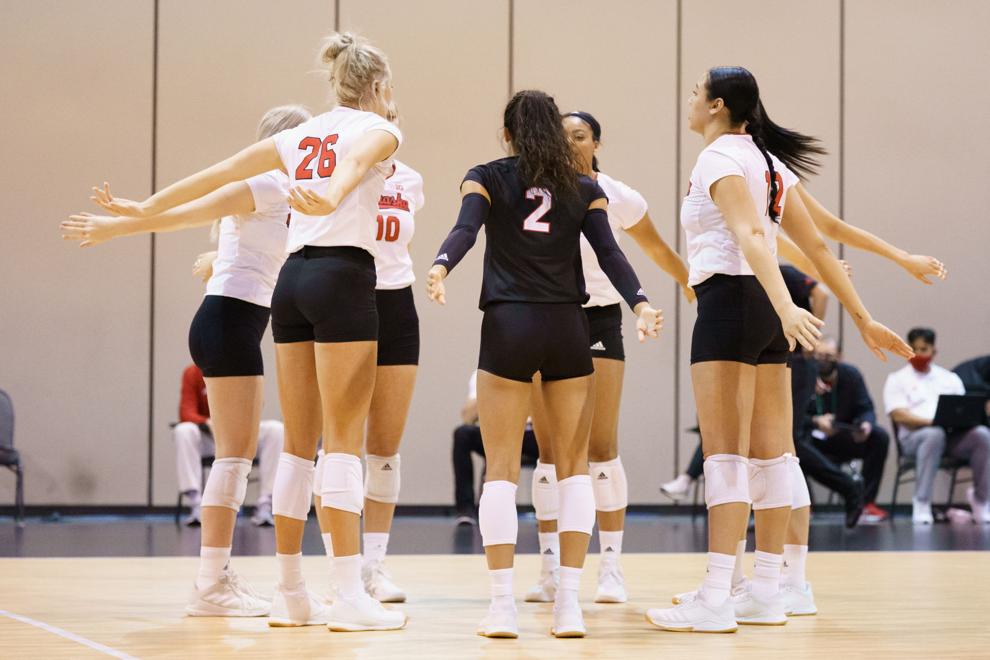 Texas State vs. Nebraska, 4.15
Texas State vs. Nebraska, 4.15
Texas State vs. Nebraska, 4.15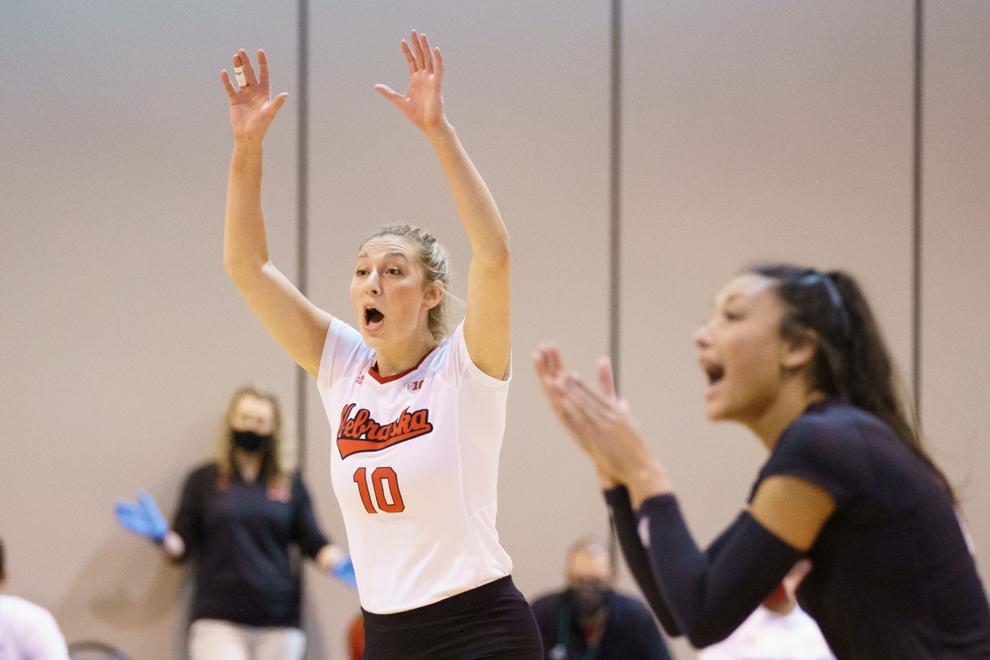 Nebraska vs. Texas State, 4.15
Texas State vs. Nebraska, 4.15