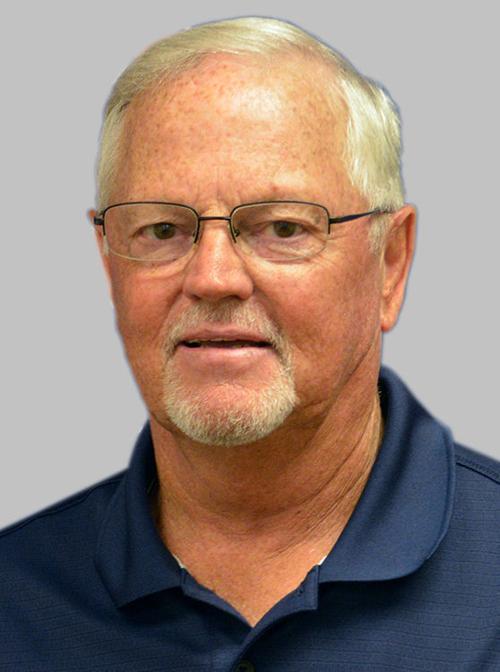 Warren Kuhl retired as the Midland University women's golf coach in 2018 with the hope of settling down what had been a busy sports schedule.
He and his wife moved to Columbus to be closer to their grand kids and take part in more of their activities.
It didn't take long for the golf hiatus to end. Central Community College-Columbus offered him the opportunity to be an assistant golf coach. 
Now that Joe Blackwell has stepped down as head coach, Athletic Director Mary Young thought Kuhl's experience made him the ideal candidate for the job. 
"First and foremost, I would like to thank Coach Blackwell for the time and years he has devoted to our golf program and wish him well," said Young in a press release. "We are excited to have Coach Kuhl on staff as our head golf coach. He has great energy and enthusiasm, and his experience of working with student-athletes at the collegiate level will be a tremendous asset to our golf program."
Kuhl was the women's head coach at Dana College in Blair from 2004 to 2010 until the college closed its doors. 
He then started the Midland University women's golf program. 
When Kuhl accepted the assistant coaching position he did so because it allowed him to continue his passion while allowing him to enjoy his retirement. 
As far as he was concerned, his head coaching days were over. 
"It's not something I had planned on or thought about," Kuhl said. "I was really pleased to just help out with the program and have those duties. They were kind of in a tough spot with the transition and trying to get everything set for next fall with it being this late in the season. I felt like it was worth a try." 
Kuhl's passion for golf started after he graduated high school. 
Growing up he played sports and enjoyed competing. He searched for a new way to fill that void after receiving his diploma and discovered golf. 
"As I got older there weren't as many things as I could participate in anymore," he said. "It seemed like a sport I could enjoy and be part of for a long time. I kind of got hooked on it."
Eventually his passion for golf led him to coach.
"I enjoy being around the kids and trying to show them some things I've learned over the time and help them and see their game improve," Kuhl said.
Though his schedule has once again somewhat filled back up, he's still planning on experiencing his retirement to the fullest.
Central plans on being as accommodating as possible. 
"I don't want to give up those other things I was enjoying," he said. "Central has been very good about willing to work on some things and work on some situations to make sure, for the most part, there won't be a lot of conflict or things happening at the same time, and for the most part I'll be able to do those things I want." 
In his first year, he is hoping to see players improve and, if possible, be competitive. 
The Raiders were unable to get in a spring season, so all of the current freshmen will be first-year players as sophomores. 
Kuhl said he has already reached out to some of those players and is excited to join them on the course.
"I think any coaches want to see, as they work with the program, they want to see kids improve," he said. "That when they leave the program after two years, they're playing better golf than when they started, and that they enjoy it." 
Most of all, as a coach Kuhl, is hoping to prepare students for the next step in their lives, whether that be in a career field or moving on to a four-year university. 
"I'm excited to be part of Central," Kuhl said. "I really think it's an excellent opportunity and it's a great school. It has a purpose, and it does a great job preparing kids for either done with education and starting a job or moving on to complete a four-year degree. I'm glad to be a part of that."
Be the first to know
Get local news delivered to your inbox!