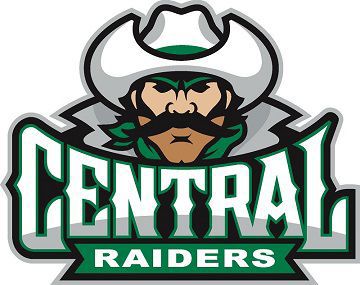 Central Community College-Columbus men's basketball won its third-straight game on Saturday defeating McCook Community College on the road 67-62 after defeating North Platte Community College 72-68 on Friday. 
On Saturday, The Raiders (16-10) shot 23 of 56 from the field and 6 of 20 from behind the arc in the win. Central also went 15 of 24 from the free-throw line. 
"I'm so proud of how the guys stepped up today," head coach John Ritzdorf. said. "We battled some minor injuries, and with a quick turnaround from (Friday) night's game, we were anything but fresh. But we dug down and came up with a huge defensive effort.
"They scored 95 on us at our place back in December, so to keep them to 62 and only 4 of15 from the 3-point line was the difference in the game. Tre Mikkelsen hit a huge 3 late in the game that put us in a great position to come up with the win."
Nathan Frost had his first start since his injury kept him out of the starting five and picked up right where he left off, recording his 10th double-double of the season scoring 12 points and grabbing 11 rebounds. 
Tre'vion Crawford led the Raiders with 19 points and Roman Behrns scored 14. Behrns also dished out a team-high four assists. 
Central led 32-27 at halftime, and both teams scored 35 in the second half. 
On Friday, Central held North Platte to just 26 points in the first half, leading to the eventual victory. 
The Raiders led 36-26 at halftime and held on for the win despite being outscored 42-36 in the second half. 
"I am really proud of how we gutted out a tough road win," Ritzdorf said. "We knew it was going to be a rough and physical game. We did a great job of handling the runs they made at us in the second half, and Tre and Roman made big free throws at the end."
Crawford led Central with 22 points, Behrens scored 14 and Dwight Glover came off the bench to add 13. 
North Platte made one more field goal than Central, going 26 of 72 from the field, but the Raiders made a higher percentage shooting 25 of 57. 
The Raiders also made three more 3-pointers, going 7 of 24 from behind the arc, compared to 4 of 18 for the Knights. 
Glover and Emarr Vinson each hauled in a team-high seven rebounds and Behrens dished out a team-high five assists. 
The wins secured Central a winning season regardless of what happens the rest of the way. The Raiders are back home Wednesday against rival Northeast, go to regional foe Southeast on Saturday then finish with North Platte at home on Feb. 21.
The Region IX playoff is on Feb. 29. Central currently trails Southeast for the Region IX lead due to a 91-88 overtime loss to the Storm on Jan. 31.
Be the first to know
Get local news delivered to your inbox!