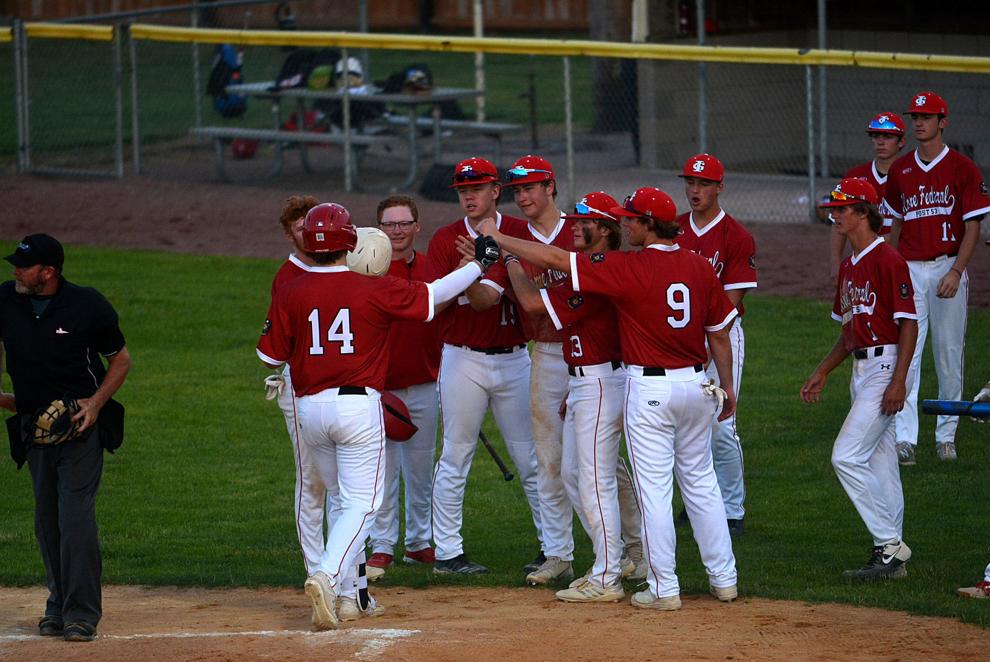 Columbus High baseball built a reputation in the spring for hanging around and keeping games close. The Discoverers didn't win all of those games, but they gave themselves a chance each time out.
That gritty approach to scoring runs and making plays became the formula for success. That was on display again Wednesday against Grand Island Home Federal when Cornerstone Insurance Group, made up of the same roster, clawed its way into a 4-3 with three outs remaining after little signs of life the first four innings.
But unlike what the same group of players became known for in March, April and May, Cornerstone gave it away late on a seven-run, seventh-inning meltdown that had everyone in attendance shaking their heads. For the first time in a long time, Columbus found a way to beat itself.
Cornerstone pushed one across in the bottom half but saw a four-game winning streak come to an end 11-4.
"We had something during the high school season we call freebies, freebie ball. Whoever gets the most free bases usually wins the game. Well, tonight we gave up 15 free bases in just the last inning," coach Cody Schilling said. "Divide that by three and how many is that? Five, that's five runs. We gifted them five runs."
A hit batter, throwing error and a single started a mistake-filled frame that didn't end until 12 Grand Island hitters had come to the plate.
Ryan Eickhoff hit the first batter on the first pitch of the game. A bunt attempt in the next at-bat was scooped up by catcher Conner Rausch and sent to second. He gunned down the lead runner by 10 feet and set up a potential double play, the kind of play that can swing the momentum completely in the other direction.
Instead, short stop Evan Bock hurried the relay throw and deposited it into the Grand Island dugout. The next eight Home Federal hitters each found their way on base and scored seven runs.
Those seven included just three hits. More errors, wild pitches, two more hit batters and a walk blew the game wide open.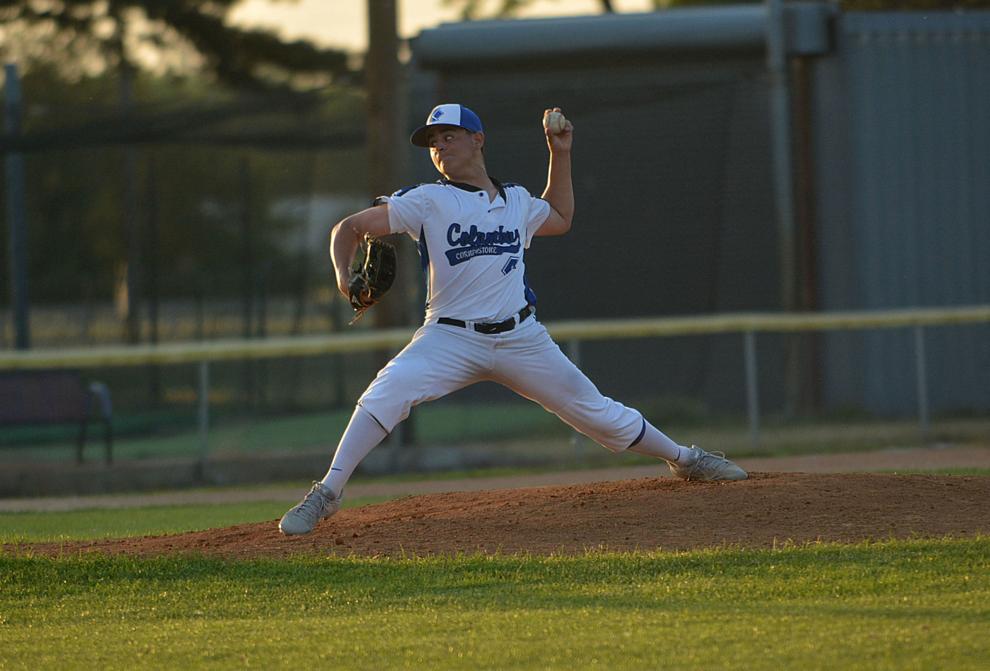 "Nobody is trying to make mistakes. We know that, we're not about that, but we've got to find a way to figure out how to finish a team like that off," Schilling said. "We've got to finish that game."
The most unfortunate victim of the poor seventh inning was left-hander Juri Rivera. Rivera threw six strong innings that included 93 pitches, four hits, three walks and six strikeouts. He gave up a two-run home run in the third and committed a balk with a runner at third in the sixth but was otherwise in command. He set Grand Island down in order in the first, fourth and fifth and was in line for the win after his offense scored three times in the sixth.
But Rivera has now made three starts, allowed eight earned in 16 innings of work but holds an 0-1 record.
"Every time he steps on the mound you get his level-best; he never disappoints; he's always in the game," Schilling said. "Every game he's pitched he's been different. ...He's always got a plan, and he usually executes it, and he did it again tonight."
Cornerstone had just one base runner in the first three innings. Two-out singles by Kaden Young and Rausch then a walk to Eickhoff in the fourth set up a bases-loaded threat. Home Federal eliminated that on a grounder back to the mound.
Colin Flyr singled with two down in the fifth then scored on Bock's double and cut the lead to 3-1.
A leadoff walk to Young in the sixth started what looked to be a game-winning rally. A ground out then an error put runners at the corners for Loosvelt who singled up the middle and made it 3-2. Another error brought in Eickhoff to it then a walk and a passed ball scored Loosvelt. Columbus had runners at second and third with one out but didn't get anymore. That proved to be a major missed chance when Grand Island needed just one to tie then exploded for six more.
"I love these guys. They've done nothing but great things, and I still think there's great things ahead," Schilling said. "But we can't give a victory away."
Grand Island Home Federal.................................0-0-2-0-0-1-7 -- 10-8-4
Cornerstone Seniors (6-4).....................................0-0-0-0-1-3-1 -- 5-7-5
Loss: Ryan Eickhoff (0-1) 1/3IP, 4H, 7R, 7ER, BB. 1B: Colin Flyr, Brent Beard, Kaden Young, Conner Rausch, Drew Loosvelt 2, 2B: Bock. RBI: Bock, Loosvelt 2, Tyson Groene. R: Flyr, Beard, Young, Trevor Schumacher, Loosvelt. BB: Young, Rausch, Eickhoff, Groene. SB: Loosvelt.