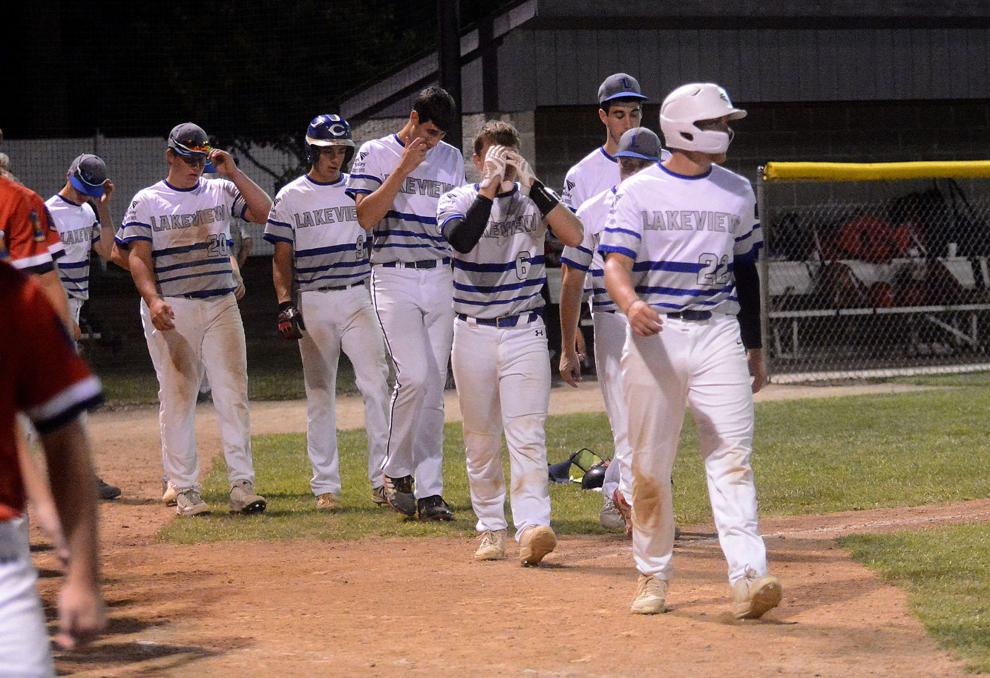 CRETE - The wave Hickman has been riding for the last three weeks crashed over the shores of Lakeview's summer beach party on Tuesday night.
A roster that averages more than seven runs per game, has scored 10 or more runs 11 times and eight or more 20 times took advantage of walks and timely hitting for a 12-6 win over the Platte Center Post #283 Bank of the Valley Lakeview Seniors.
Lakeview stayed alive after a first-round state loss with back-to-back wins but saw its magical, historical summer brought to an end in the state semifinals.
Bank of the Valley pitchers walked 11 hitters, hit two others and gave up 12 hits. Each time Lakeview came alive at the plate, Hickman answered moments later.
For a team that used up its top arm in a win Monday, and had another potential starter not yet recovered and available on Tuesday, Lakeview faced an uphill battle against the hottest team in Nebraska.
Essentially the same roster, playing together as the Norris varsity team this past spring, advanced all the way to the Class B state title game. This summer, those same players have put together a 29-9-1 record, won nine in a row and haven't lost to a team from Nebraska since July 3.
In the area tournament and previous three state tournament games, Hickman was averaging more than nine runs per game.
Lakeview had the first chance in the second inning, failed to capitalize then fell into a 4-1 hole. It was a 7-2 deficit at one point before four runs in the top of the fifth had Bank of the Valley 90 feet away from tying the game.
But the tying run was left at third and Hickman scored five times in the bottom half.
"We just got beat by a better team," Lakeview coach Travis Tessendorf said. "They're more polished. You can see they're the top team in the state. They've got Division-I players roaming around all over the place, and they've got eight or nine pitchers they can throw. But we battled with them."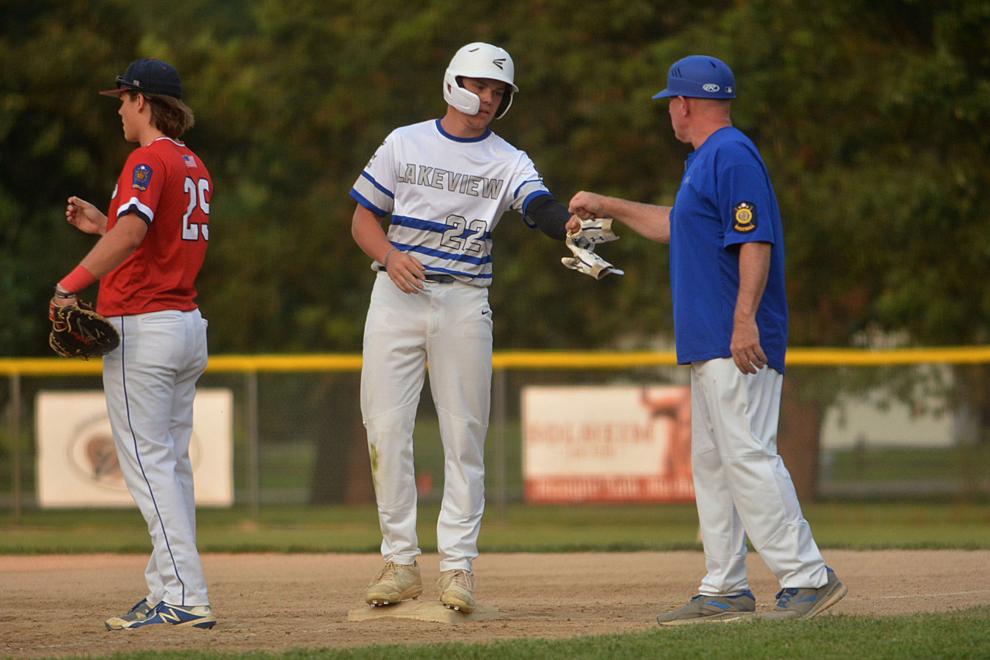 Lakeview missed its early opportunity in the second when Sam Kwapnioski led off with a single, Adam Van Cleave was hit by a pitch and Jordan Kracl laid down a sac bunt that turned into an infield single. Eli Osten grounded weakly back to the pitcher for the first out but a bad throw by the catcher trying to beat him to first scored Van Cleave coming around from second.
Turner Halvorsen sent a high drive to the outfield in the next at-bat, middle depth in right field. With the speedy Kracl at third, Tessendorf decided to try his luck and signal the tag up. Carson Baker made him pay on a frozen rope of a throw to catcher Ryan Gouldin. Gouldin took a position up the third base line and blocked the plate but the home plate umpire saw it differently.
One run with the bags full and no outs turned out to be a huge missed opportunity. Five straight Hickman hitters reached with one out in the bottom half and started a rally that produced four runs.
Lakeview cut the deficit in half in the third when Cooper Tessendorf started a two-out rally, reaching on an error before Kolby Blaser and Kwapnioski had back-to-back hits. Two singles, a double, two walks and a hit batter extended the Hickman lead to 7-2 in the fourth.
Lakeview sent the entire lineup to the plate in the fifth and scored four times on an error and a two-RBI single by Osten. There were two on and one down with Adam Van Cleave at the plate when he sent a towering fly ball to left. It beat the Hickman outfielder but hung up just long enough that it became just a long single.
Van Cleave's teammates ran out of the dugout to celebrate a game-tying home run then realized it had hit somewhere on or around the fence. Instead of 7-7, the top of the fifth ended with Van Cleave at third and Hickman leading 7-6.
Three singles and five walks by Hickman quickly quieted the Lakeview dugout again with five runs and a 12-6 cushion.
"Whenever we had a big inning, they answered right back," coach Tessendorf said.
Kracl started for Lakeview and went just 1 and 1/3 innings after allowing a single and walking a batter with one down in the second. He could have stayed in longer, but Bank of the Valley also had to consider having arms available for Wednesday if needed.
Tessendorf took to the mound next and lasted the next 3 and 1/3 before Eli Osten came in and recorded the final out in the fifth and faced five hitters in the sixth.
Lakeview had the bases loaded one more time in the seventh, again with no outs. Two popups and a strikeout prevented a miraculous last-inning comeback.
Bank of the Valley was a respectable 5 for 15 with runners in scoring position but only two of those hits produced a run. Hickman was 5 for 10 and drove in five runs on those five hits.
"They're a good baseball team. They had a little more polish than we did today, but we had them nervous over there," coach Tessendorf said. "They were not happy when it was 7-6 and we had the momentum."
Haustyn Forney finished his season and his Legion career on Sunday while his cousin, left fielder Layne Forney joined him in in saying goodbye on Tuesday night. The rest of the roster is expected to be back next season and make another run to state.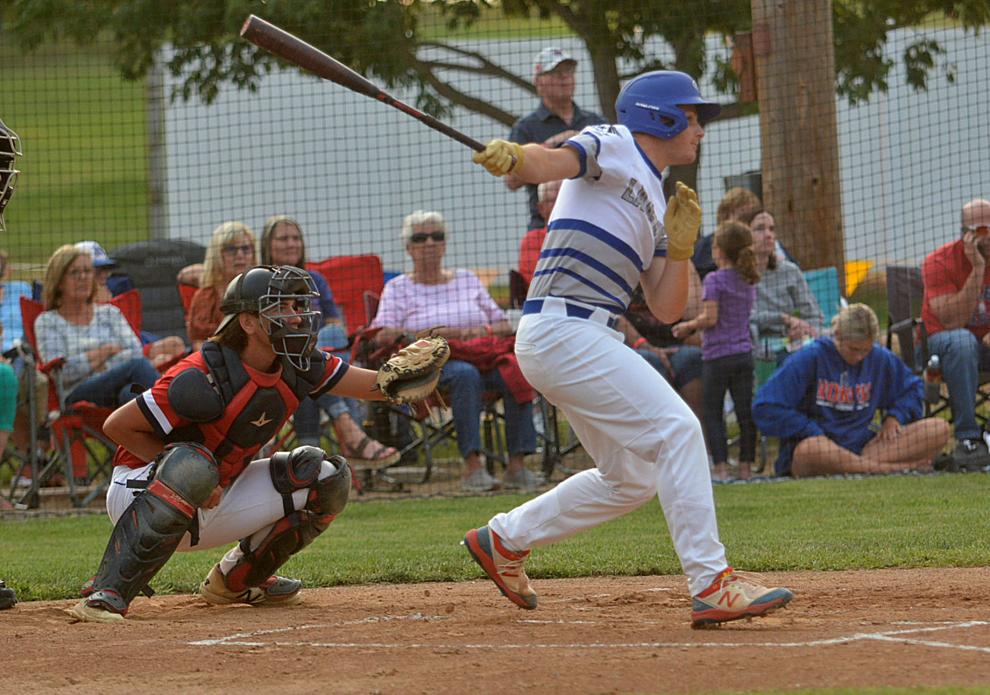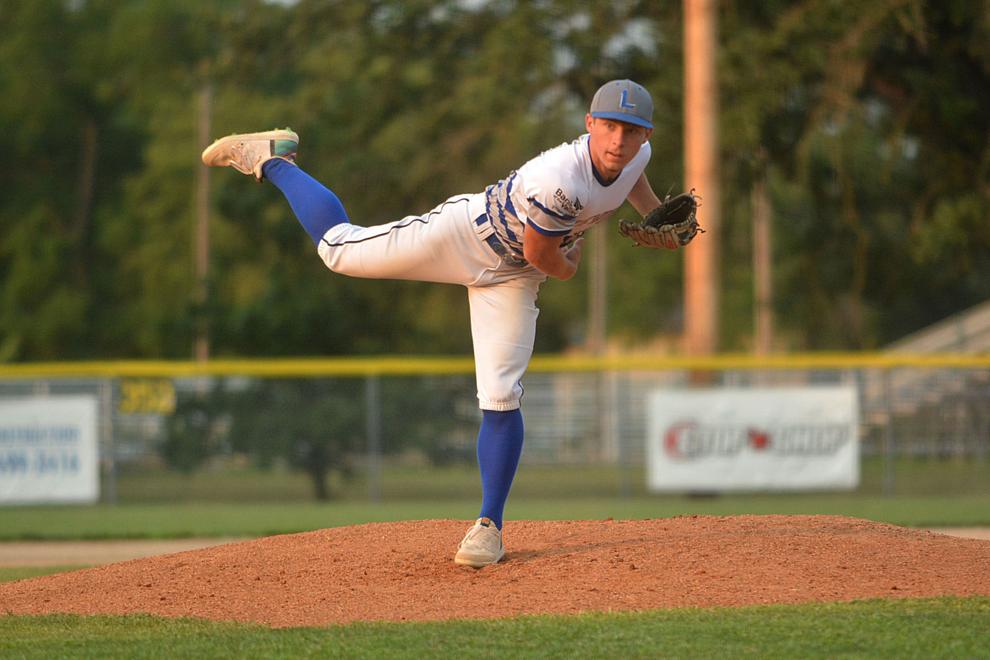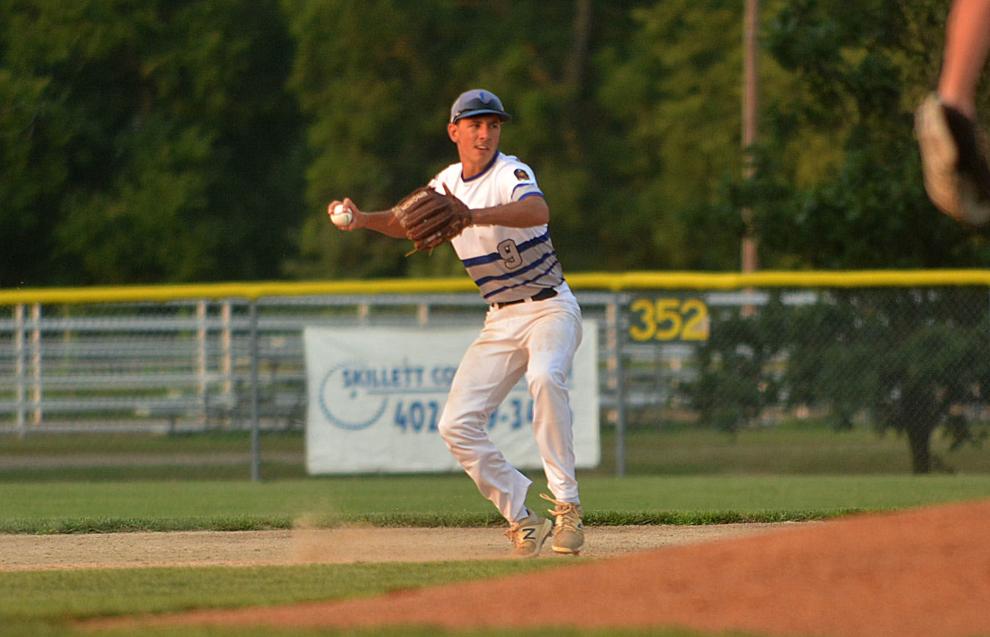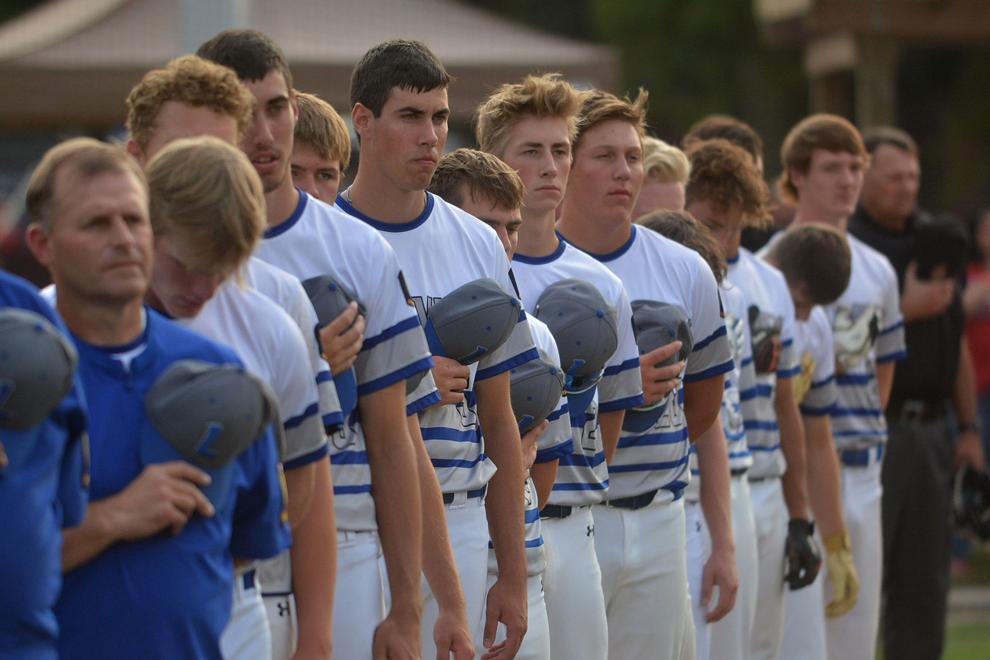 "It means a lot. As many towns as we have together on one team, I was surprised how much we came together on and off the field. It was fun to make history," Layne Forney said. "I think (next year) they can achieve just as much if not more. I think these boys can go real far. I'd like to see it next year. I know they can."