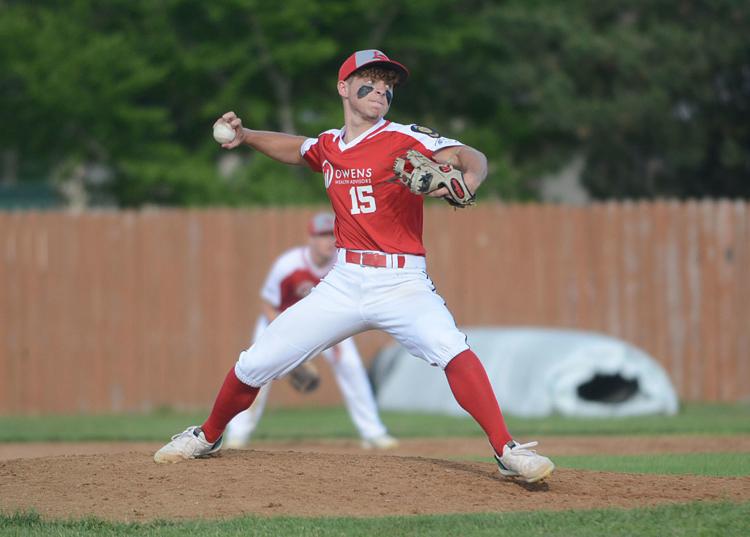 Jordan Kracl struck out six in three innings of work and drove in two during the decisive inning for an Owens Wealth Advisors Reds team that improved to 2-0 on Monday in a 10-2 six-inning win over Wayne.
Kracl came in for the fourth inning and only allowed one hit over the next three frames with the game tied 2-2. In the fifth, he was part of 10 hitters the Juniors sent to the plate, six of whom scored.
A three-sport athlete for David City, Kracl has made an immediate impact for his new squad. He and fellow David City resident and Reds catcher Krae Lavicky (Aquinas) were left looking for a place to play after their hometown chose not to field a Legion team this summer.
Both were welcomed with open arms by the roster and coach Travis Tessendorf. Monday night showed why.
"Kracl came in and he was mowing them down," Tessendorf said. "He had a nice night. It's nice to have him on the team. He can also play shortstop and give us that versatility. He's a nice addition, he's a good ballplayer and we enjoy having him."
Kracl took the mound in relief for Kolby Blaser. Blaser was tossing his first game in three years following ACL surgeries that caused him to miss each of the past two summers. He threw 63 pitches, allowed three hits, struck out six and walked one.
Blaser ran into some first-inning trouble before finding his groove. Kracl then kept that momentum rolling with two strikeouts in the fourth, a strikeout of the side in the fifth and two weak grounders before a final strikeout to end the sixth.
The one hit he allowed was a weak grounder to third that was just slow enough to elude the defense.
"Once I got out there against their top of the order, I had to really think about what I was throwing instead of just chucking fastballs. I felt like I handled it pretty well," Kracl said. "Facing the top of the order, I just did what I had to do."
He set down seven, eight and nine with a strikeout looking, one swinging then a ground ball to second in the fourth inning. Facing the top of the lineup in the fifth, the lone hit came with one down but was erased with back-to-back Ks.
An easy roller to first then one to the mound and a third strikeout looking meant a third straight scoreless inning and allowed the Reds bats to reach the mercy rule moments later.
Kracl's knuckleball was devastating to Wayne hitters, accounting for all three called third strikes and several others that kept the visitors off balance and guessing what was next.
"Normally I don't like to break it out that much, but this year I've been controlling it a little better. So, I figured I'd break it out here," he said. "I've been throwing it for the past couple of years now, and every year I just try to make it a little better."
At the plate, Kracl sent a shot to left that brought in two runs with the bases loaded.
Six straight Owens hitters reached base in the top of the fifth staring with a single by Adam Van Cleave, walk to Cooper Tessendorf, Walk to Blaser then the first run when Eli Osten was beamed on a 3-0 pitch. Kracl then smashed a gapper in the next at-bat, Jason Sjuts brought in another with a double, Kracl scored on a passed ball and Lavicky plated the final run with a sac fly to center.
The Reds pushed the 8-2 advantage to the final score when Van Cleave led off the sixth with a double, Blaser drove him in with a liner to right, Osten singled in a run and Blaser scored on a wild pitch with Kracl at the plate.
"We're one through nine, 10, 11. All those guys, at any time, can drive the ball; even our bottom of the order, hit a couple in the gaps tonight, too, which you don't expect to see" coach Tessendorf said. "We're a solid team, and the more we play I think the better we're going to be. So, we're just getting started."
Wayne opened with two runs on a leadoff walk, error at third, fielder's choice that scored one then single to the right side that scored another. Blaser pitched out of two on and one out with three straight strikeouts.
Wayne also had a two-out single in the second and a leadoff double in the third but Blaser eliminated both threats.
Owens cut the lead to 2-1 in the bottom half of the first when Cooper Tessendorf drew a one-out walk, Blaser singled and Osten picked up an RBI on a grounder past second. The Reds tied it in the third when Blaser reached on an infield single, advanced twice on two passed balls and scored on a failed pickoff attempt.
"Kolby came in, and this is his first time pitching in two years, and he only gave up two runs the first inning, the only two we gave up. That was just some unfortunate things," coach Tessendorf said. "But you've got to give credit to (Brooks) Kneifl their starting pitcher. He's one of the best we'll see, if not the best all year. He's one of the top in the state."
Kneifl is a DI prospect receiving attention from the likes of Nebraska and Wichita State. His final line was three innings, four hits, one walk and one earned.
But the story was Kracl and the Reds. In addition to Kracl's performance on the mound, he's now 3 for 6 on the year with three RBIs at the plate.
A stranger early on, Kracl's play has certainly endeared him to his new teammates.
"It's fun to get to socialize with people you don't see every day," Kracl said. "I was kind of shy at first, but now, because everyone is so friendly, I just talk to them more and more."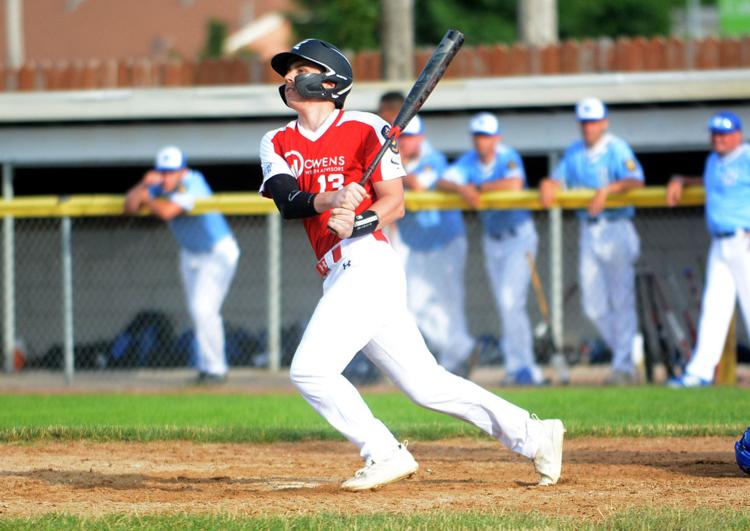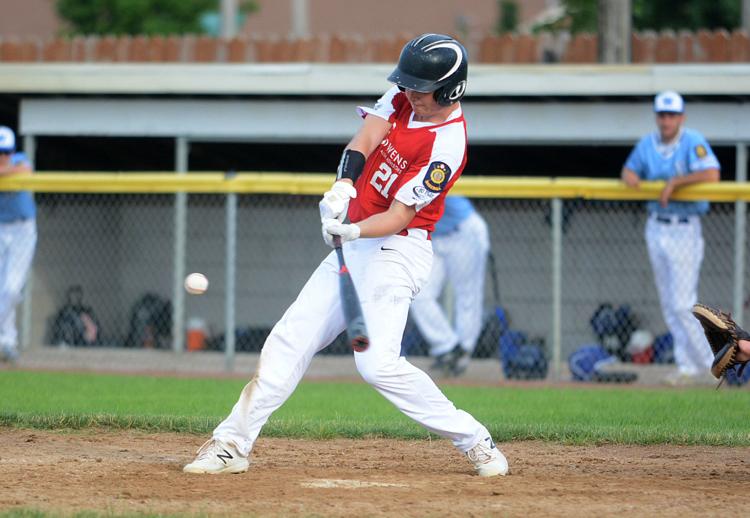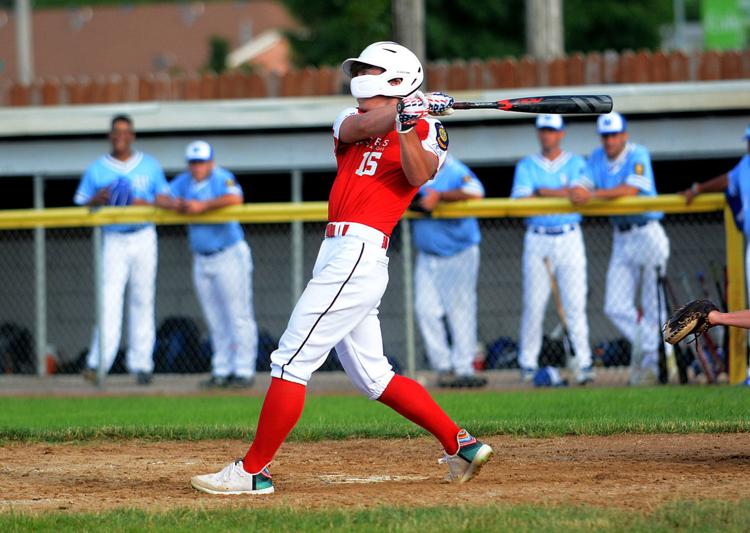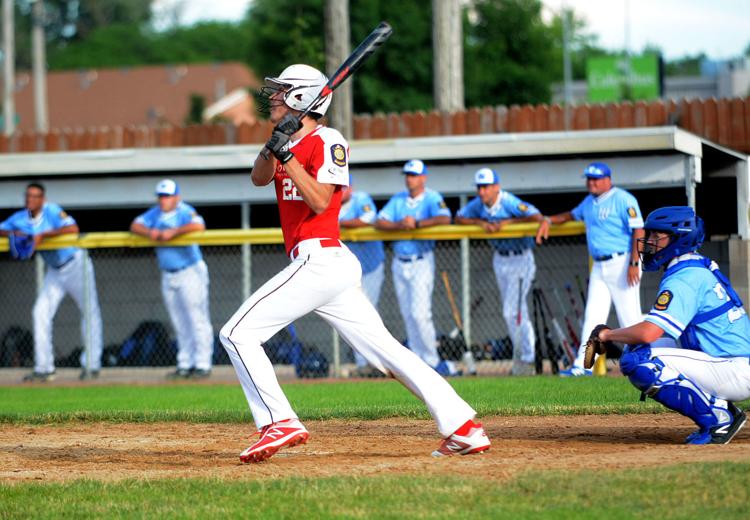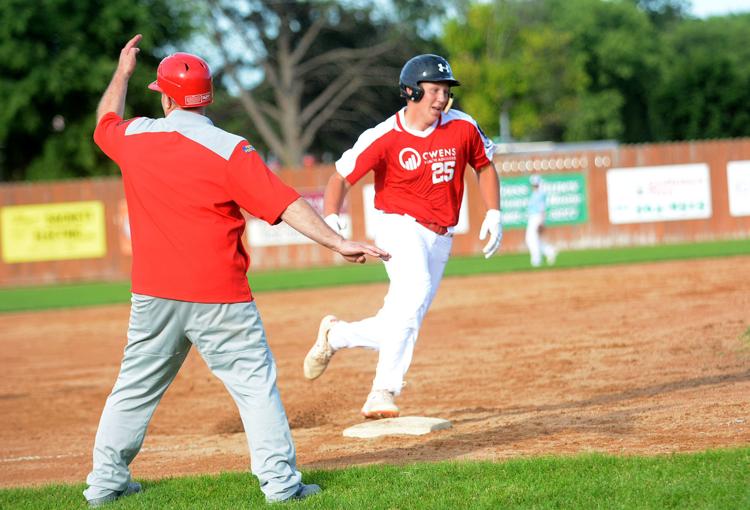 Get in the game with our Prep Sports Newsletter
Sent weekly directly to your inbox!