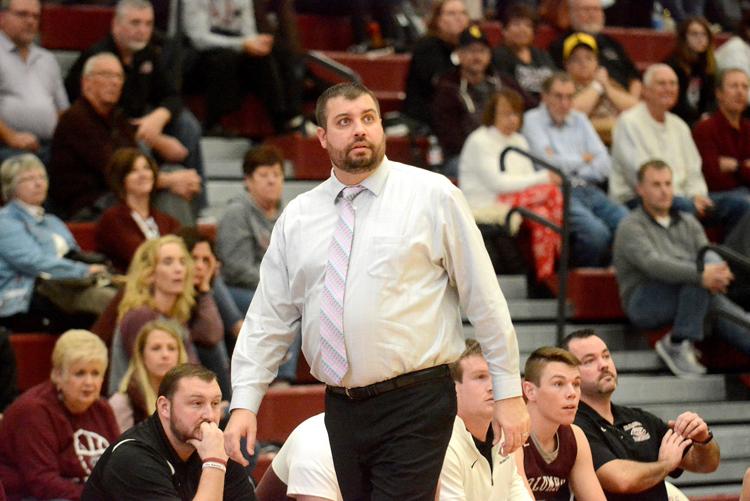 Columbus High boys basketball coach Jimmy Motz has been doing all he could from home to prepare for next season. Whether that was reviewing the roster, watching game film or designing offensive and defensive sets, Motz was preparing for another season leading the Discoverers.
Then, unexpectedly, Matt Shelsta left Norris High School and the coaching carousel kicked into high gear.
Motz was officially announced as Shelsta's replacement on April 30, bringing an end to five years at the top of the CHS boys program.
The Norris school district, located near Firth, suddenly offered Motz and his wife Mackenzie an opportunity to move closer to home. It was one the family of four couldn't pass up.
"By no means was this remotely in the picture a few weeks ago. But this is also a business, sometimes, where timing is everything," Motz said. "When opportunities come about, you've got to take a look at it. This was one of those that, when it came open, we started having some discussions."
At Norris, Motz, a Lincoln native, will be just 20 minutes from his hometown. Mackenzie, who grew up in Johnson, has cut her drive time to see her parents down from almost 2 and 1/2 hours to just 45 minutes.
There, Motz inherits a Titans program he has some familiarity with. Norris and Columbus have met each of the past three years late in the schedule. The Titans have won all three, though the last two were by a combined five points.
Norris qualified for the state tournament last season for the first time in nine years and went 18-6. The Titans return a Second Team All-State player and four of five starters.
"Everybody is on board. They want to continue the momentum they've had the last few years," Motz said. "I think they're hungry to make a run."
Motz leaves Columbus following five years that saw the Discoverers go 45-67. Though he was 22 games under .500, he put together three seasons with double digit wins - more than in any of the previous 15 years combined. His team's went 8-16, 12-10, 12-11, 2-18 and 11-12.
The 2017 group might have been the best. Columbus was 11-5 when the team's second-leading scorer, Michael Koch, went down with an injury. The Discoverers still had senior Mitchell Greiner at over 17 points per game and two others who averaged nearly 10, but the team struggled to adjust.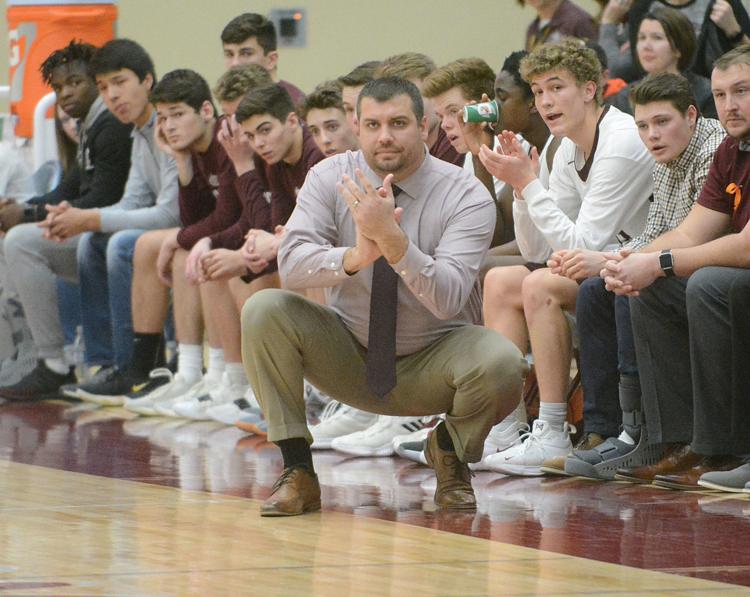 Koch's injury plus a brutal set of opponents down the stretch meant a 1-5 finish and a loss in the district semifinal.
If Motz regrets anything it's in not advancing Columbus High at least to a district final and playing for the state tournament.
Though that was never achieved, Motz said he leaves otherwise satisfied with how he moved the program, and basketball in the Columbus community, along.
"We've done a lot of things here in my tenure to promote basketball in the city, and not just Columbus. We've reached out to have Lakeview involved and Scotus involved in the tournaments and leagues. At the end of the day, we're trying to help kids and do the right thing. We did a lot of those things," he said. "I feel good about the product we put on the floor, how the kids competed, how hard they played, and how they represented the name."
Motz hopes he's remembered for his competitive nature, passion for the sport and his commitment. One major focus of his was to develop youth by helping out with YMCA leagues and hosting tournaments.
As he moves on, Motz said that's perhaps the best advice he could give his replacement: stay involved in the game on a wider level than just varsity.
But, of course, Columbus left a mark on him, too. Motz said fellow coaches and teachers, CHS administration, students, players and fans were all on board during his five years. 
And it's a moment three years ago that might always stand out as the most meaningful of his career no matter what the future holds.
Senior student manager Kyle Anderson, who was diagnosed with cancer at age 12, suited up for the last home game of 2017 and scored the final hoop of the contest. To this day, Anderson and Motz still communicate from time to time.
"To me, that was a unique moment, not only for me and him, but for those guys in that locker room. They really rallied around him with what he went through and showed toughness," Motz said. "He had the, 'There's no such thing as a bad day approach; every day is a good day.' I learned some things from Kyle that year."
Get in the game with our Prep Sports Newsletter
Sent weekly directly to your inbox!