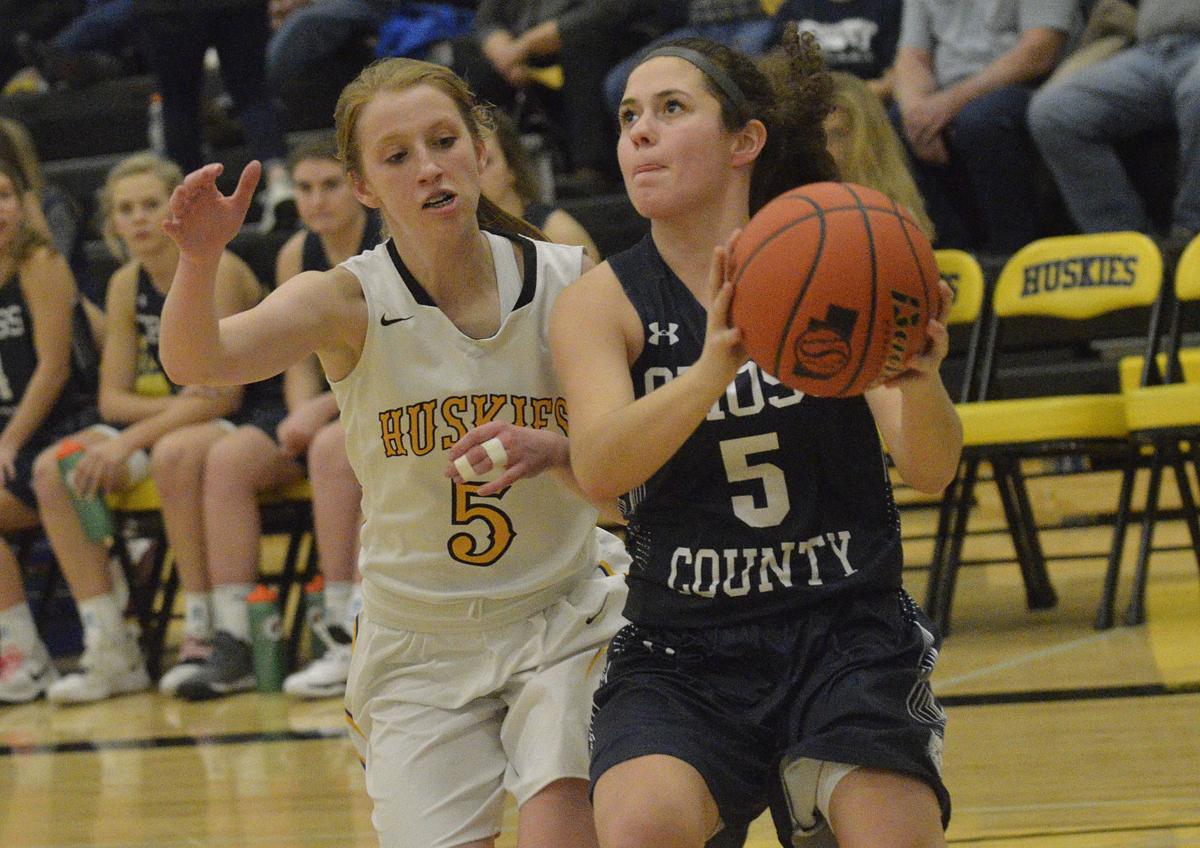 The 2019-20 season will go down as one of the best in program history for Cross County girls basketball. 
For the first time ever, the Cougars won the Crossroad Conference while also posting a 20-win season. 
Their success stemmed from a defense that held opponents to under 30 points a game. 
The Cougars won 13 straight games from early January to mid-February. Their run came to an end at the hands of Wahoo Neumann in the first round of the subdistrict tournament.
It felt like a premature exit from the playoffs for everyone involved. Yet, while the playoff run ended before it ever started, the Cougars believe they have a lot to point to for pride and for hope.
"It was a fun season," head coach Mitch Boshart said. "I want this group to look back at the season and be proud of how they moved the program forward. I told them that the hurt isn't because they will miss sprints at practice, playing defense, or running the offense. What they'll miss is the bond they had this season and how far that took us." 
After starting the season with a 7-4 record, the Cougars won every game from Jan. 11 to Feb. 18 including four straight in the Crossroads Conference Tournament to win the league title.
"It's the first Crossroads Conference title in school history," Boshart said. "It's the first 20-win regular season in school history. It's one of the best defensive teams in terms of points allowed in team history.
"I want our girls to be proud of what they accomplished, and I want those returning to use (the subdistrict loss) as fuel for this summer and next season. I love coaching this team, and while no one wanted to see the season end like this, I couldn't be more proud of them for what they did this year." 
The Cougars had four seniors on this year's team - Amanda Giannou, Savannah Anderson, Austyn Ostrom and Avery Hanson. 
"Each one of our four seniors will be tough to replace," Boshart said, "They all played a big role in what we have been doing, and they really made things click." 
Giannou played starting point guard as both a junior and senior. 
With her running the offense in back-to-back seasons it gave the team and Boshart a comfort level they hadn't yet been able to rely on. In his five years in Stromsburg, Boshart hadn't had the same girl at the point in two straight seasons.
"I could write a book about what she has meant to our program," he said. "One of the biggest things is that she was always in the gym and weight room ... She was also good with being coached. I know I frustrated her many times, but she always responded appropriately."
Boshart said that mean perhaps being harder on Giannou than the rest of the team. When he can get after a player in that manner, and she takes it in stride and responds the right way, Boshart said it sends a strong message to the rest of the group.
"They know that no one is immune to it," he said. "She did so many things well, too. In her time on the court, she rarely led us in any statistical category, but she contributed to everything in some way: points, rebounds, assists, steals, and we always trusted her to take care of the ball." 
Despite losing four seniors, Cross County returns its top three leading scorers and several others with experience. 
However, if teams took the Cougars lightly this year, Boshart said he and the girls understand that won't be the case following a 20-win campaign.
"We won't catch anyone by surprise with what we have coming back, so it will take a solid offseason to prepare for what awaits next year," Boshart said. "We'll talk more about goals going forward at a different point in time, but for now, we'll reflect on this season. In a school like ours, I want our girls to be involved in everything.
"Go out for track in the spring and play volleyball or softball in the fall. These girls have great athleticism and the potential to do great things. Through hard work, they can accomplish a lot of their goals no matter what sport they are in." 
Get in the game with our Prep Sports Newsletter
Sent weekly directly to your inbox!