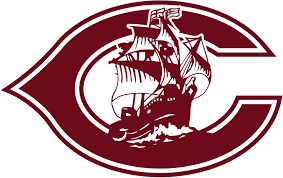 A year after Columbus High boys basketball limped to its lowest win total in eight years, head coach Jimmy Motz saw nothing but good signs in Saturday afternoon's jamboree matchup with Omaha Creighton Prep.
Prep won 76-64, but in terms of execution, and hanging with a quality team, it was night and day different than essentially the same group from a year ago. That group, hampered by early injuries and a young roster, won two games out of the first five but then never again on the way to a 2-18 finish.
One glorified scrimmage doesn't exactly prove a turnaround, but it was hard for Motz not to gush about how the Discoverers competed with a program that ended as the No. 5 team in the Lincoln Journal Star ratings nine months ago.
"Lot of good things. It's the difference between a year ago and now. It's a total 180. We competed with a very good team that was much bigger than we were, and we were pretty physical," Motz said. "We handled their pressure, we got some great shots and even the shots we missed, I thought we took good shots the entire game and didn't force much."
Prep returns four players 6-1" or taller but said goodbye to nine seniors that played in 12 or more games, including the top five scorers.
Regardless, Prep is a proven program that has won 13 state championships, the most recent just two seasons ago, and has 58 trips to state, including in each of the last five seasons.
The Junior Jays always reload rather than rebuild. They might be fairly green by their own standards, but also talented enough for CHS to come away with positive vibes from the contest.
"We got after them defensively," Motz said. "We forced 17 turnovers, and I think we had 15 assists on 23 made baskets. A lot of good things from everybody.
"We played all 13 guys, and 11 of the 13 scored."
Columbus played Scotus in a warm-up game before the 2018-19 season started, defeating the Shamrocks 55-37.
On Saturday, Columbus High hosted exhibition games (the girls played Omaha Marian first) in support of the Nebraska High School Sports Hall of Fame Foundation. Proceeds went directly to the growth and expansion of the Hall of Fame.
It might have been enjoyable for the purpose of bragging rights to win over SCC last year. This year, the idea was to face a like, or even, superior opponent and gauge what, if any, progress has been made.
"This was a good game for us. I wanted to see where we were at right now in comparison to a team that, the last decade or so, has won a handful of state championships and been in the state tournament every year in Class A," Motz said. "Odds are, they'll be a top-five, top-10 team entering this week, and we held our own.
"Now, can we build from that for this week? I hope so."
This week includes a road contest Friday at Beatrice then home on Saturday evening against South Sioux City.
"We have to go down to a place that's tough to win at, tough to play at. This is an important week coming up," Motz said. "I wouldn't say I was caught off guard by anything. The expectation was to go out and play hard, play with energy and play with effort. ...I think we did everything we wanted to do."
Get in the game with our Prep Sports Newsletter
Sent weekly directly to your inbox!