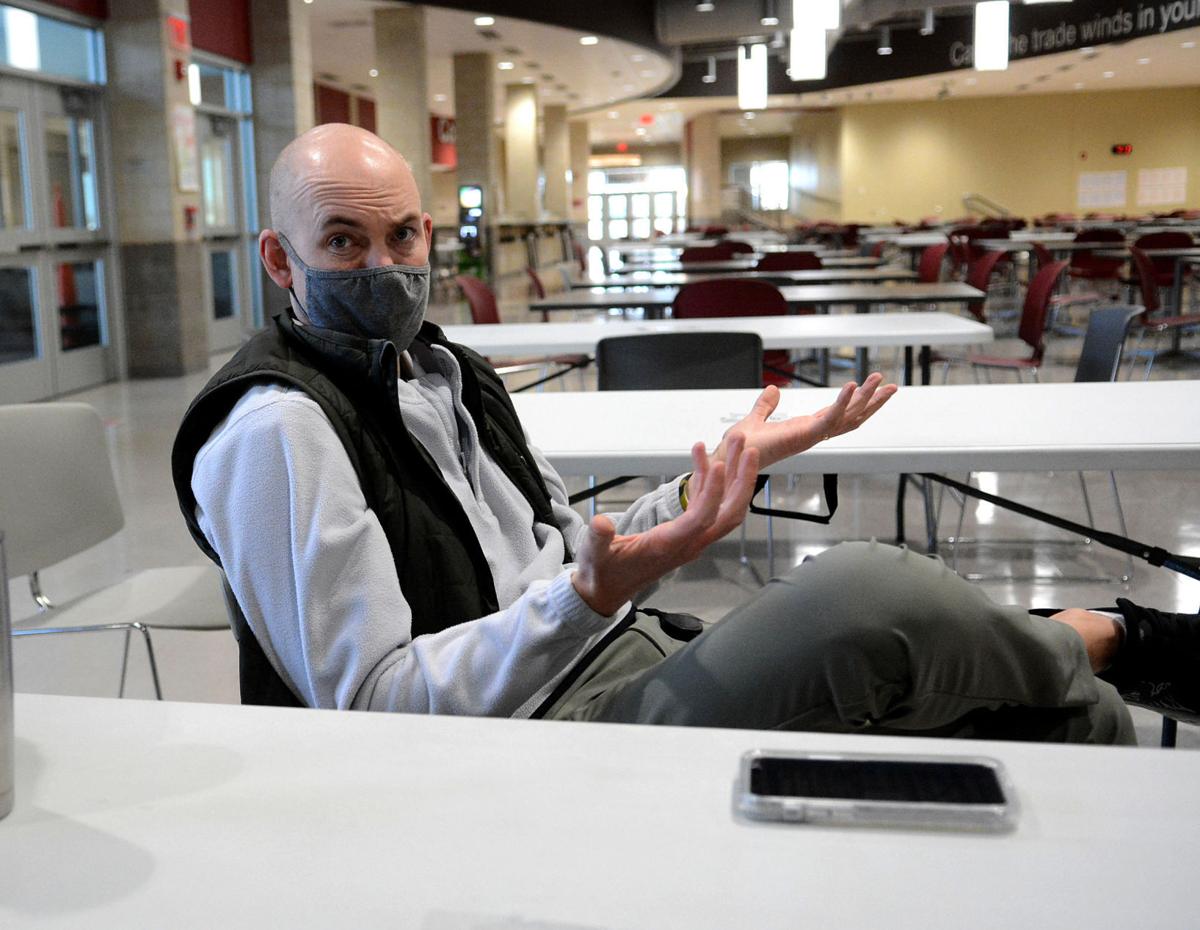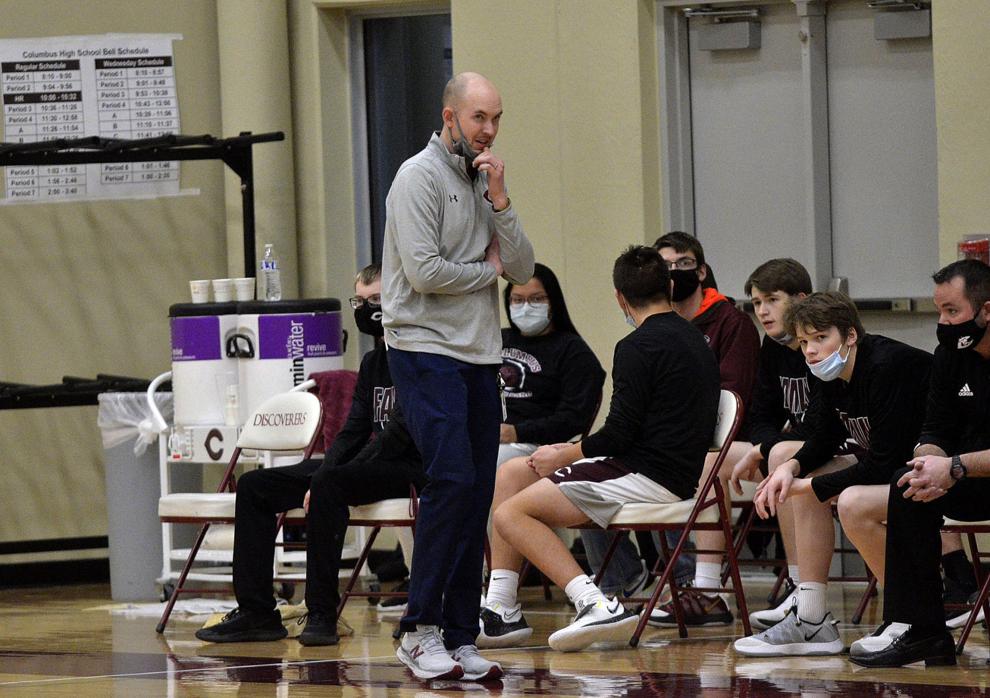 There's plenty of basketball talent in the area. But, Columbus High boys coach Jordan Hitchcock said that talent isn't spending the time together necessary to make East Central Nebraska a hoops hotbed.
He and legendary coach Jack Johnson are looking to change that with the opening of the Skilled Basketball Academy on April 12.
The academy will be structured into training and fundamental work that takes place Mondays ahead of competition on Wednesdays. The academy is open to fifth through eighth graders for one session and ninth through 12th graders to follow.
Participants can sign up for a $15 one-day pass or purchase the entire season, which runs from April 12 to May 5, for $90.
The idea is to bring together players from the area that love the game to learn and grow together. That wasn't a problem where Hitchcock came from in Lincoln as an assistant at Northeast and former head coach at Parkview Christian.
Larger population bases in the metro areas offer a wide variety of camps, academies and teams for youth and varsity players to join. But within the 50-mile radius of Columbus, there isn't an all-encompassing local option. Keeping those players here in the spring rather than forfeiting them to Lincoln and Omaha, Hitchcock said, will help develop a basketball culture that will benefit all the area programs.
"We've just got to get to the point where we love basketball, we love playing together and that's just kind of what we do," Hitchcock said. "I don't know if Columbus, as a whole, has that mindset or that has that habit right now that basketball is what we do for fun. We've just got to build that."
Skilled Basketball Academy will feature Monday sessions concentrating on fundamentals. Of course, one of those fundamentals is shooting. With Johnson on board, the academy will have one of the great all-time basketball minds, and shooting coaches, in attendance.
Participants receive three home workouts to complete before returning on Wednesday for playing time. That playing time will consist of one-on-one, two-on-two, three-on-three and other scenarios that allow implementation of the skills being trained.
Hitchcock would like to build the academy to the point where 35 fifth through eighth graders and 35 high school players are in the gym. He'd also like as much help or interest from area coaches that want to chip in.
If successful, and if the need is there, Hitchcock could see a second academy opening in the fall.
"A lot of the opportunities kids have in Lincoln and Omaha, I'm not sure they have here," Hitchcock said. "Starting organizations and things that give kids an opportunity to fall in love with the game at an early age and develop skill sets, the wherewithal and the experience to be able to compete at the highest levels when they're in high school is important.
Skilled Basketball Academy is the latest effort by Hitchcock to structure Columbus' youth development in his own image.
Part of the reason he took the job, Hitchcock said, was because Columbus offered the chance to work with youth coaches and develop a program that has roots in elementary that stretch all the way to varsity. Hitchcock had a vision, was uncertain of the true state of basketball at CHS, but always had a direction in mind.
Now, nearly a year since he was hired for the job and nine months after moving to Columbus, Hitchcock is forming that vision based on what he's seen in the Discoverer hoops system.
He started in the fall by giving Anchor Hoops coaches, the youth program sponsored by Columbus High and created by former coach Jimmy Motz, a template for how to run practice, what should be learned at each level and the necessary skills to emphasize.
Anchor Hoops begins at third grade with the intention of bringing youngsters into the game and making them familiar with what it means to be a basketball player. Two years later is when most formal training begins. After that, more is added at each level.
This spring, he's offering an intramural program at the middle school run by one of his varsity assistants to bring players in for 90 minutes three days per week. Columbus players not participating in a spring sport are on hand to coach and help out as well. Two mornings per week before school youth players can participate in open gym.
That's an extension of a program Hitchcock set up in the fall three mornings per week ahead of the Anchor Hoops season. Thirty-five seventh and eighth-grade players were on hand for 30-minute sessions before school.
In season or out of season, hoops is becoming a year-round pursuit in Columbus. In order to keep up with players in Lincoln and Omaha, dedication is a fundamental requirement, Hitchcock said.
He points to himself as the perfect example. Hitchcock was 5-foot-6 and 98 pounds as a freshman before reaching his current 6-2 stature. But because he loved the game, he found ways to become a better player. Once his growth spurt hit, all those skills came into play.
Hitchcock wants to ensure the local hoops community has the same chances to grow into the game, even if their physical growth is lacking.
"I need my kids playing against different people, and (the coaches around here) need their kids playing against different people," Hitchcock said. "(The Academy) is an opportunity for that plus the chance to learn from the guy (Johnson) who knows more about basketball than anybody in the state of Nebraska."