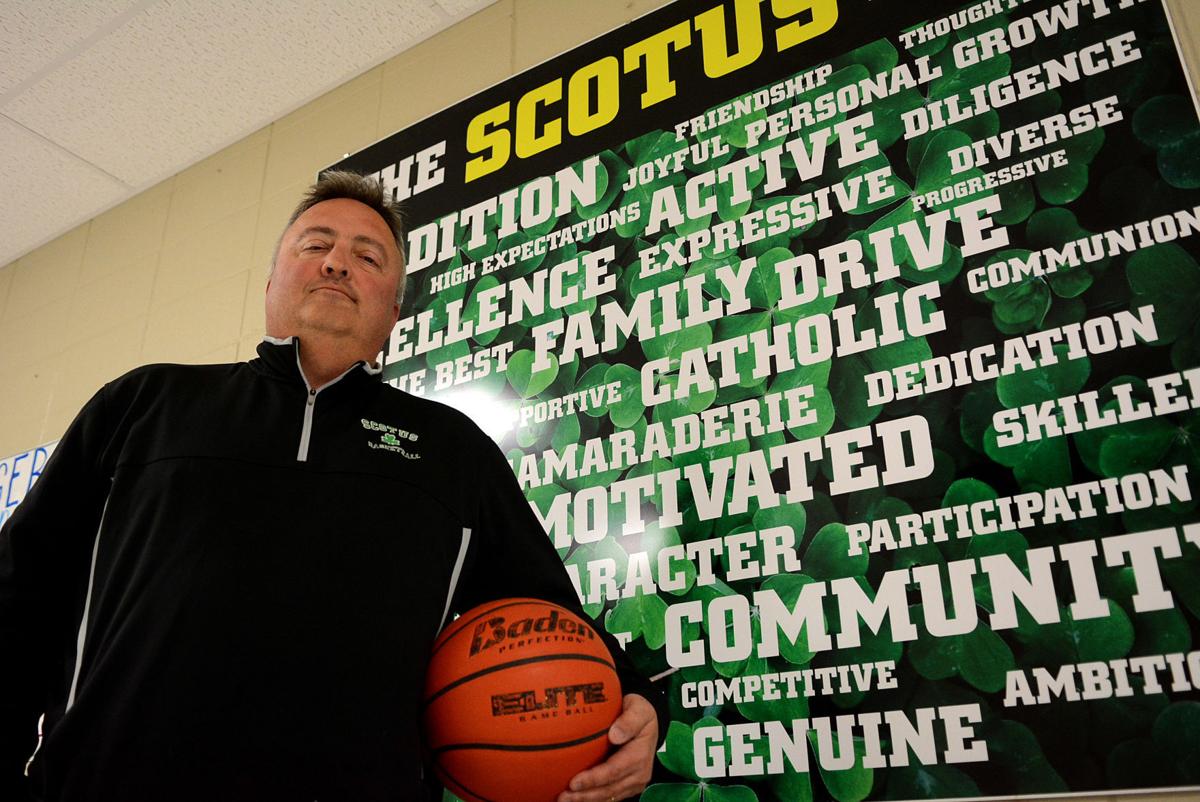 The competitor in him will finally have an answer.
Mike VunCannon, a fixture in Scotus Central Catholic basketball for the past 25 years, will be the head of the program for the first time in that quarter century when he takes over boys hoops next season.
VunCannon assumes the role previously held by Tyler Swanson after Swanson led the Shamrocks for five years and was on the basketball staff for nine. He and VunCannon were on each of those staffs together.
Though he's in his early 50s and has never held a varsity head coaching position, VunCannon has always wondered what he could do if given the chance. It's that competitive side that urged him to seek the job after more than two decades as an assistant.
"Everybody likes to compete. That's what sports are all about. The competitor in me wants to challenge myself and put myself outside my comfort zone," VunCannon said. "I'm grateful they picked me for the job."
VunCannon's Scotus history stretches back to 1996 when he moved to Columbus from Norwalk, Iowa, to start a family with his wife, Jenny. He started patrolling the sidelines in junior high basketball during the 1996-1997 school year before gradually working his way up the chain to the varsity squad.
VunCannon is a Storm Lake, Iowa, native, Storm Lake graduate and college graduate of Simpson College who also serves as the Head PGA Golf Professional at Elks Country Club. He's similarly been part of the Elks Lodge for 25 years and the head professional since 2003.
He and Jenny have five children, Tate, Bryce, Drew, Seth and Quinn. The first three are Shamrock alums. Seth is a junior. Quinn is a freshman. Each of the five either has a diploma from Scotus or are current Shamrocks.
VunCannon found his way into the Scotus coaching fraternity thanks to his father-in-law, Marvin Styskal. Marv played with Jim and Gary Puetz at the south office. Gary, the athletic director at the time, mentioned he needed junior high coaching help. VunCannon had been freshman basketball and football coach at Norwalk, Iowa, his first two years out of college. He offered his services and hasn't left since.
Mike VunCannon Sr. was a teacher and wrestling coach. Mike Jr. was constantly in the gym with dad. The attraction to leading young people became ingrained early on. He coached Scotus junior high athletes until 2007 when current Scotus President Jeff Ohnoutka became the head coach.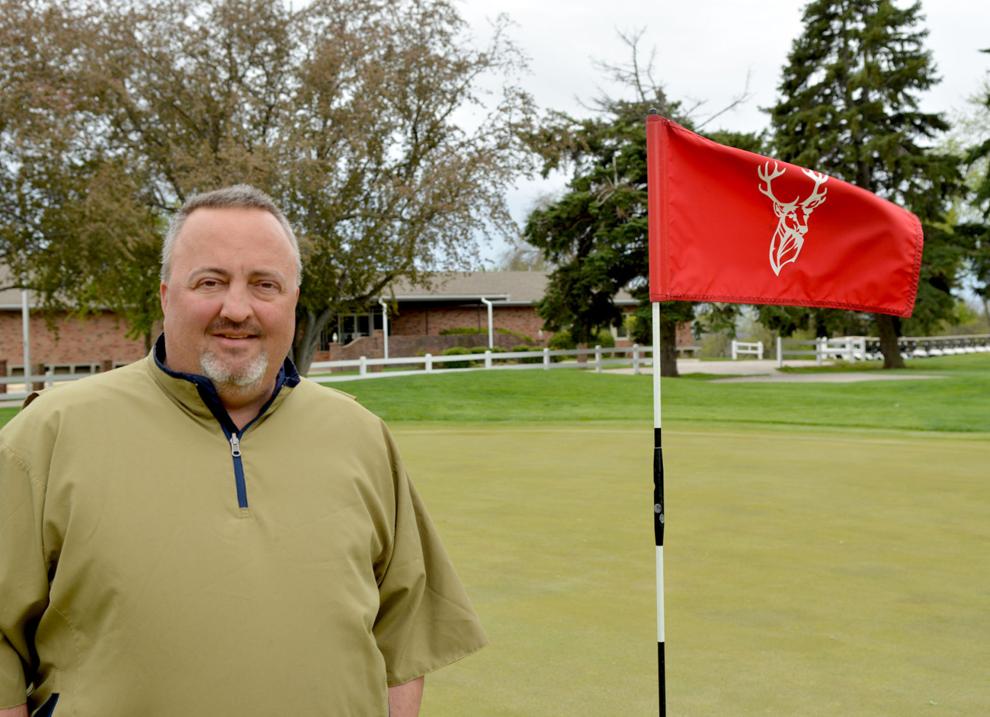 VunCannon credits his elevation to varsity at that time with learning how to become a better coach at such aspects as preparation, breaking down film and teaching.
"That's where it started to get really good," VunCannon said.
VunCannon, Ohnoutka and Swanson were all a part of the greatest run in Shamrock boys history in their time together. Scotus went to state four straight times between 2014 and 2017 and made the only appearance in a title game in program history in 2015.
VunCannon is seeking a return to those glory days while also maintaining the philosophy Scotus has built around its teams, students and mission as an institution.
"It's not just about the wins and losses. We use the word culture around here a lot. The kids are here for more than just sports. Our goal is to teach the kids basketball under the umbrella of The Scotus Way," VunCannon said. "The measure for success isn't always wins and losses, it's going to be The Scotus Way. But we're going to do our best to translate that into success."
VunCannon is particularly enthusiastic to be taking over the reins at the current time in the program. Scotus has struggled to recreate its best moments in the years following the four trips to state but began to look like it was putting it back together late last year with an infusion of talented freshmen and sophomores.
"There's a lot of upside. The team we have coming back, the kids we have coming back, have a lot of potential. They're athletic. I think they want to work hard. …I don't think I'll have to coach effort," VunCannon said. "Now, it's just a matter of getting them to learn the game and have that experience. A lot of them got awesome varsity experience this past year."
There is still, outside Garrett Oakley, a lack of overall size in the program. Regardless, Swanson was reassured by what he saw from the team in the last month before he stepped down and bullish on the future. VunCannon shares the same outlook.
From his perspective, the Shamrocks have maintained The Scotus Way while preserving the kind of leadership and drive that made the state tournament possible. Unfortunately, it hasn't translated into the same kind of wins.
With the pieces and culture in place, the only left is winning.
"That's what excites me," VunCannon said.