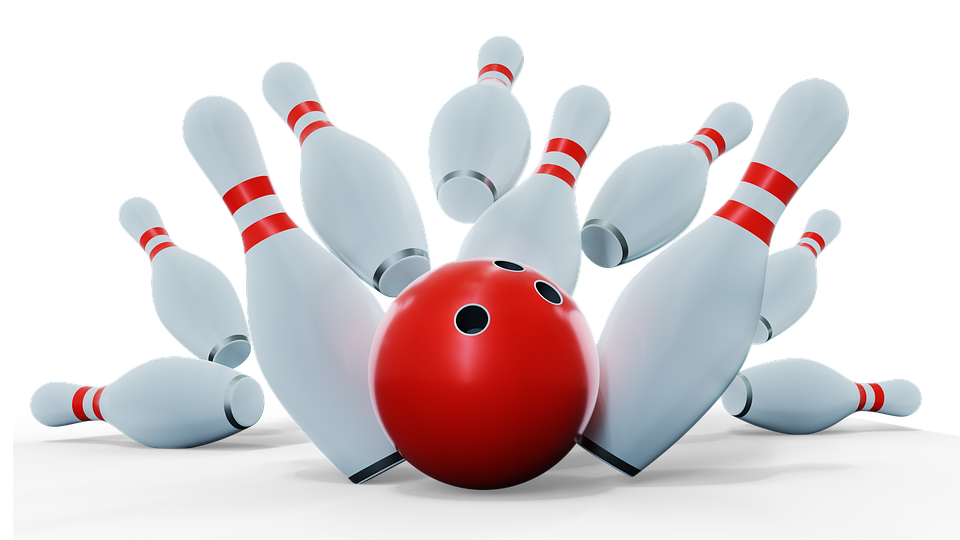 The Columbus USBC Association held its annual Awards Banquet on Feb. 22 at Westbrook Lanes. The evening consisted of honoring this years City Tournament winners, both from the Open & Women's Tournaments. 
Also, the Men's & Women's 2018-2019 All-City teams were honored. But the highlight of the evening was honoring the Senior Bowlers of the Year and Lifetime Achievement Award winners from both Boulevard Lanes and Westbrook Lanes. 
Mary Ann Schroeder and Sheila Thalken were the Bowlers of the Year. Roger Wurdeman and Don Peters were the Lifetime Achievement Award winners.
Schroeder started bowling in a league in Howells and when the Leigh Bowling Alley opened, she bowled there. She has lived in Wahoo and Newman Grove and bowled in those towns as well. 
Schroeder moved to Columbus about five years ago and started bowling in the senior leagues at Boulevard Lanes. She has been bowling about 55 years now. Her career high game is a 235 with a 569 as her high series. Schroeder has three all spare games to her credit, one of which was in the women's state tournament. She has competed in 15 state tournaments, and currently bowls in the Wednesday and Thursday senior leagues at Boulevard Lanes.
Thalken bowled two or three years back in the early 1970's, before giving it up when work and family started taking up too much of her time. After her retirement, Helen Tiaden asked her to join her team in the Monday Go-Getters league at Westbrook Lanes. Later, she joined the Senior Leisure league and Thursday Cheers league at Westbrook Lanes.
Thalken enjoys bowling and the people she meets there.  She carries averages ranging from 134 to 140.  She has bowled a number of low 500 series and has a high game in the low 200s. Recently, she rolled a 181 all spare game.
You have free articles remaining.
Wurdeman started bowling in the 1960's in Platte Center. He bowled four or five seasons in a 12-team league that bowled over three nights. He then moved to Columbus and bowled at Boulevard Lanes for a couple of years.  A short time later, his softball team decided to have a bowling team and they bowled at Columbus Bowl on Thursday nights in the Lutheran league. He took time away from bowling as his family began to grow.
After the kids were bigger, he started bowling with his wife Judy on Monday and Thursday nights at Boulevard Lanes. Jeff Theile then got the two of them to join a traveling league on Sunday afternoons.  They traveled from Newman Grove to Blair.
Once again, he had to give up bowling after starting up a business and working two jobs.  After a few years away from the sport, Terry Henke got Wurdeman interested in bowling in the senior leagues. He is still on the Monday and Thursday Senior leagues at Boulevard Lanes.
Peters started his bowling career at Columbus Bowl in the 1960's. He bowled there for 10 to 15 years while working at Becton-Dickenson.  He worked at BD until he was 59 years old.
Peters and his wife started bowling in the senior leagues in the 1990's.  His high game is a 267, while his high series is a 744.  He is currently the President of the Monday Go-Getters league, a spot he has served since 2001.  Peters has two daughters and one son.  He also has four grandchildren and one great grandchild.
Top performers of the week include Wyatt Ellis rolling a 277 game and 722 series for the men and Shayla Long with a 256 game and 662 series at Boulevard.
 At Westbrook, NHL hall of famer "Patrick Roy" Kranz rolled a 279 and 734 to lead the men while Shawna Woosley topped the ladies with a 268 and 665 series.
Next week's article will feature the Nebraska USBC Open State tournament, which is currently competing at Westbrook Lanes and Boulevard Lanes.  Doubles and single are being bowled at Westbrook Lanes, while the Team event is at Boulevard Lanes.             
Chuck McCarthy is a freelance writer for The Columbus Telegram. His weekly editions of Kegler's Korner normally runs every Thursday.
Get in the game with our Prep Sports Newsletter
Sent weekly directly to your inbox!