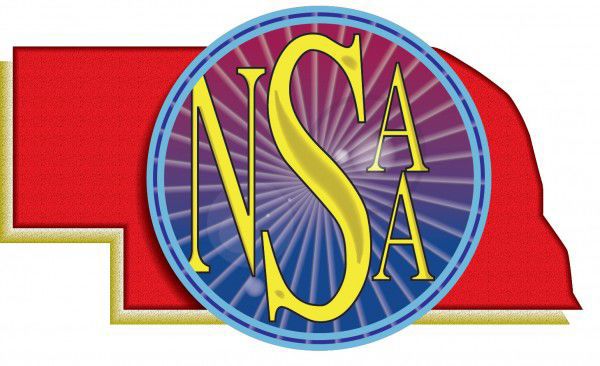 Like the national economy, the NSAA's budget has taken a major hit from COVID-19.
First, the boys state basketball tournament was forced to limit spectators to immediate family. Then the entire spring high school sports season was canceled.
But with a cash reserve of approximately $3 million dollars and a loan of about $280,000 from the federal government's Paycheck Protection Program for small businesses, the NSAA financial picture isn't as bleak as it could be.
NSAA executive director Jay Bellar told the board of directors at its May meeting in Lincoln on Thursday the organization has lost $778,000 in gate receipts because of the pandemic. About $500,000 of that sum can be traced back to the crowd restrictions at the boys state tournament.
"It's kind of scary when you lose your biggest income generator in the boys state basketball tournament," Bellar said. "I'm thankful to the past boards and (former executive director) Dr. Jim Tenopir for putting us in the financial position to hopefully weather this. He (Tenopir) was very fiscally responsible and built a cash reserve that we're going to have to utilize, I'm sure."
If the loan is used according to federal government guidelines "which we fully intend to do, it doesn't have to be paid back," Bellar said. "That definitely helps us for these couple months."
The board also discussed the racially charged confrontation involving some Fremont students and Lincoln High players that occurred after a game in February when the Links girls basketball team played at Fremont. Some Lincoln High parents and community members addressed the board about their concerns stemming from the incident and asked for NSAA action at the March meeting. 
Bellar said he thought the situation was handled well by both schools.
Early that next week, the Fremont players wrote letters to their Lincoln High counterparts. When the two schools played a reserve girls game four days after the incident, the Fremont squad bought pizzas for the Lincoln High team.
"The ADs at both schools did a very good job of doing what needed to be done to handle the situation," Bellar said. "Unfortunately some people didn't think it was enough for me to continue to educate our kids and parents in the community on the topic of racial sensitivity.
One of the approved rulings passed by the board Thursday involved Class D-1 and D-2 eight-man football, in which 32 teams advance to a regional-based substate round, with the 16 winners then re-seeded by wild card points and put on a statewide playoff bracket.
Get in the game with our Prep Sports Newsletter
Sent weekly directly to your inbox!