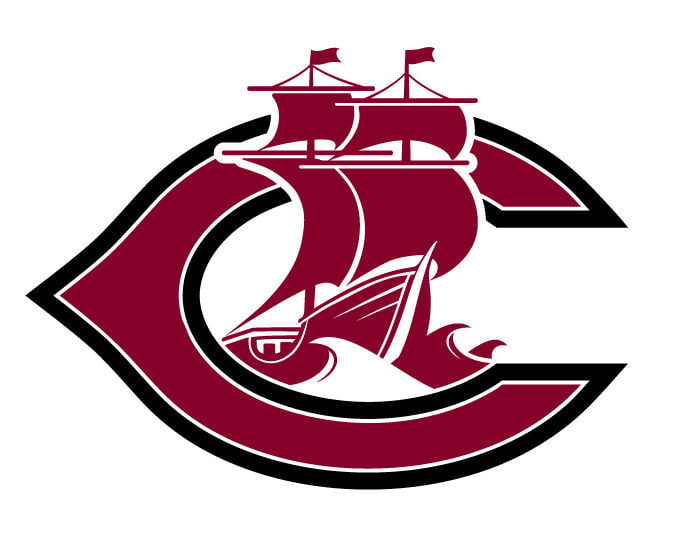 Columbus High baseball survived a late surge from Lincoln Northeast in the first round of the Heartland Athletic Conference Tournament but then suffered a no-hitter to Lincoln Pius X starter Ben Mitchell in a quarterfinal loss on Thursday in Lincoln.
CHS led Northeast 4-0 before the Rockets blasted off with four seventh-inning runs and forced the Discoverers to bat in the bottom half. Kaden Young came through with the heroics on his team-leading 13th RBI of the season and a walk-off winner. But neither him nor any of the other eight hitters in the lineup found a way to hit themselves on base against Mitchell.
Colin Flyr drew a walk in the second game and Trey Kobza was hit-by-pitch but neither runner advanced past first base.
"It was kind of just like how the game of baseball works out," coach Jimmy Johnson said. "We were pumped and going into that second game on a high, and it was nothing our hitters did wrong. The pitcher pitched well. Sometimes that just happens. It was certainly frustrating."
Mitchell needed 83 pitches to get through seven shutout innings. He struck out five and threw first-pitch strikes to 13 of the 23 hitters he faced.
Columbus didn't have its first base runner until Flyr walked with two down in the fourth. He was eliminated on a fielder's choice in the next at bat. Mitchell then set down seven in a row before he allowed his second base runner on a 2-1 hit batter to Kobza. Kobza was left stranded on a fly ball to center.
Pius scored one in the first on three singles, added two in the fifth on a two-run home run and tacked on one more behind a single, walk and error in the sixth.
Kobza also started on the mound and went five innings with six hits, three earned runs, a walk and three strikeouts.
He scored the first run of the game in the win over Northeast when he led off with a single then made his way around on a comedy of errors by the Northeast outfield. Brent Beard singled and came around four hitters later to make it 2-0 on a passed ball.
Cody Zrust tripled in the leadoff spot in the fifth and scored on an error for a 3-0 advantage. Flyr's double made it 4-0 later in the inning. Northeast tied it in the seventh with five hits and a walk. A single and home run cut it to 4-2. A double, walk and one-out RBI single brought the Rockets to within one. They tied it on another RBI single in the next at bat.
Beard doubled with two down and Flyr walked to keep the inning alive in the bottom half for Young. He fouled off two pitches then sent a line drive to center and won the game.
Beard started and went six strong innings before running into trouble in the seventh. He was charged with the four runs to go with three walks and five strikeouts. Caleb Van Dyke came in with two on, got a ground ball for the first out, gave up two hits but then ended any further damage with another grounder and a line out.
"They're good hitters and Brent was able to hold a good lineup down most of the game," Johnson said. "We still had a chance to win the game, and the players were confident. It was awesome for us to come out on that end of it. Even though we gave up those four runs, we didn't look like a team that was feeling beat."