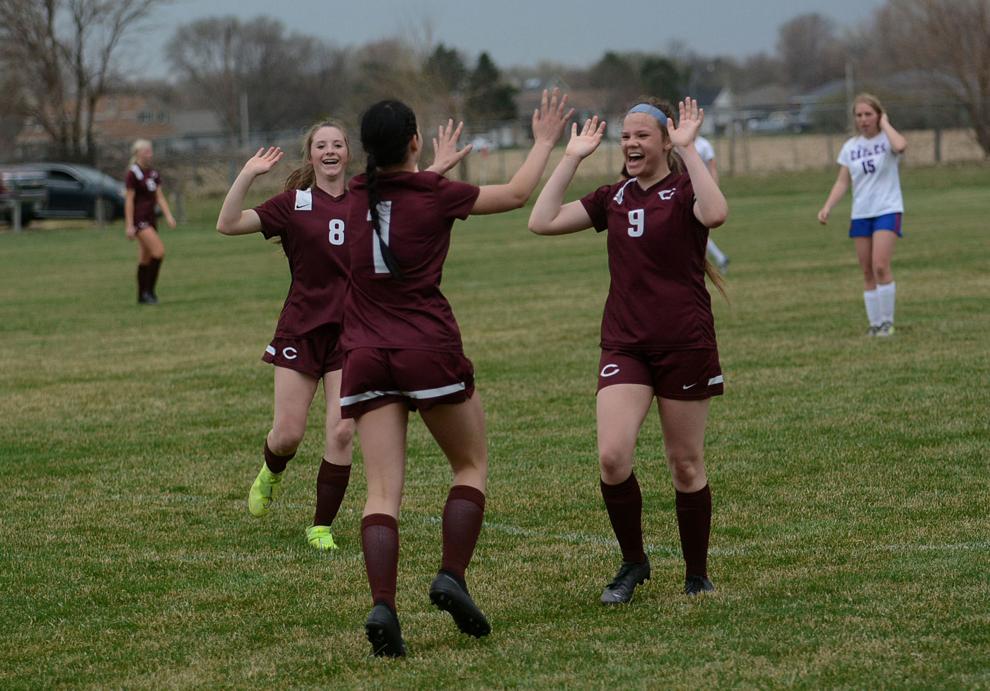 Just a few days removed from back-to-back losses, the Columbus High girls took out any remaining frustration on Lutheran High Northeast/Norfolk Catholic on Tuesday night at Wilderness Park. Five different players scored, two notched their first goals of the season and CHS improved to 6-3 behind a 6-0 win.
Columbus suffered a tough 1-0 loss to Lincoln Southwest on Thursday and then fell 3-1 to Lincoln Southeast on Friday. It was the first losing skid of the season and a discouraging way to end a week that started with a dramatic win at Kearney.
Three matches in five days, two on the road, looked to be wearing on Columbus at the end of the week. The Discoverers had a chance to rest up over the weekend and then went into their longest break in season with a dominant win.
Columbus will now have the chance to heal up a few bumps and bruises and fine tune a few elements before a match Tuesday against Lincoln North Star.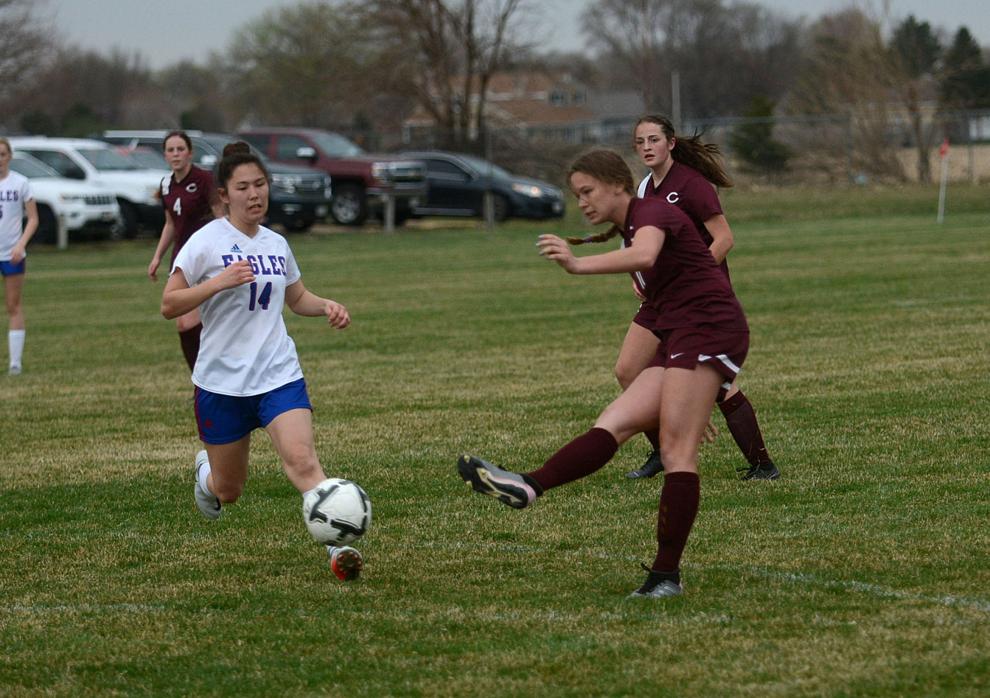 "It's a different level than we've played, but we still had to take care of business, and we did," coach Zack Wayman said. "It's definitely good to start to build some momentum, build some confidence with a lot of players and we were able to do more rotations and get more players in. There's always things to improve, but I was happy with the way we played."
Maddie Uhlig scored twice, Madison Jenny and Addison Kudron added to their season totals with a goal apiece and Karyme Arcos and Kaitlyne Sander found the back of the net for the first time.
Jenny, Uhlig, and Arcos staked Columbus to a 4-0 lead at halftime. Sander and Kudron added to it in the second 40 minutes. Six goals tied the team high for the season.
Uhlig has six goals for the year, Kudron is tied with her for the team lead, Jenny is right behind those two with five. Jenny also added three assists to her stat line, Uhlig had one and so did Alexis Haynes. Jenny is tops on the roster with five assists and 15 total points.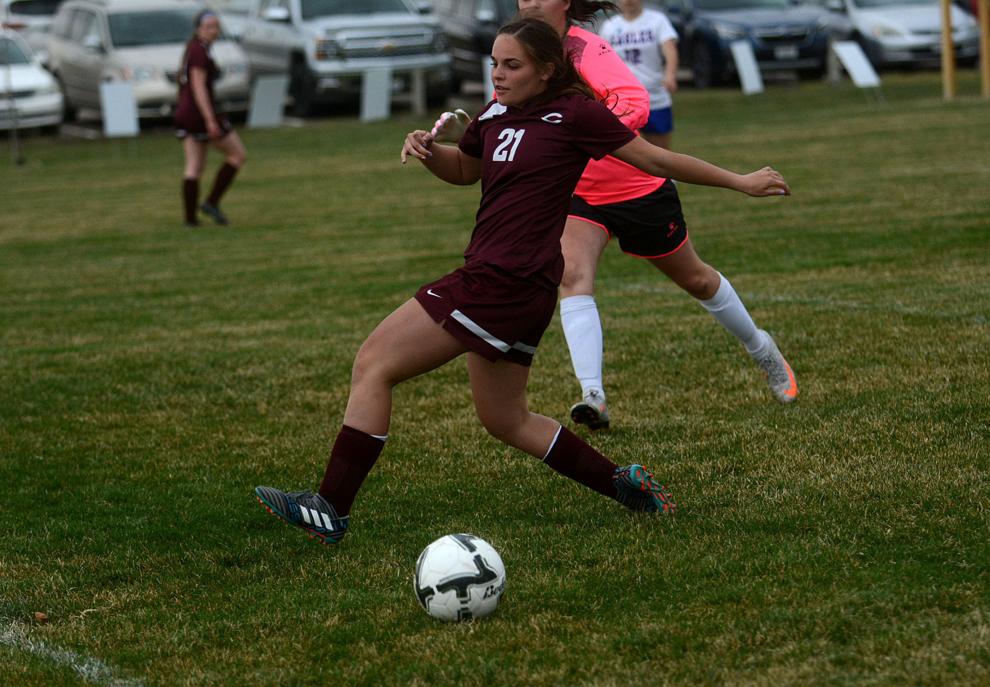 Lutheran High/Norfolk Catholic came into the contest 1-3 and with back-to-back losses. The only win of the year was in a shootout over Omaha Bryan. The Eagles/Knights also played the night before - a 4-0 loss to Lakeview.
But Columbus has played its nine games in 19 days. The Discoverers weren't about to feel sorry for the visitors.
"That was kind of our message: 'Don't worry about whoever we're playing next; just worry about doing what we should have done on Friday, playing how we should have played on Friday,'" Wayman said. "That loss on Friday really stung. I know Thursday did also, but we felt like Friday we really left some stuff out on the table."
Winning six of the first nine is the best Columbus has done through the first nine games since 2018 when that team was 7-2 and eventually went to the state tournament.
Columbus has five more matches on the schedule before the district tournament arrives on May 1. Two of those have winning records. Columbus is currently 13th in the wildcard standings.
"First thing is, we're going to give the kids a little break, because they haven't had a real break. So, tomorrow we'll do some team bonding. Thursday and Friday we'll go back to work," Wayman said. "We've got a few things, especially offensively, to improve on.... Now is the time when you're really growing that mental side of the game and you're really focusing on where to play and how to play in certain situations."
LHNE/Norfolk Catholic (1-4)......................................................0...0 -- 0
Columbus (6-3)......................................................................4...2 -- 6
Goals: Maddie Uhlig 2 (6), Addie Kudron (6), Madison Jenny (5), Karyme Arcos, Kaitlyne Sander. Assists: Madison Jenny 3 (5), Alexis Haynes (4), Maddie Uhlig (2).