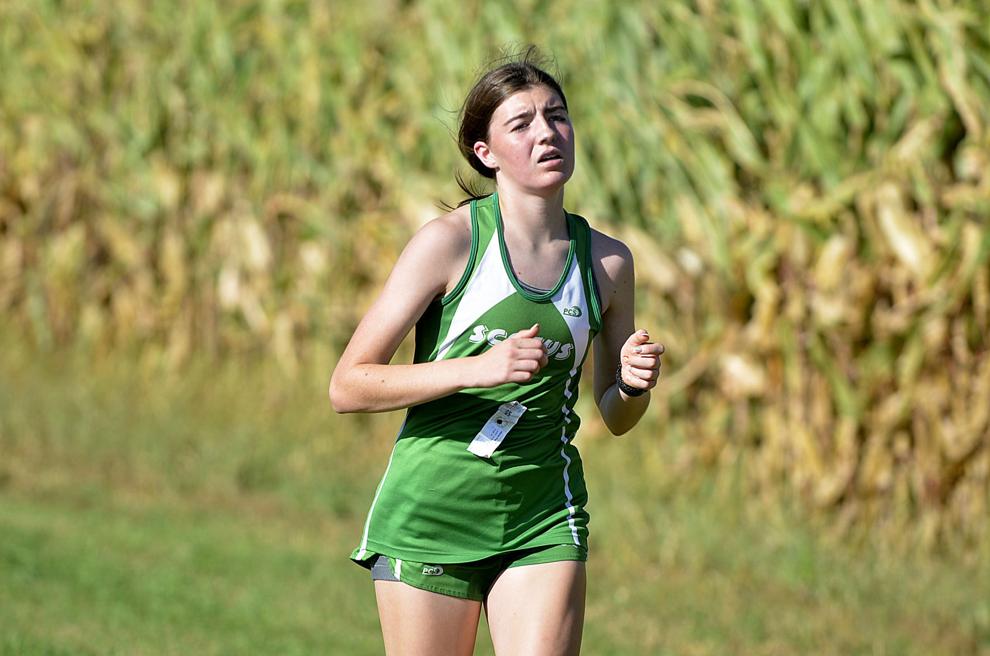 The Lutjelusche Course, which features two prominent hills, proved to be a challenging course for the runners competing in the 2021 Scotus Invite. This year's event was met with gusty winds, making the course even more difficult to navigate.
Despite the treacherous conditions, Scotus Central Catholic had three runners medal. In the girls race, Whitney Klug finished in seventh place with a time of 23 minutes and 18 seconds. Liz Adamy finished in 14th place as she crossed the finish at 24 minutes.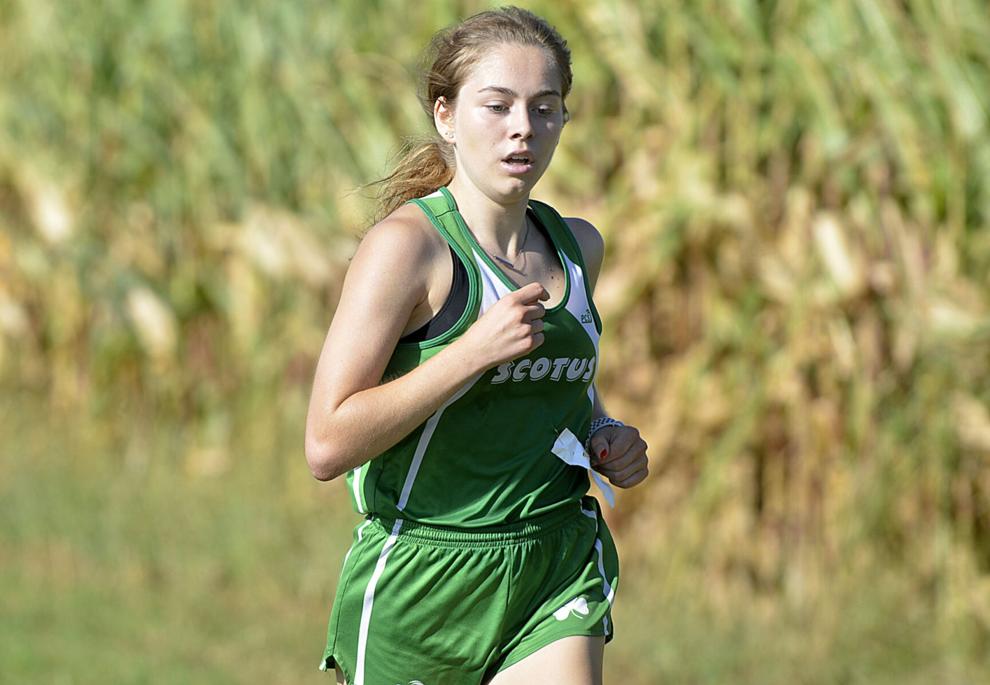 Jude Maguire placed 13th in the boys race with a time of 19:32. He's now medaled in three of four meets this season.
"It feels great," Maguire said. "Going in, I was thinking top-25, but I went out and I felt good."
Maguire described the conditions of running the course, made more difficult by the 90-degree temperature and 20 mile per hour winds.
"It's really hard. The hills are so tough over there and the wall is so steep, but it's not that bad overall," he said. "It's a hard course, and today it was like really hot and windy."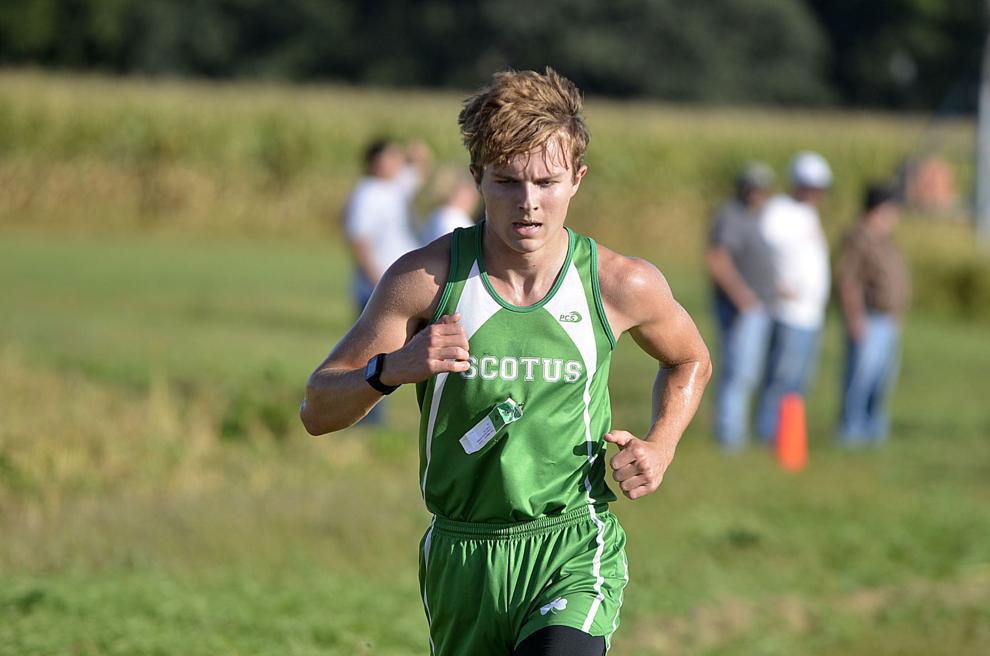 Maguire said his game plan was to go hard up the hills then go fast on the other side. Winning a medal at his home meet was meaningful.
The Shamrock girls finished fourth in the team standings behind Wayne, Battle Creek and Logan View. Serena Swiatek was 24th with a time of 26:50 and Lilly Dohmen was 46th at 30:16
Scotus also finished fourth in the boys standings behind Norfolk Catholic, Battle Creek and Wahoo.
Logan Erickson placed 17th with a time of 19:59. Kamren Kudron was 19th, Caleb Schumacher finished in 23rd, Ian Karges was 33rd, Madden Saenz took 53rd, Jackson Heng 72nd, Chris Adame 79th, Alex Casperson 90th, Evan Jelinek 100th, Gabe Gassen 109th, Dylan Riedmiller 110th, Mark Buhman 112th and Haden Brabec 118th.
Boone Central finished sixth in the girls standings with two in the top-30. Morgann Johnson was 13th with a time of 23:57 and Kay Lee Miller finished 26th at 27:01.
The Cardinals finished seventh in the boys standings as Isaac Potmesil took 18th. He crossed the finish line with a time of 19:59. Giles Deeder ended the race in 29th.
Lakeview finished ninth in the team standings as Tessa Miller finished in 36th, Cherish Moore was 41st, Cassidy Henggeler 55th and Abigail Gomez 66th.
The Vikings finished eighth in the boys standings as Eli Escen was their highest placement in 36th. Kendon Henk was 45th, Angel Rodriguez 47th, Pablo Tellez 71st, Rory Korte 73rd, Gerber Recinos 78th, Jack Burns 96th, Trey Hill 97th and Jose Castro was 121st.
They Wayne girls took the team title with a 19-point total and all four scoring runners ninth or better. That was 40 points better than Battle Creek in runner-up position.
Norfolk Catholic took the boys race with its top four scoring runners seventh or better. The Knights were 41 points better than Battle Creek in second.