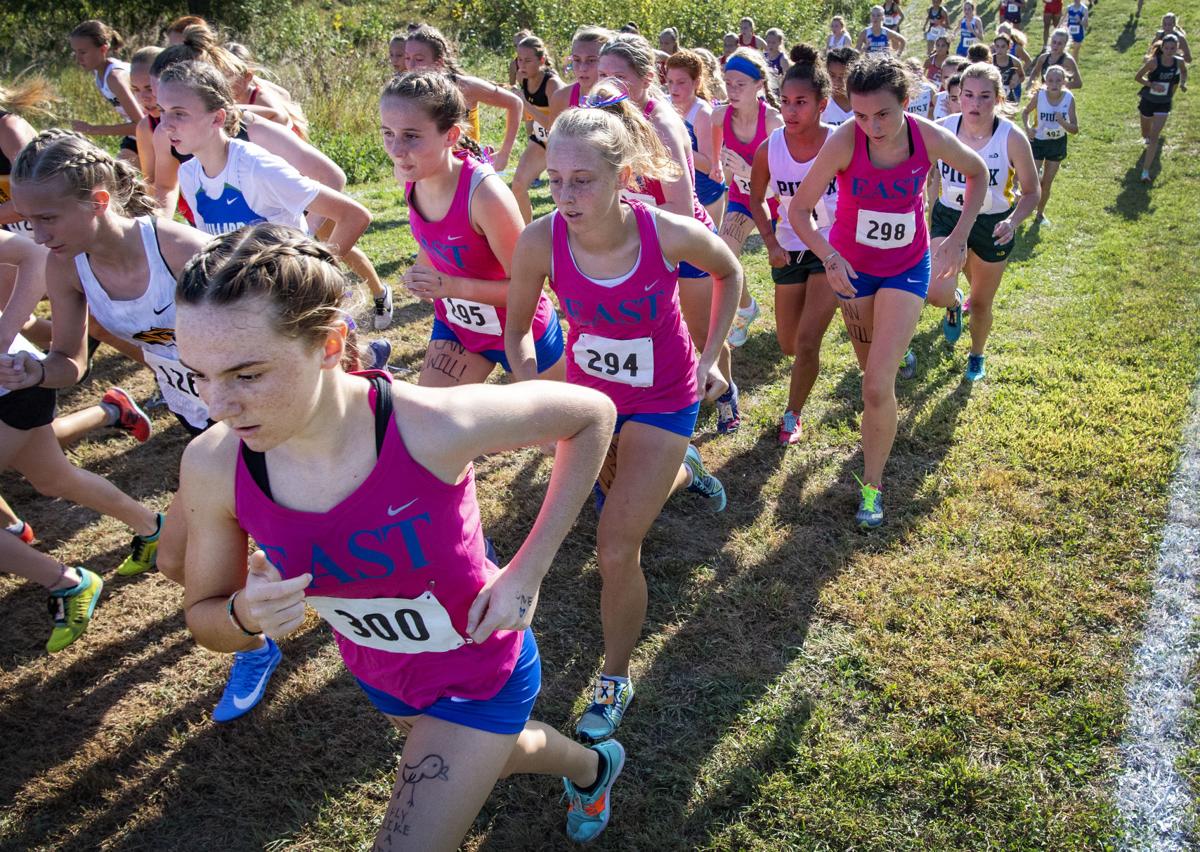 The philosophy for the organizers of the cross country meet Lincoln High hosts every year is the more runners the better because that means students are participating in the sport.
The Harold Scott Invitational is one of the largest regular-season meets of the year each season, with some schools having more than 100 athletes competing. In 2019, there were 989 finishers. In 2018, there were 1,039 finishers, including 464 in the junior varsity boys race.
This season, due to COVID-19, the meet will be different, but coaches and school administrators are working extra time to still allow a larger number of athletes to participate in a race Thursday.
That will mean a full day of races at Pioneers Park, with the meet expanding from four races to eight. And there will also be two additional races later in the day in the Lincoln High Open to allow more runners from Lincoln schools to compete.
That means there will be a total of 10 races, with the first one beginning at 8:30 a.m. and the final race ending at about 6:45 p.m. The coaches from the Lincoln schools will coach in six races each that day.
This year the Harold Scott Invite has been divided into two divisions to help manage the number of athletes, coaches and spectators on-site at one time. The schools in the first session will have left the park before the next group of schools arrive.
Smaller races will allow teams to spread out at the starting line and cut down on congestion at the finish line.
After the races are complete, the divisions will be combined and ranked by time to determine the final results. There will still be just one individual and team champion.
There are 12 teams, down from 15 last year. Omaha South and Omaha North are usually at the meet, but they aren't competing because the Omaha school district canceled fall sports. Millard North and Omaha Westside also aren't attending. Millard West was added to the field of teams this year.
Each division will have races for varsity and junior varsity. Each school is limited to 11 athletes per race.
Lincoln East is the defending champion in both the boys and girls division.
The Lincoln High open was created for this year so the Lincoln schools in the meet — Southeast, East, Pius X, Southwest, Northeast and Lincoln High — could have an additional 15 junior varsity runners race that day. The boys race will be at 5:30 p.m., and the girls race at 6:15.
Attendance for the meet is limited to four spectators per athlete.
Get in the game with our Prep Sports Newsletter
Sent weekly directly to your inbox!