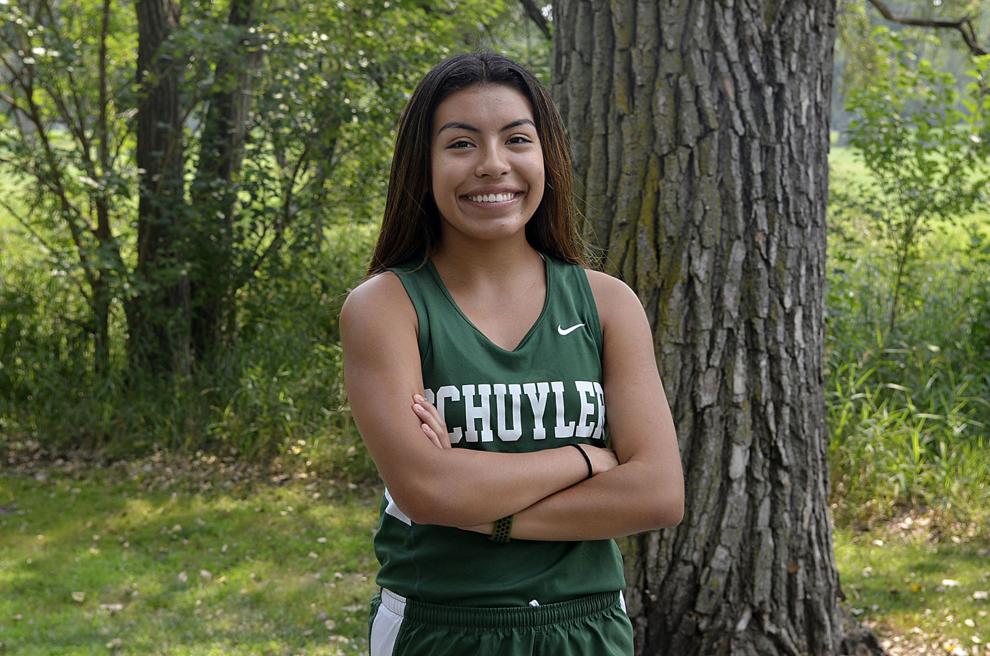 An invite from her fifth grade teacher set the wheels in motion for Schuyler cross country runner Marisol Deanda.
"She (teacher) saw that I was faster than most of the other kids," Deanda said. "She saw I was interested in it so she invited me to do a race with her and that's how I kind of started."
Deanda remembered that her mom was asked by the teacher if it was OK for Deanda to come along.
She said it was a short run around the park, with the teacher and a friend at the time, until the friend got tired. They finished the run by walking home.
Fast forward to this fall and Deanda couldn't imagine where she'd be had that door not been opened for her.
"Honestly, it was just exciting for me to be getting into it," Deanda said. "I never knew that was the start of something bigger."
Following the brief run around the park, the teacher suggested Deanda enter the Columbus Downtown Runaround. If she remembers correctly, it was at about 11 years old when she took part in the event and completed the first competitive run of her life.
"I remember thinking, 'Oh wow. I'm going to be racing against other people,' and that was kind of exciting," she said. "I remember I actually did pretty good in that. I was pretty excited about that, too."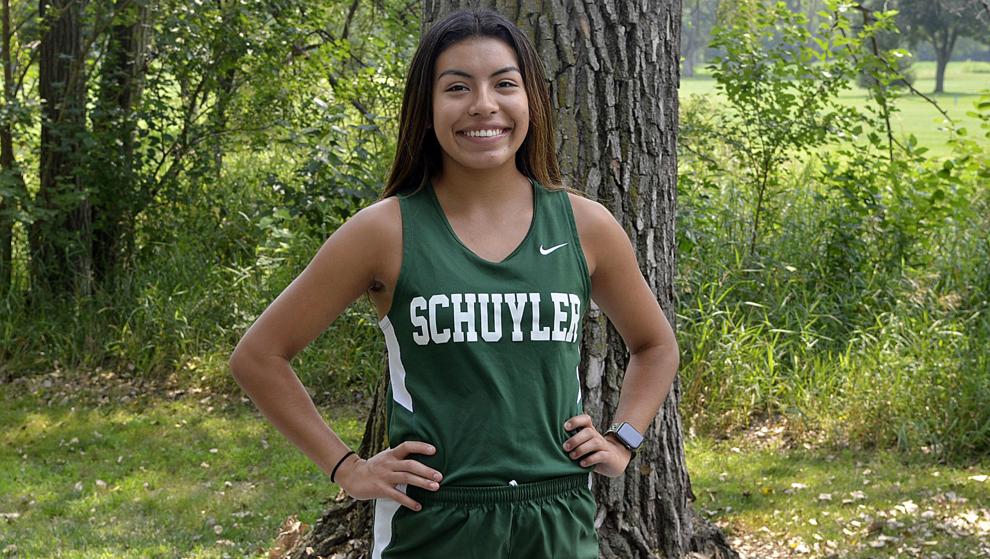 Deanda has competed at the Class B state championship meet in Kearney the last two years, placing in the top 30 both times. As a sophomore in 2019, Deanda was 18th with a time of 20 minutes and 57.2 seconds. 
In her junior season, she shaved eight seconds off her previous mark and finished in 28th. In a few months she's hoping her varsity career ends with a third straight trip to Kearney and an invitation to the medal stand.
"I've gone the past two years, but haven't really medaled, and I was pretty close my sophomore year," Deanda said.
In addition to running cross country in the fall, Deanda also runs track and field in the spring. She ran the 3200 meters, the 1600 and the 400-meter relay at the Class B district meet.
Deanda said her time at Schuyler Central High School has gone by really fast, but it hasn't always been easy for her.
"It had its ups and downs," she said. "Sometimes you just want to quit, but obviously I'm still here going at it."
One of the main things she's learned over her time is that not every race is going to go her way.
"I feel like just accepting that I'm probably not going to win every race," Deanda said. "I feel like that's probably one of the hardest things that I had to face, but I feel like I'm getting better at it."
In middle school, Deanda had a nagging knee injury and it limited her work during the summer, but she was good to go once she started running in high school.
However, when she had a bad race, negative thoughts crept in. She wondered if her future running opportunities were fading away.
"There's just some other times when I have a bad race, I'm like, 'Ugh, do I want to keep doing this or not,'" Deanda said. "At the end of the day, I always came back to it."
With success had come responsibility. In her case, Deanda has been set as an example to follow. Over time she's grown into that position.
"I honestly feel a lot of pressure, like my family, like my teammates, like my coaches," she said. "They usually use me as a leader type of person, so I couldn't let the rest of my teammates see me as a quitter or anything like that."
Deanda said including everyone on the team, being supportive and always having a positive mentality are important leadership qualities for her. Heading into her final cross country season, she sees herself as a leader. There's nothing that can prevent her will from achieving her goals.
"I've always been a pretty determined person once I think I want to do something. I just work until I get there," Deanda said. "I feel like that's really important."