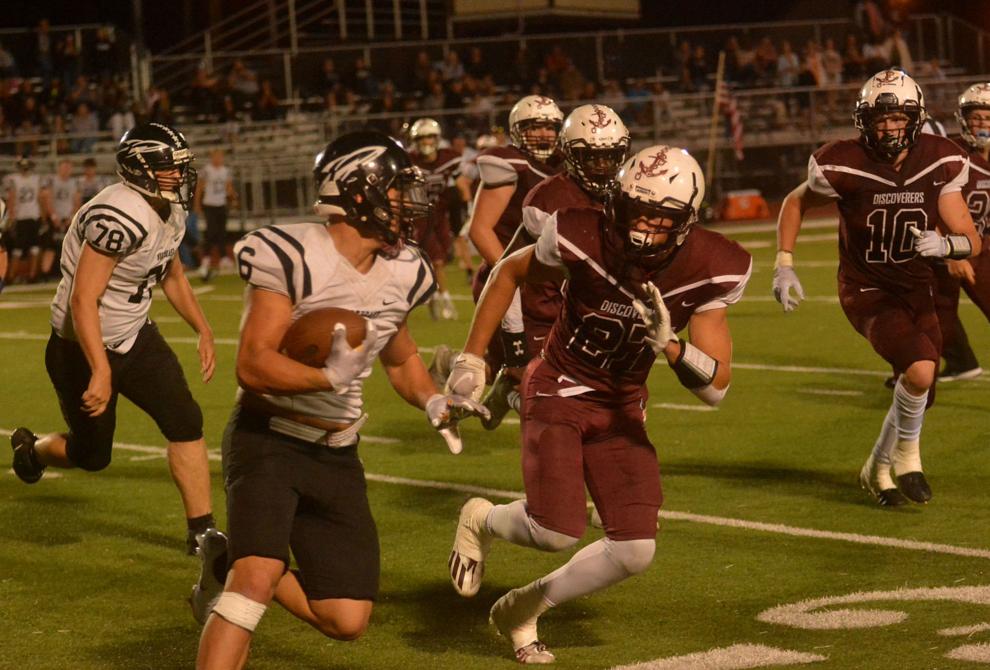 Columbus High leaves town after two weeks at Pawnee Park Memorial Stadium for a road district tilt Friday against Lincoln High.
The Links have a similar profile to last week's opponent, Lincoln Northeast. Both have struggled in recent years before finding success through the first month of 2021.
But while Northeast ended a losing streak that went back to 2019, and Lincoln High already has as many wins as each of the previous two seasons put together, that's where the similarities end. Craig Williams sees a much more dynamic and athletic opponent across the field than the ones CHS has faced over the past three weeks.
It's, in a way, similar to the opener at Omaha Central. Several on the roster were wide-eyed and star-struck in that one. And it wasn't just the environment of one of Nebraska's most iconic settings that had the Discoverers on their heels in downtown Omaha. The Eagles have big, fast, strong dudes; so do the Links.
How far a mix of CHS veterans and newcomers has evolved since that one will be on full display Friday in Lincoln.
"This is a team that's legit," Williams said. "They played a decent Pius team and took them to double overtime. Then last week they were driving at the end of the game to beat Central and threw a pick-six, and they were on the 15-yard line going in to score a touchdown. … I think this team is as athletic as that Central team; they're pretty good."
Lincoln High was 1-8 the last two years, won 20 games from 2016 to 2018 and made the playoffs each season, but has had 12 losing seasons in the last 16. The Links look poised to change that this year with a group that defeated Lincoln North Star 26-24, Omaha Bryan 42-0 then suffered to two losses Williams just mentioned.
Pius scored a fourth-quarter touchdown to force overtime in Week 3. Lincoln High took the lead in the first extra period with a trick play, fourth down-touchdown pass before Pius responded. The Thunderbolts scored first in the second OT and held the Links out for the win.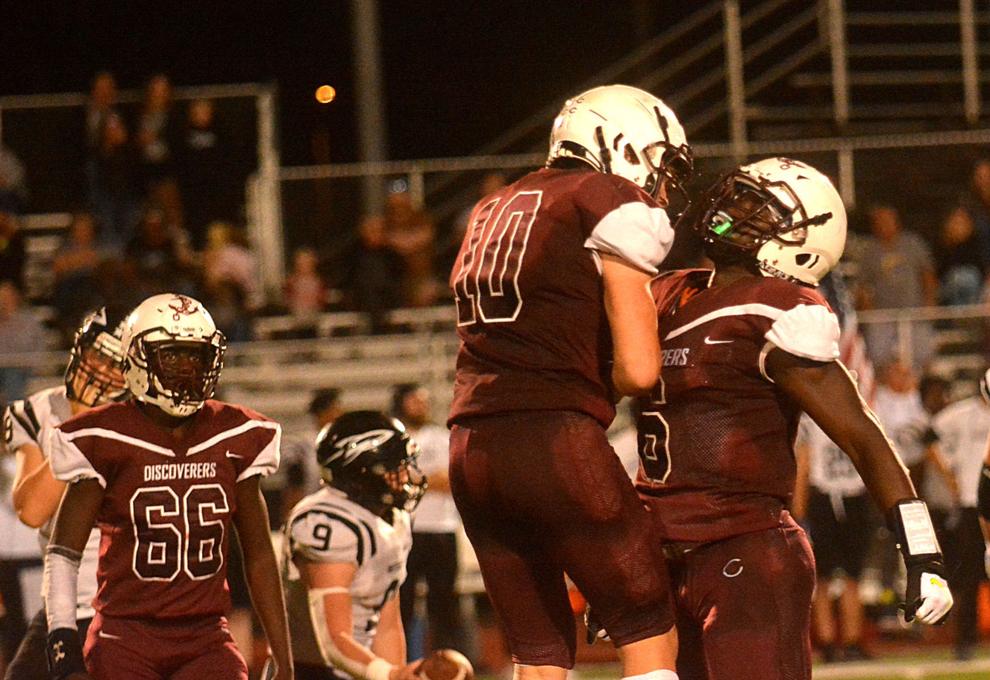 Central took a 20-6 lead in Week 4 and led 28-21 at halftime. It was 34-28 late in the fourth when Eagle senior Justin Davis intercepted a pass near the goal line and went all the way.
Jareese Lott-Buzby has completed 48% of his passes for the Links for 752 yards, seven touchdowns and three interceptions. Both he and junior Julian Babahanov lead the team with 154 yards rushing. Lincoln High averages 147 on the ground and 188 through the air. Junior Beni Ngoyi is tops in receiving with 10 catches, 252 yards and four touchdowns.
Lincoln High doesn't list any of its defensive numbers.
"They've got a funky defense. They run a 3-3 defense that we've seen before. They stack their backers and their inside backers are right behind their tackles. They give you a variation of blitzes we won't see the rest of the year," Williams said. "It's tough to prepare for. Offensively, they're kind of funky, too. They experiment with regular formations to try and get you in bad angles and put you in tough situations; plus their receiving corps, those guys are outstanding."
Williams considers Lott-Buzby the best quarterback Columbus will have seen this season. Overall, he said, the Links do everything well. There isn't one thing the team relies on, but rather, is solid in all areas.
That's much like Columbus which has spent the first two weeks alternating between a power run game, some short pass, some long pass and has had instances of defensive domination.
However, that's also been achieved against a trio of opponents that are 4-9. Friday starts district play and a stretch that includes away at Lincoln High, home for 2-2 Kearney, at Omaha Northwest then a close to the season at home against No. 2 Bellevue West and No. 10 North Platte.
"We're confident that we're a much better team than the one that faced Central in Week 1," Williams said. "The guys are a lot more confident than they were going into that one just because we had so many unknowns. A lot of guys were getting their first playing time. We don't have any new guys anymore. Everybody has games under their belt; nobody's a new guy anymore. It's something we've challenged our guys with this week every day in practice."