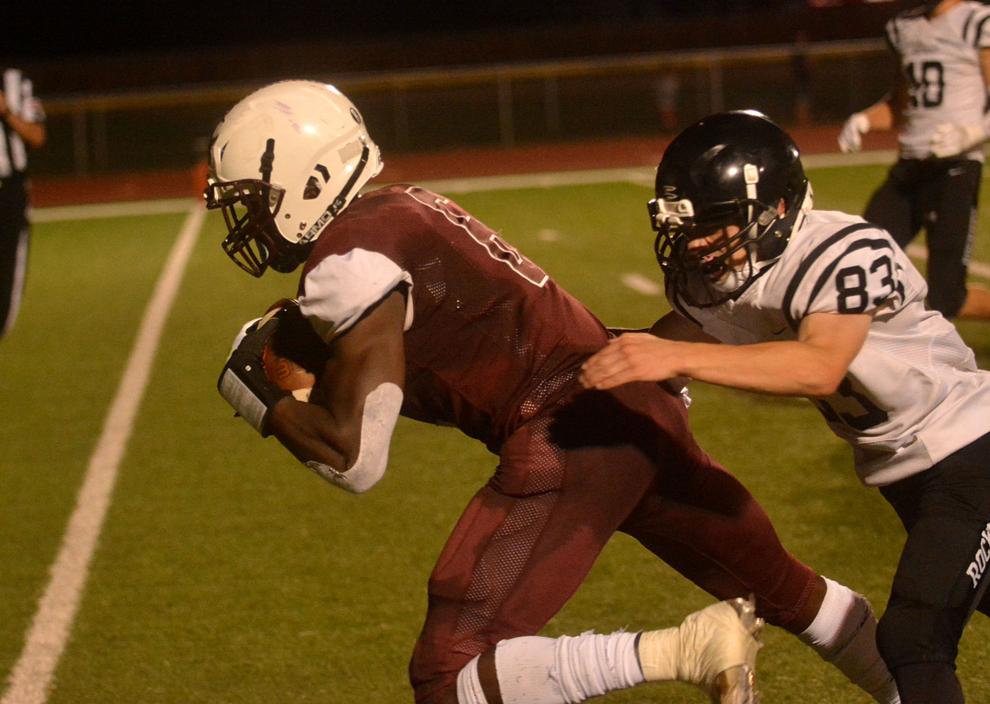 Brody Mickey threw three more touchdown passes, Ernest Hausmann caught two of those and Columbus ran away with a 47-32 win over Lincoln Northeast on Friday in a homecoming victory that made the Discoverers 3-1.
The final 15-point margin was somewhat deceptive. CHS led 40-6 at halftime then relied mostly on backups and reserves for the final two quarters. Those lesser experienced players committed far too many penalties, mistakes and turnovers for Columbus to feel great about the night.
But when the Discoverers look back on film, coach Craig Williams said they liked what they saw for the first 24 minutes.
"The first half was probably the best we've played all year on both sides of the ball," Williams said. "They had very little yards on offense, and offensively for us, we were clicking. Everything we called, it seemed to be the right call and the kids executed it correctly. In the first half, that was outstanding."
Six different Discoverers scored touchdowns; Hausmann had two. Ean Luebbe scored the first on a 27-yard run that put Columbus up 7-0 just 2:24 into the game. Mickey hit Rylee Iburg for a 56-yard catch and run and 14-0 lead just over two minutes later. The senior quarterback then scrambled 6 yards for a 21-0 lead at the end of the first quarter.
He connected with Hausmann on a 29 yard pass at the 10:39 mark of the second quarter but the extra point missed and it was 27-0. Liam Blaser capped the next drive from 4 yards out to make it 34-0 with 7:18 left in the half.
Northeast finally responded on an 18-yard pass for a score but a failed onside kick gave the Discoverers the ball at the Rocket 48. They were back on the scoreboard with Mickey's 21-yard touchdown throw to Hausmann that made it 40-6 at half following another missed PAT.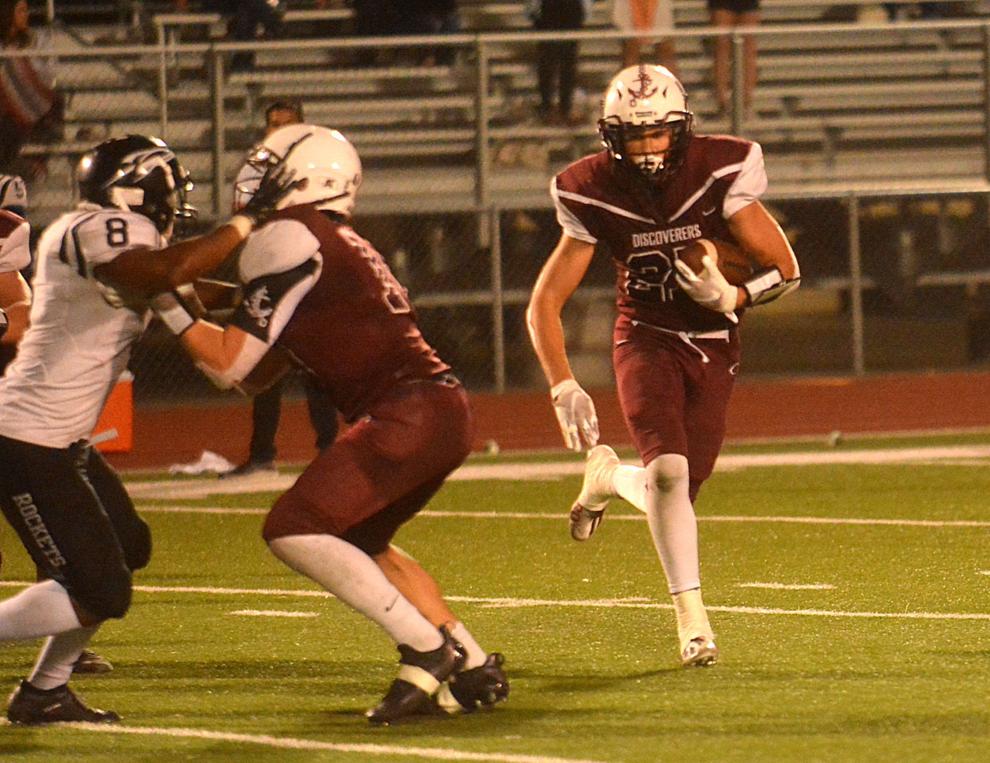 "We executed well and came out firing on all cylinders," Mickey said. "It felt good in the first half. We got the backups in and got them some reps, but we've got some things to work on."
Mickey didn't play after halftime except to hold for extra points and serve as the safety valve for the hands team. 
After the defense stopped the first Northeast drive of the second half, the offense took over on its own 2, rushed for negative-1, committed a hold and a false start and threw an incomplete pass.
That was the story of the second half. Columbus had its punt blocked with 4:46 left in the third, Northeast scored on a 59-yard touchdown run, CHS answered with Braylon VanCura's 2-yard score but two more Rocket touchdowns were scored in the final three minutes. One of those came after a Discoverer fumble in the Columbus red zone.
"You want to see the younger kids come in and succeed and play hard and they had a tough time tonight," Williams said. "We're going to get those guys in the film room on Monday morning and we're going to help them out, and then they get to play a JV game later in the day. They get a chance to get out and get right back at it."
Mickey was a perfect 12 for 12 with 178 yards throwing and the three touchdowns. Liam Blaser rushed 16 times for 108 yards and the one score. Rylee Iburg caught seven passes for 126 yards. Hausmann had four for 41 and two scores.
"We're getting better every day," Mickey said. "That's the goal: get better one day at a time."