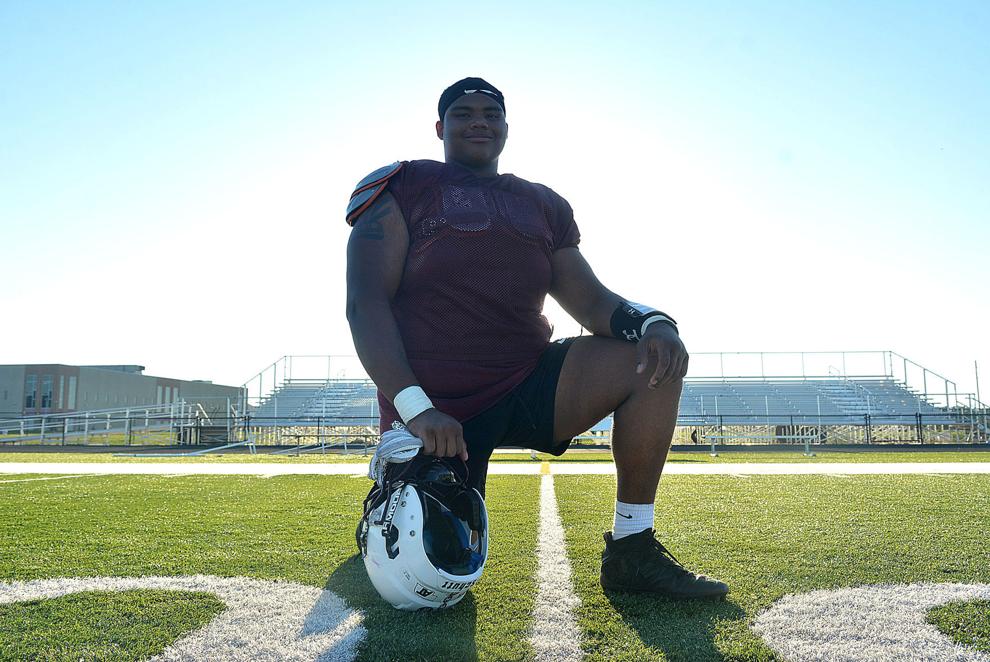 Last week at Norfolk was a game tailormade for a guy like Santos Gonzalez.
Columbus High's right tackle, Gonzalez was part of an offensive line that set the terms of engagement all night long. The front five led the offense on four extended scoring drives that chewed up yards and clock from start to finish.
Gonzalez had more than 50 snaps to deal out punishment and make his presence felt to a Panther defense that no doubt knows his name and number by now.
Thursday will mark a year since he was made a starter up front at Lincoln North Star. Admittedly, he went out there anxious and scared - anxious for the responsibility put on his shoulders as a starter and somewhat concerned for the left knee that had once nearly cost him a football career.
He may never be completely free of the uncertainty that comes with two surgeries and two years away from the game. But as he has shown ever since walking out onto the field for the first time, Gonzalez has found a way to use that uncertainty to his advantage.
If there's anyone on the roster who never takes a play or a rep off, who's relentless, who goes to the whistle, it's Santos Gonzalez.
"It's hard to complain when you've got a guy like that who's had to go through the surgeries he's had to go through. Then, not being able to play for two years, it's hard to complain if you're anybody else out there," coach Craig Williams said. "He works hard in the weight room. When he's out here, he's not the fastest guy in the world, but he's always running and going as fast as he can.
"He's somebody you can get behind, and you know you can trust him out there to give everything he's got."
He can't remember the play or the exact circumstances, but Gonzalez suffered a knee injury in a Columbus Area Youth Football Organization (CAYFO) game when he was in the fifth grade. He tore his meniscus and required surgery. However, there was still something wrong internally; it wasn't healing properly. For a kid with a high pain tolerance, he simply endured. Although his mom, Tiffany Middleton, noticed him limping around all the time, Gonzalez said he was fine.
Eventually he had it checked out in Columbus, was told the situation was dire and referred to a specialist. When he had that consultation, Gonzalez found out he'd need complete knee replacement from a cadaver - MCL, ACL, patella, cartilage, the whole works.
That put him on a waiting list for more than a year between sixth and eighth grade. When his time finally arrived, he went through a nine-hour surgery.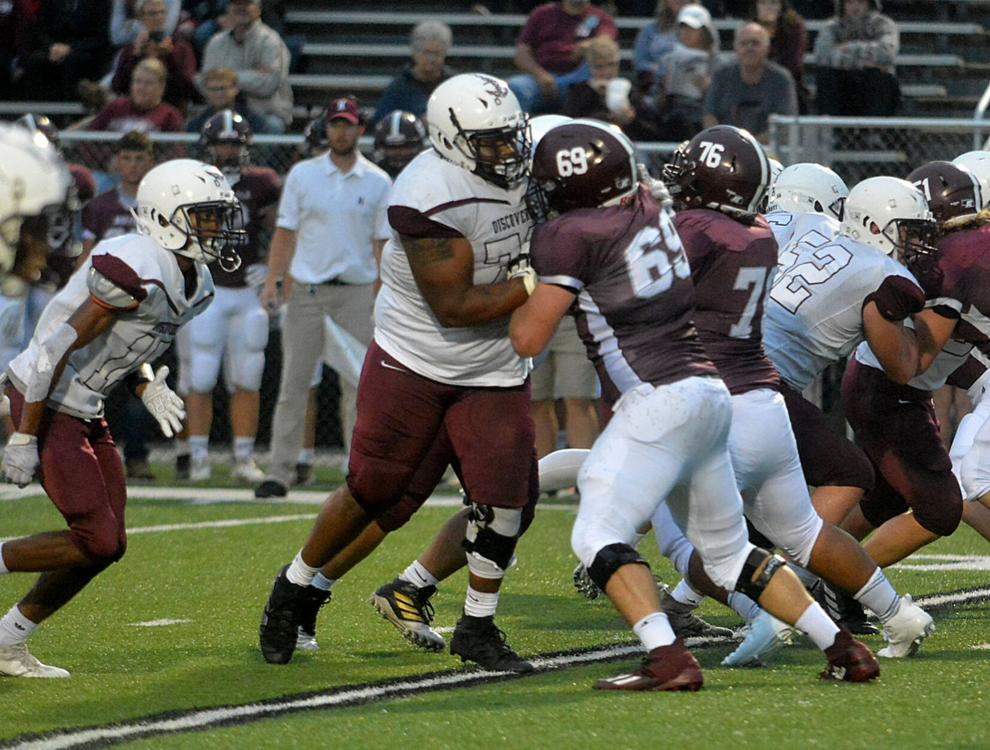 Not long after, though he had a brand new knee, the message was: no more sports; his leg simply wouldn't be able to handle anything like football. The doctor suggested swimming. That would have made Gonzalez laugh if he had any other emotion but complete disbelief at the time. Tackles don't just take the pads off and get in the pool.
"I was sad, I cried, I really did," he said. "It was very hard seeing other friends and teammates play sports, but I just had to get over it."
From that moment on, he couldn't even stand to be around football whether it was in person or on TV. Although his friends were still playing, he stayed away from the field and tried to steer the conversation another direction when football entered the discussion.
After school, to at least stay active, he went to the YMCA to work out with weights and spent some afternoons running at Lake North. He didn't know it at the time but Gonzalez was rebuilding his body back to football form. After a few years of training, he went to one of his monthly checkups and found out the good news - he was cleared to play.
"I cried again. I was just very happy I was able to play and put the pads back on," Gonzalez said. "It was just lucky I guess. I was trying to stay strong for myself."
Gonzalez returned to the locker room, the practice field and the gridiron his sophomore year and has never looked back.
By the third game of the year, he was moved into a starting spot.
"I was shocked they put me in. It was fun, but I was scared the whole game," Gonzalez said. "My knee and being out there for the first time gave me a lot to worry about."
As the only leftover from last year's front five, Gonzalez went from unassuming rookie to veteran leader in one offseason. He requires as much training on technique as his new line mates because he's still so raw, but his presence alone gives the offensive line, and the team as a whole something to rally around.
Gonzalez and the Discoverers are back at Pawnee Park for the first time this year on Thursday to face the same Lincoln North Star team that Gonzalez made his first start against. North Star gave Columbus its first loss last season in a game the Discoverers felt like they gave away. 
That's bad news for the defensive end opposite Gonzalez. More confident than he was in that game and motivated for payback, it seems there's more punishment on the way for anyone who gets in his way.
"For somebody to be able to start his first year back after two years away and two surgeries, it just doesn't happen. To come in and start for the last seven games of the season, it's a story you can't make up," Williams said. "It's inspiring to see him out here, and he's just such a good young man; fun to talk to, fun to be around. You're always pulling for a guy like that."