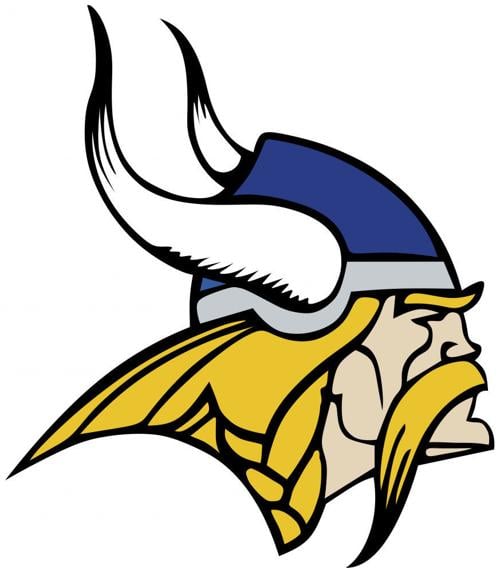 Lakeview missed a crucial field goal late in the fourth quarter on Friday at Wayne for the second year in a row and couldn't find any rhythm on offense during a 14-11 loss to the Blue Devils.
The Vikings managed just 119 yards of offense, just 44 on the ground, and dropped to 1-2 with the loss - a second straight heartbreaker at Wayne following a double overtime loss to the Blue Devils last season.
Mike Leatherdale, a 6-3, 300-pound offensive guard and defensive nose tackle, dictated much of the action up front when Lakeview had the ball. Leatherdale had just six stops but clogged up the middle enough to hold the Viking's most frequent ball carrier, Austen Smith, to 19 yards on 18 carries. With a long of eight figured in, that means Smith managed just 11 yards on 17 of those touches.
Lakeview didn't have any one nearly as dominant but was nearly as good on defense, holding Wayne to 255 yards, 199 on the ground. Just over one-third of that total came on four carries. The Vikings held the Blue Devils to just 3.3 yards on 40 other attempts.
The defensive battle that was on display at Bob Cunningham Filed in Wayne included safeties by both teams, two fumbles and two interceptions.
As herky jerky as it was for Lakeview to find any kind of offense, the Vikings had a chance to tie it on a 30-yard field goal with 35 seconds remaining but missed it wide left.
Lakeview had a 23-yard field goal at the end of regulation in 2019 but were pushed into two extra periods and lost on a two-point conversion that came up short.
"Gosh, we're playing hard. It just stinks. The effort is there, it just stinks when you're not rewarded; it's tough on the kids mentally," Viking coach Kurt Frenzen said. "We just need to regroup, circle the wagons and get ready for a 3-0 Lincoln Christian team."
Wayne opened the scoring with a quarterback sack in the Lakeview end zone to begin the second quarter. The Vikings attempted to catch the Blue Devils off guard on a throw out of the end zone but paid for the gamble with a 2-0 deficit.
Lakeview recovered a fumble inside the Blue Devil 5 later in the period and took a 6-2 lead following a Smith 2-yard run and a missed extra point.
Wayne then capitalized on a drive with a 20-yard rushing touchdown just 30 seconds before half. Lakeview answered with a hitch-and-pitch then a slant to get into position for a 37-yard field goal and a 9-8 halftime lead.
Wayne came out in the second half with a power set and used that formation to drive the field for a Reid Korth 20-yard touchdown run and a 14-9 lead following a failed conversion.
"They came out in a fullhouse backfield and ran it right at us the first drive of the second half," Frenzen said. "We battled and scraped and scrapped with them, and clawed. We just couldn't get off the field on third-and-short.
Quarterback Kolby Blaser, also the Viking punter, averaged 42.2 yards per kick on four attempts but had none bigger than a punt inside the Wayne 5 after a Lakeview drive stopped at the Blue Devil 35 with under six minutes left in the game.
That led to Adam Van Cleave's tackle for a safety and the Vikings suddenly within three.
Lakeivew had the ball back once more but again came up short on third down and was forced to kick - this time missing from the Wayne 20.
The Blue Devils had 16 first downs to nine for the Vikings and won the time of possession battle 35:08-12:52.
"Offensively, we did not play very well. We've got to clean some things up assignmentwise, but also just overall getting on the same page a little bit," Frenzen said. "We didn't have our best outing on offense, but our defense, I thought, played pretty good. They played hard. Our kids were on the field tonight quite a bit on defense and they played their hearts out."
Get in the game with our Prep Sports Newsletter
Sent weekly directly to your inbox!