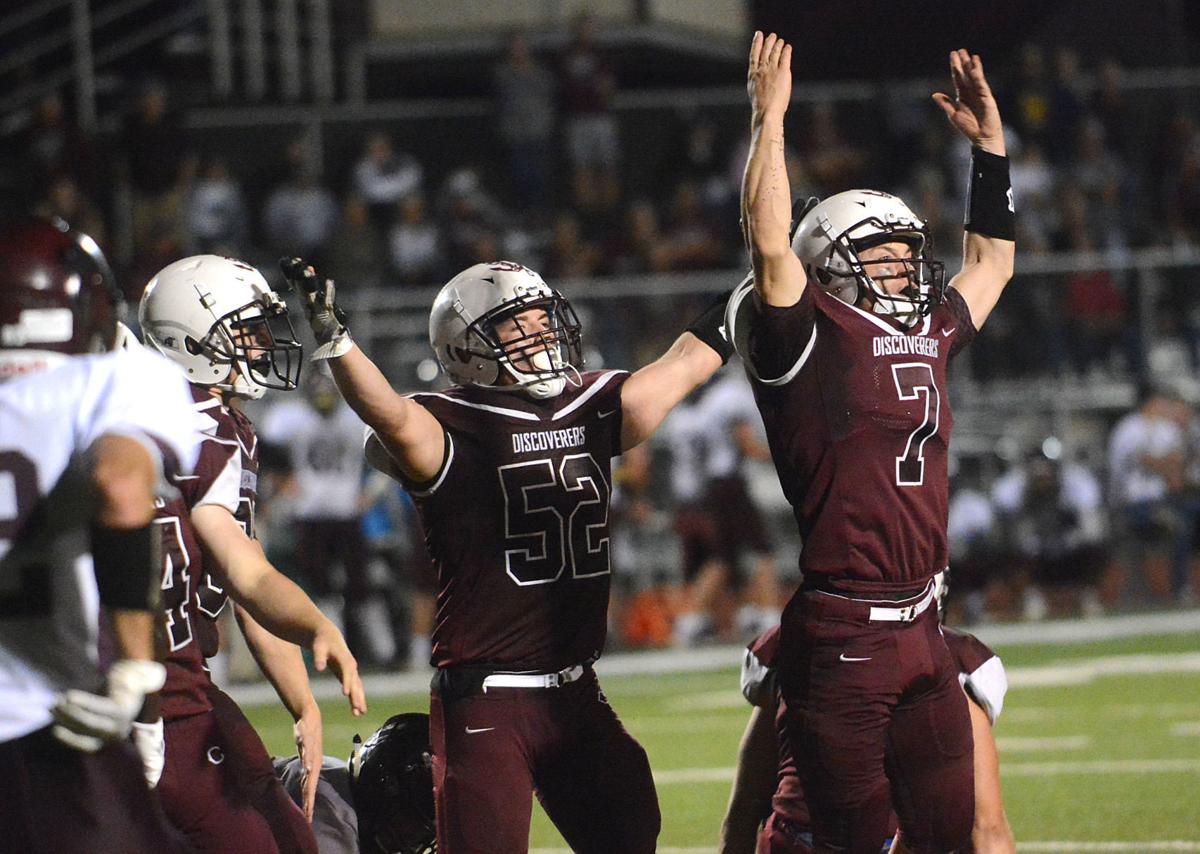 The NSAA laid out Friday night opponents for area teams on Wednesday when football schedules were released for the new two-year district format.
City teams Columbus High, Lakeview and Scotus mostly maintained traditional opponents though the biggest news might have been Fremont being left off the Columbus schedule.
The NSAA handed out district assignments in late December. Schools then submitted a list of desirable non-district opponents the NSAA considered.
Columbus is in a much more balanced district than the previous two years when the Discoverers moved up from Class B and weren't allotted any power points in the district calculations. Three other schools were in the same situation.
CHS still faces some tough opponents, but will almost certainly not have four ranked foes in its district as it has had the last two years.
Columbus opens 2020 with two home games and new opponents such as Lincoln North Star and Lincoln Northeast.
Lakeview will see state runner-up Pierce, as it had the last two years. Scotus begins 2020 and 2021 with the 2019 C-1 state champion, Wahoo.
"I'm really happy with the way it came out," Scotus coach Tyler Linder said. "The first thing you read when you pull it up is you read Wahoo. They're defending state champs, and what better week to play them than Week 1.
"I'd rather play a returning state champ Week 1 instead of Week 7 or 8. To be honest with you, that gives us a little bit of sense of urgency in our prep work and everything we do this summer."
Scotus played Wahoo twice last year as members of the same district. The Warriors blasted the Shamrocks in Week 9 then two weeks later in the playoff quarterfinals.
Also in that district was Wahoo Neumann, Lakeview and Raymond Central. Scotus and Lakeview, as reported by the Telegram in December, remain in the same district along with North Bend, Schuyler and West-Point Beemer.
You have free articles remaining.
Scotus' non-district schedule, in addition to Wahoo, includes Omaha Concordia, David City Aquinas and Battle Creek. Aquinas is a traditional foe while Battle Creek has also been a regular opponent at different times in program history.
Lakeview's out of district slate starts with Boys Town and is followed by Pierce, Wayne and Lincoln Christian.
"Once again, I feel like we have a pretty tough schedule," coach Kurt Frenzen said. "We get to start the year off with Boys Town, which is always a tough draw because there's always some unknowns. Then we get the state runner-up from last year right out of the gate. The first three teams are teams that are really going to challenge us. We're going to be able to tell a lot about ourselves early in the season, which is a good thing."
Lakeview's district was tough enough last year with playoff teams Scotus, Neumann and Wahoo, but it also included, as Frenzen said, Pierce and state semifinalist Wayne. Altogether, the Vikings played three of the four teams that made up the Class C-1 final four.
Lakeview struggled against that group but was also fighting an uphill battle against a non-district schedule that included three teams (Boone Central, Pierce, Wayne) all in the same district. Since only one of the three can win the district, that meant a decreased chance at high power-point wins.
That isn't the case this time. Pierce and Wayne remain in the same district, but Boys Town and Lincoln Christian are separated.
"The teams I put down are the ones I feel like are going to compete in their district," Frenzen said. "I try to get those that are first, second and third. Anything lower than that, win or lose, those teams can hurt you."
Columbus will start the next two years with Omaha Central, Norfolk, Lincoln North Star and Lincoln Northeast before the district schedule then close with North Platte.
"It's really close to what we asked for. My first reaction was that Omaha Central is a little bit of a surprise, and we didn't get Fremont," coach Craig Williams said. "We're a little disappointed we don't get Fremont.
Columbus and North Star have never faced off on the football field. Northeast is a traditional opponent from years back.
"The only one we didn't request was Omaha Central," Williams said. "That's an interesting game because you're talking about the biggest Class A school in the state against the smallest Class A school in the state."