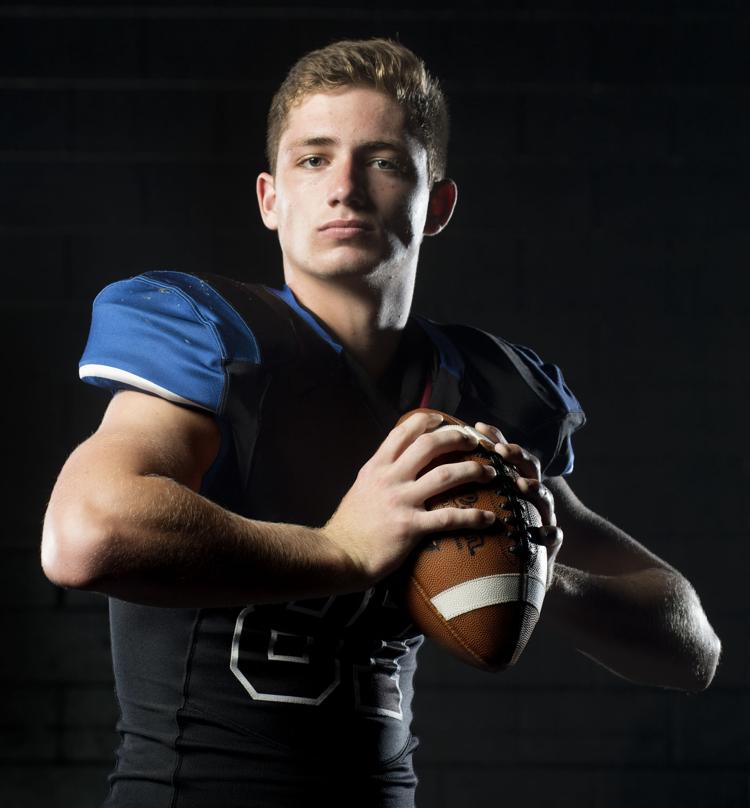 Will Swanson's routine last winter was work out every day, then eat a lot afterward.
"I wanted to put on a lot of weight and get a lot stronger," said the Papillion-La Vista South tight end.
A funny thing happened on his way to adding 35 pounds to his 6-foot-5 frame. Swanson got a lot faster as well.
In late May, he ran the 40-yard dash in 4.71 seconds at a camp on the campus of Lindenwood University in St. Charles, Missouri. That instantly turned him from an NAIA- or NCAA Division II-level recruit to Division I as Wyoming, South Dakota State, North Dakota State, Missouri State, Southeast Missouri State and Kent State all offered scholarships.
A few days later at Kansas State's camp, Swanson proved the Lindenwood 40 time wasn't a fluke. His :4.68 time instantly earned a scholarship offer from the Wildcats which Swanson eventually accepted.
You have free articles remaining.
"It was overwhelming," said Swanson, who increased his bench press to 295 pounds and his squat to 405 during the off-season. "My plan was to go to Lindenwood and hopefully put myself on the map. But it blew up more than I could ever imagine. It all happened pretty quickly."
Swanson does not have gaudy receiving statistics — just nine catches all last season. Swanson is just fine with that as he sees his role, even this coming season, as more of a blocking tight end who can clear out interference on the edge to break big plays in the running game.
"I like to run and catch passes just like any other receiver, but my main job this season will be to help in the run game," said Swanson, who will occasionally line up in the backfield as an H-back and be a lead blocker. "Being a good teammate and helping my friends to be better football players means as much as catching passes."
Titans head coach Tim Clemenger sees Swanson being used in a variety of ways this season.
"Will's certainly someone we're going to look to as a primary receiver, but he helps us diversify what we do on offense by being as versatile as he is," Clemenger said. "The best thing about him is he has no problem getting his nose dirty. He gets after people and doesn't back down to anyone."