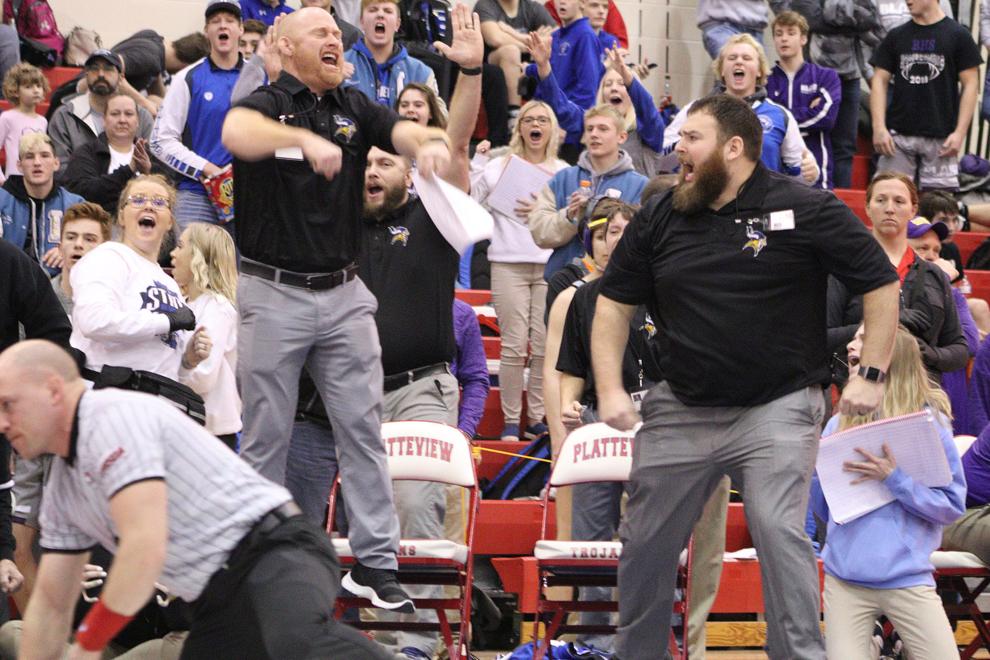 Wrestling enters a new era this winter when the NSAA officially recognizes girls wrestling as a sport.
Lakeview became the first Columbus school to add girls wrestling to the athletic department when the school board voted for approval on Monday. Bowling was also part of the discussion and was approved as well.
Bowling became official at the spring NSAA meeting in 2020. Girls wrestling fell short by one vote in 2019 then was declared an emerging sport last year when it came up short again. The NSAA Board of Directors approved sanctioning in its May meeting this past spring by a vote of 8-0.
Lakeview hasn't yet had consistent interest among the high school population but expects that to change now that the NSAA is on board. The Vikings also have several younger girls involved in the kids program.
"I'm excited about the opportunity to offer a couple more sports and a couple more chances for our kids to participate," Lakeview Activities and Athletic Director Jake Shadley said. "I think they both will, likely, start out slow and grow as we move forward. Wrestling, specifically, in the past we've had six or seven girls in junior high [that were interested]. ...I don't know what we'll have for numbers next year, but we'll get the ball rolling down the road, hope to have a big program and be competitive."
Girls have been more regularly competing on the mat against other girls, and often against boys, for the better part of a decade but have only recently been able to take part in a state tournament. The Nebraska Scholastic Wrestling Coaches Association (NSWCA) held a girls state meet in York each of the past two years. Thirty-seven schools and 115 girls were a part of the first tournament. Those numbers increased to 64 teams and 178 participants this past February.
Locally, Schuyler has had the best response of its female population. Two Warriors won girls NSWCA titles in 2020 and Schuyler was the team runner-up both years.
On a per-capita measurement, the National Federation of State High School Associations lists girls wrestling as the fastest growing sport in America. States around Nebraska, including Colorado, Kansas, Missouri, Iowa and South Dakota have girls wrestling. Minnesota recently joined that group. Across the country, more than half of the states have sanctioned girls wrestling.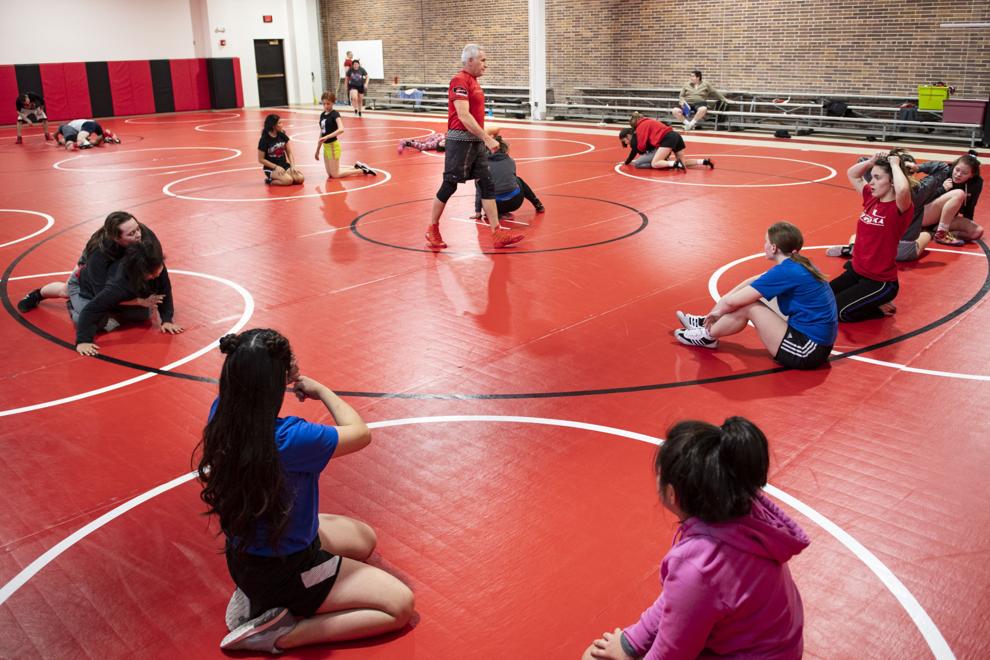 Columbus High AD Tim Kwapnioski will study the situation this fall at CHS and conduct meetings to determine interest in the Discoverer student body. Girls can wrestle at CHS, but as of right now there isn't a girls program in place. That's the same situation as at Scotus Central Catholic where a standalone girls program would also require proposal then approval from the school board and the priests at the three Columbus parishes.
Columbus High already has a bowling program. Both the boys and the girls qualified for state this past winter. Madison Henderson became the first-ever girls champion in Nebraska history.
"Going into the meeting, I was optimistic about both of those passing and getting approval," Shadley said. "They're aren't a lot of other opportunities for girls that time of year, you've got basketball, but that's about it. There isn't a lot of crossover there, so you're not taking away athletes from one or the other. Bowling is kind of unique. Many of the bowlers aren't participating in other things. Our board is very supportive of activities and athletics, and I was hopeful wrestling would have the approval. Bowling, I wasn't quite sure how that would go, but I was pretty optimistic."
Proposals are made before the board for the programs at one meeting before coming to a vote in another. Lakeview has had a co-op with the city bowling team when bowling wasn't a sanctioned sport. But when the NSAA changed that and Columbus High started its own program, Lakeview bowlers were left without a team.
Where the team will practice and who will lead the team as the first coach are all details that Shadley is beginning to investigate. The school sent out a survey to its students to gauge interest in both programs earlier this summer and received positive feedback. Of course, that doesn't necessarily translate into participation, but at least initially the numbers were there.
"I think we'll be able to field both a boys and girls (bowling) team; that's my hope any way," Shadley said. "As far as a unified team, we'll have to see how that goes and get our special ed director involved in that."
Wrestling anticipates between two and six girls to join the varsity squad and practice at the same time as the boys under the same coaching staff. Lakeview may hire an additional assistant coach, but for the meantime, Bargen will head both programs.
Should the program experience tremendous growth and require its own coach and training times, those are all issues Shadley would enthusiastically tackle.
"The first year, it could be zero or 1; it could be 15. When school starts, we'll be out there recruiting the student body," Shadley said. "...As it grows it would certainly be prudent to have a girls coach if we have 10 to 15 wrestlers. As far as practice, we're going to play that by ear, too. If it gets to be too many bodies for the facility, we'll have to separate that out. For this year we're hoping we can have them all there at the same time. 
"But if we do have a huge number of girls that want to go out, that would be a great problem to have; we'll figure it out."