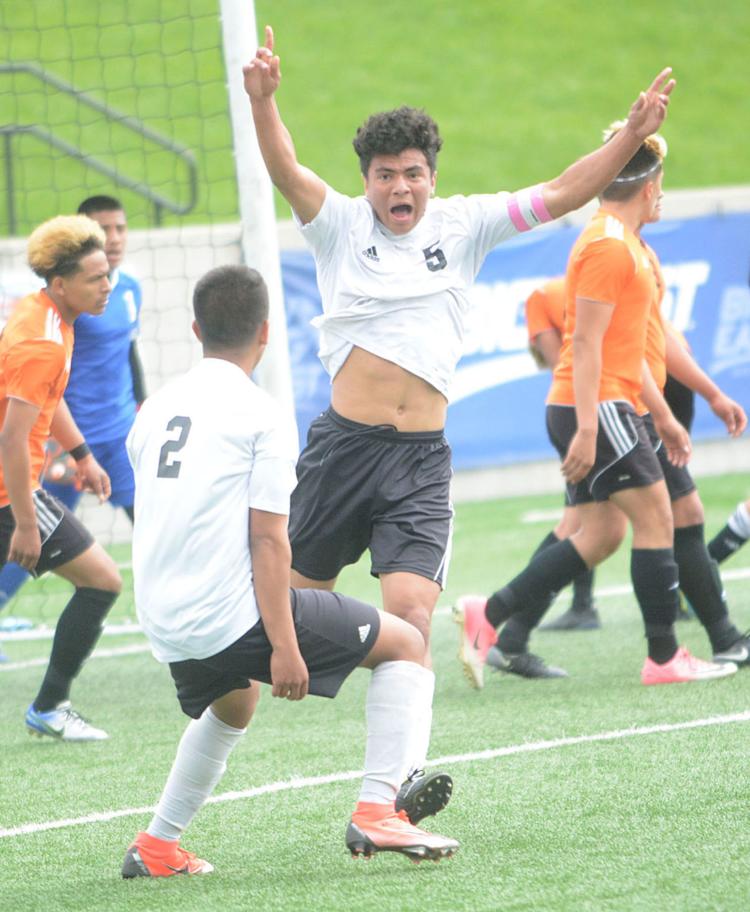 The Nebraska Schools Activities Association either made a high school spring sports season more or less likely, depending on your perspective, with an announcement on Wednesday.
In an email sent out by the NSAA, and in an update posted to the NSAA website, the governing body of Nebraska high school sports extended its current suspension to May 1.
The NSAA initially shut down spring practices and activities up to March 30 with an announcement on March 16. Nebraska Governor Pete Ricketts then came out with a suggested public gathering limit of no more than 10 people in a press conference later that afternoon.
Schools were either in the midst of a shutdown at that point or were closing. And though most schools have shuttered through April, and some districts have completely closed for the school year, the NSAA stuck with its original March 30 restart date, until Wednesday.
For pessimists, it's just another sign that high school seniors across Nebraska have had their sports careers abruptly ended. But for coaches and athletes, Wednesday seemed to signal that hope remains.
"We didn't want to hear this news but knew this was eventually coming; the way schools were being closed," Columbus High boys track coach Scott Bethune said. "The glimmer of hope is that there still may be a season after May 1, unless schools close for good. It would be a short season, but something is better than nothing; especially for our senior athletes."
The NSAA didn't give any indication of how schedules would be constructed. Nor was there any indication of how long of a preparation period there would be before competition.
For each of the spring sports, girls tennis, boys golf, track, soccer and baseball, the season is either in its last week or approaching district competitions by May 1.
District tournaments for baseball were set for May 8-9 and 11-12 with state May 16-18, 19-21. Class A district soccer was to be held on May 2. Class B subdistrict is scheduled for May 4-7 and the district final May 9. State is set for May 13-16 and May 18-19.
District track is May 13-14 and state May 22-23. Girls state tennis is May 21-22.
The latest championship on the schedule is boys golf, with district tournaments May 18-19 and state tournaments May 27-28.
"When you see that schools are closed until the 30th, you know they're going to do the same thing with sports. Closing through the 1st, it gives you hope, especially for a sport like golf, that you can get together and you can have an invite or two or districts then state," Scotus boys golf coach Tyler Swanson said. "I think there is some time in there to throw your team together. It would be a makeshift season, but I think guys would rather go out there and do that than not have a season at all."
Columbus girls coach Dave Licari was on his way back from a trip to North Platte when he heard the news.
"OK, yeah, it got pushed back, but it hasn't been canceled. If they haven't canceled it yet, kind of like school, there's still a chance," he said. "If they let us come back, and all the state events stay at what they're scheduled at, I think we could have a week of practice; worst-case scenario, have a dual. You could have at least one invite a week and conceivably get 15 matches in the week before state."
State tennis is somewhat less complicated to organize since every member of a team's top six makes the tournament bracket into a singles or doubles competition. Seeding would be the question.
Track and golf are similar in a sense that there are district meets to determine the state field. There would be little time to prepare, and performances would be likely be well below normal standards, but it could be done.
Baseball and soccer are much more difficult when wildcard standings that determine entry into either state, in Class A, or the district finals, in Class B, have to be calculated. There simply wouldn't be enough matches to have an accurate accounting of a team's quality.
All of that consideration may be a moot point if the NSAA cancels the season a week or two from now. But for those involved, they'll be as flexible as possible with scheduling to make it happen.
"I'm holding out hope we'll still get a few games," Lakeview boys soccer coach Joe Madden said. "Coaches have been sending around ideas. I'm not sure how they'd do a state tournament unless we all kind of went into a however-many-team-tournament and pool play then straight into it if we are able to practice in May. That would probably be best-case scenario."
If you're a coach or an athlete, regardless of how others feel, Wednesday was perhaps a boost.
"Well, at least it does not end it as of now," Columbus High boys soccer coach John Arlt said. "So, maybe a sliver of hope."
Get in the game with our Prep Sports Newsletter
Sent weekly directly to your inbox!