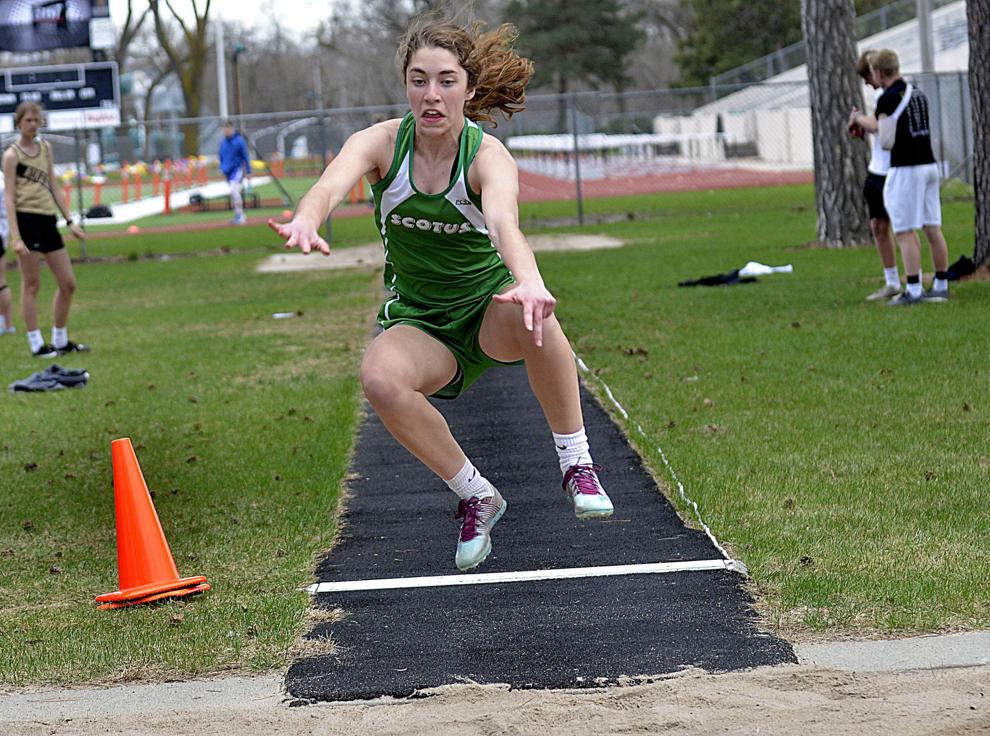 Scotus senior Clarissa Kosch won four medals for the second time this season and the Shamrock girls came away with a runner-up finish on Tuesday in Wayne. 
Kosch won three individual medals and one on a relay in March at the Wayne State meet, won three last week at Pawnee Park in the Puetz Memorial and earned hardware four times in individual events on Tuesday. She didn't come away with any gold medals but took home a silver, two bronze medals and one fifth-place finish.
Seniors Anna Ehlers and Olivia Fehringer had two Scotus wins. The Shamrocks won a total of 23 medals and won multiple medals in five events. Scotus had its best results in distance events and in the throwing ring.
The Scotus boys medaled in five events and found most of their success in distance events as well. The Shamrock boys were seventh out of seven with 26 points. Pierce took the boys team trophy with 134 points. The girls had 124 and were 11 back of Boone Central.
"After three meets the coaching staff, and especially the younger athletes, are getting a better idea of what events are going to fit them. We're still looking for quite a few second and third entries, and the relays are still a work in progress," girls coach Janet Tooley said. "So far, our jump and throws crew have had two or three solid competitions in each of those events and scored a solid number of points."
Kosch is part of the jumping crew. She was second in the long jump and third in the triple jump on Tuesday. Her mark of 17 feet, 1 inch was three inches behind winner Kenzie Moeller of Pierce. Kosch's best mark in the triple jump at 33-5.50 was 2 and 1/2 inches behind the runner-up and just over 6 inches back of the champion. Both of her jumps were a new season best.
Kosch also ran 1 minute, 6.73 seconds in the 400, took third and crossed the line in 2:44.18 in the 800 for fourth. Those two times were her first entries into those events this season.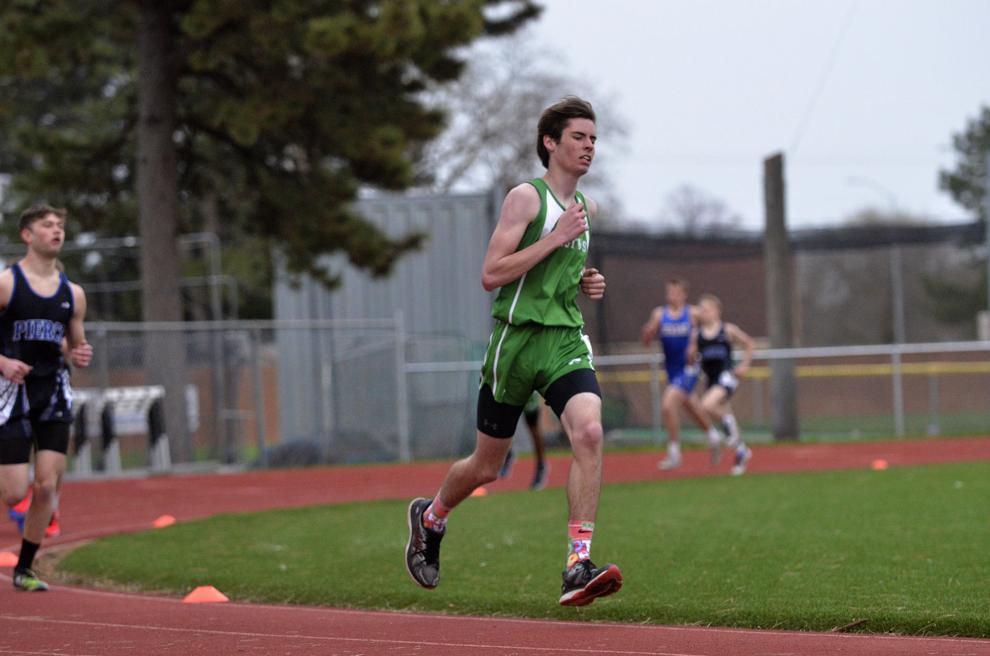 Other jumpers included Anna Ehlers winning the high jump at 5-2 and Shelby Bridger taking third in the pole vault at 7-6. Ehlers bested her top season mark by four inches.
In the throws, Haley Steffensmeier was second in the shot put and fourth in the discus while Chloe Walker was fourth in the disc and fifth in the shot.
Fehringer took gold in the 800 by just over four seconds ahead of the runner-up and was the silver medalist in the 1600. Whitney Klug joined Fehringer and Kosch in the medals in the 800 at sixth.
Emily Ferguson was third in the 3200 and had teammates Serena Swiatek, in fifth, and Lily Dohmen, in sixth, also winning medals in the event.
Junior Grace Mustard was the winner in the 100 hurdles with her fastest time of the season, took third in the 300 hurdles and fourth in the 100-meter dash.
The 3200 relay of Klug, Ferguson, Josie Sliva and Neve Pavlik were fourth, Audrey Sprunk, Ashley Hoffman, Isabel Zaruba and Ehlers were fifth in the 400 relay and Mustard, Fehringer, Hoffman and Kensey Micek were sixth in the 1600 relay.
"We have at least one quality athlete in most events but will need to develop better depth to continue to compete well as a team," Tooley said. "The girls are working hard and have already enjoyed seeing the benefits of their training. I'm anxious to see how much they can continue to improve moving forward. To compete in our very tough conference and district meets we will need more girls to step into medal positions."
For the boys, senior Michael Gasper had the top individual result when he took second in the 3200. He was also fifth in the 1600. Ben Juarez joined him in the medals in the 3200 with a fifth-place performance.
Justin Sliva was fifth in the 110 hurdles. Gasper, Juarez, Jackson Heng and Nicolas Schultz earned silver medals in the 3200 relay.
"Michael Gasper had a good meet placing in all three of his events. The boys 3200 relay has been improving every meet; this time they took 25 seconds off their season best," boys coach Joe Schoenfelder said. "Overall, everyone's times, distances and heights are improving each time out."