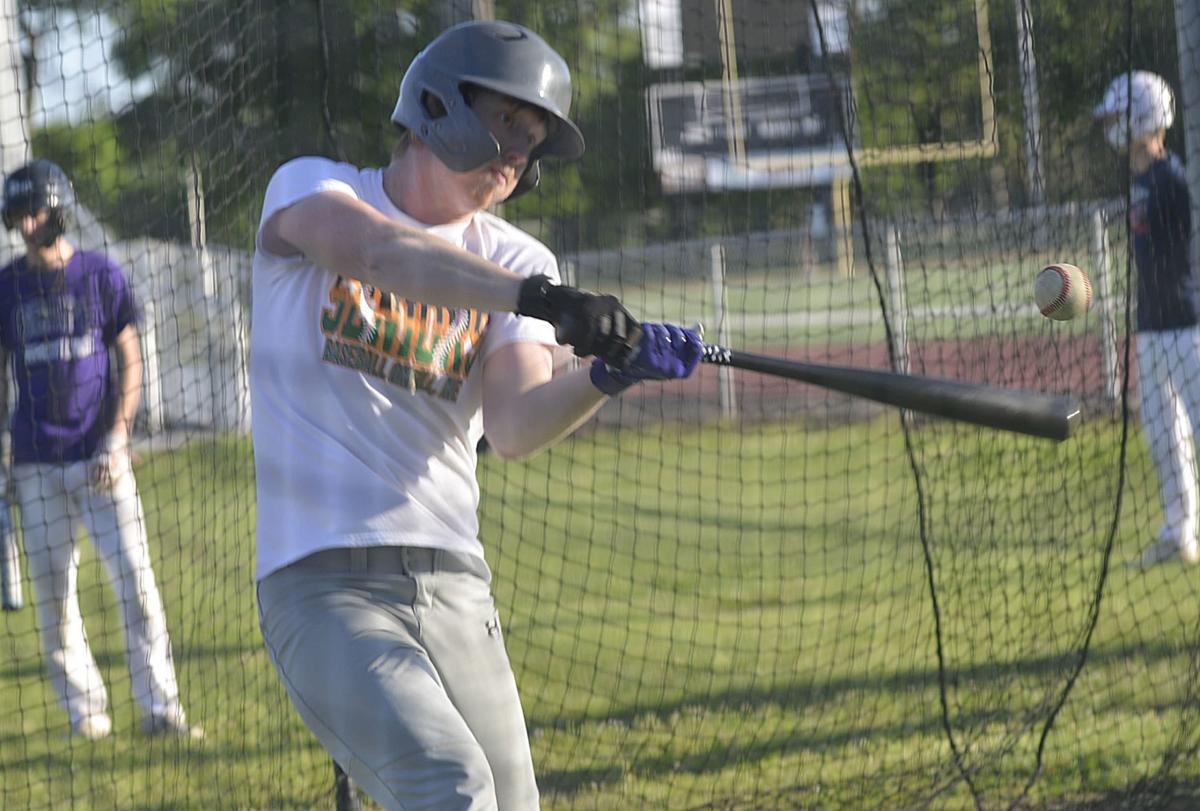 The Lakeview American Legion Bank of the Valley Seniors have some new faces out for the team this season, but are hoping that consistent talent throughout the lineup will lead to on-the-field success.
Head coach Brach Johnson said he believes that offense will be one of the many strengths of Lakeview, with consistent hitters all the way through the lineup.
But, with a shortened season and less time to get ready, the seniors have to get in mid-season form in just a few weeks.
"It feels like we're mid-season, but we haven't played yet," Johnson said. "There is a different feel to it, but now that we're back here and we're all together, we're kind of back into a routine. Already this week it's feeling more normal every day, I would say."
Like many teams throughout the state, Lakeview players and coaches didn't think they'd have any chance to play.
Just getting back on the field has added a level of appreciation for the game, especially for those who only have one more season, such as Caden Pelan and Cameron Drozd.
"We're just making the most of the opportunity," Pelan said. "We're very grateful we have a season this year and we're going to do our best to win as many games as possible."
With area and state tournaments getting canceled, Johnson said he wants to spend the 2020 season improving the players and hopes to see growth especially from the younger athletes.
He said he normally doesn't measure successes by wins and losses and that ideology rings especially true this year.
"We're going to try to compete hard, we're going to try to get better," he said. "We're going to work on our unity and coming together just like any team would. The measure of our success won't be wins and losses which it really isn't anyways. The bottom line is, what kind of success did you have? Did you improve?"
According to Johnson, hitting looks to be the strength of the team this year.
Other advantages include versatile players and a core of five returning players.
"From the top of the lineup to the bottom of the lineup we're going to be pretty solid," he said. "I think in years past we haven't been so solid top to bottom. We may not have hitters that our quite as high as the top that we've had before, but consistency coming from the lineup is going to be really good.
"The other thing is we're short on a few positions, like a catcher with experience, but we also probably have a little better pitching than we've had. We might be a little deeper pitching-wise and then we have people that can play multiple positions. From that standpoint, we might be better depth-wise in the field too with guys in the field at multiple positions."
If there is an unknown this season, it's what the chemistry will be with the mix of returning players and new faces.
Johnson said he doesn't view this as a weakness, but will have to see how it all fits together when games are actually played.
"I think we have a good core group of guys back," he said. "There are five returning players coming back. We've got two moving up from the juniors, I believe. The balance of the players, we haven't played with before. They're new players to our team.
"That's the unknown. I wouldn't say it's a weakness, but it is an unknown. That's the part we're going to have to battle through and figuring out those new players and how they fit into what we're trying to do."
While winning games is on the minds of all the players, the possibility of losing a season added an extra level of appreciation.
Drozd said he believed last year was going to be his final legion season, but noted he wanted to play again when friends from Columbus High and Scotus were planning on coming out for the team.
This season is one last chance for many of the older players to get to share the field with childhood friends.
"I'm just trying to have a lot of fun this summer," Drozd said. "We're going to try to win every game we play. But, at the same time, just having fun getting better for the younger kids preparing for next season. One last go of it for all of us that have one year left."
The older players also feel a responsibility this season to prepare the younger players for future seasons.
While this season may not have a postseason, the seniors realize this year can help shape the future of Lakeview baseball.
"Obviously the last year players, we're trying to make the most of our season, but we're also preparing these younger kids for next season so they can make a run in the future and continue to build a culture for Lakeview baseball," Pelan said.
Lakeview starts the season at 8 p.m. on June 18 at Wisner-Pilger/Howells-Dodge.
Get in the game with our Prep Sports Newsletter
Sent weekly directly to your inbox!