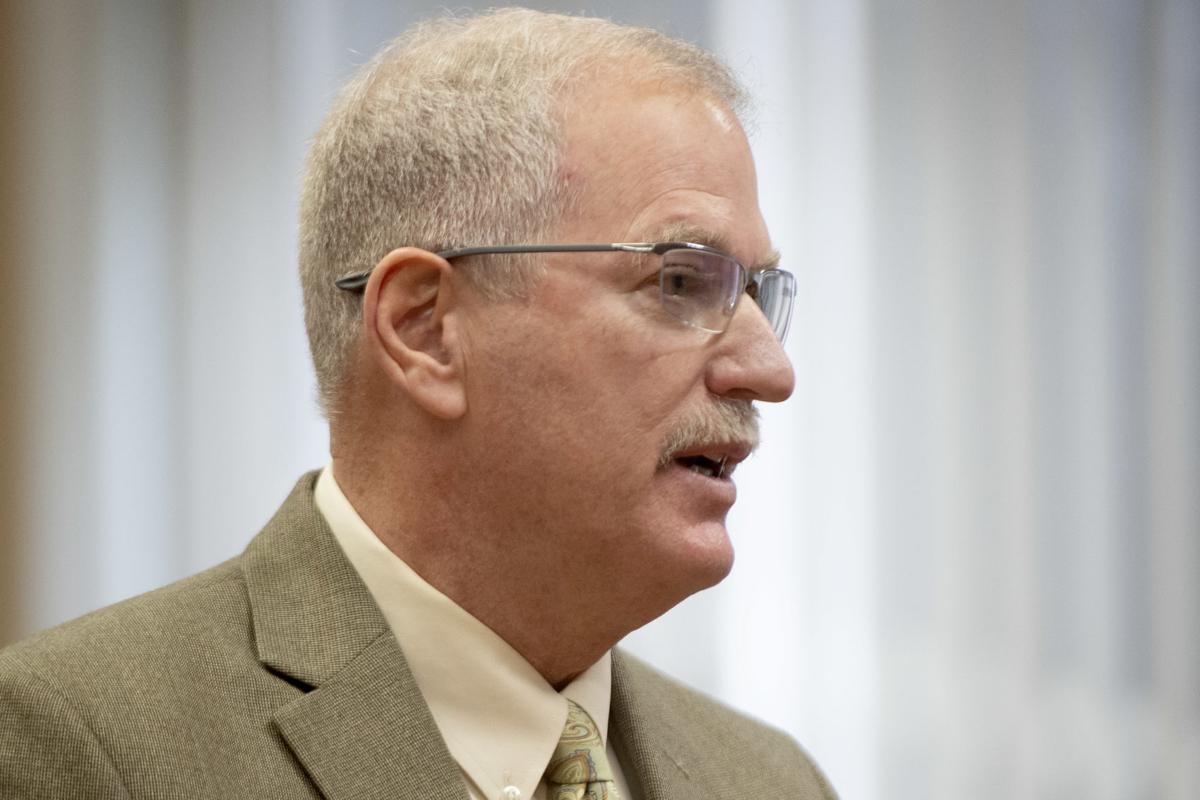 A special Nebraska School Activities Association Board of Directors Zoom meeting has been called for Monday, but NSAA executive director Jay Bellar says not to read too much into that.
While the COVID-19 pandemic continues to be a major health concern both locally and nationally, Bellar said there are currently no plans to alter the start of fall high school sports in the state. Preseason practices begin Aug. 10, although schools with Week 0 football games, like Lincoln North Star, can start football practices Wednesday.
The first contests for softball and girls golf are set for Aug. 20 with the Week 0 football games set for Aug. 21. The rest of the football teams can begin competition Aug. 27, the start date for volleyball, boys tennis and boys and girls cross country.
"It's not an emergency meeting or anything like that," Bellar said. "We just felt we needed to get some kind of unified public statement out through the board that right now we're planning to move forward with our original schedule." 
Bellar said surveys were sent out earlier in July to gauge where schools were in terms of starting fall sports on time. Almost all of the schools Class B and smaller indicated they're ready to start fall sports on time and complete a full schedule with district and state championships at the end.
Some Class A schools, however, are being a bit more cautious. Omaha Public Schools has not committed to fielding fall sports teams this fall, and a decision from OPS whether to move forward is expected Monday or Tuesday.
It appears Lincoln Public Schools is on board with the NSAA's plan. In the LPS protocol released July 21, NSAA-sanctioned sports teams within LPS can practice and compete when the COVID-19 risk dial is either in the green (low risk), yellow (moderate) or orange (high), but will be sidelined if it reaches red (severe). The risk dial is currently in the middle of the orange range.
LPS students who choose to learn remotely online can still participate in athletics/activities if they meet all other district eligibility requirements.
Bellar said among the topics to be discussed by the board Monday are possible contingency plans for Class A if some school districts opt to begin sports later, what to do if schools can't compete because of COVID-19 outbreaks, giving schools flexibility to pick up games to replace an opponent that's unable to play because of an outbreak and what the postseason might look like if things are disrupted. 
Also on the agenda is the NSAA transfer rule. Bellar said there have been inquiries from parents about whether the NSAA might relax transfer rules if a school doesn't offer fall sports and give a student-athlete the opportunity to go to another school without penalty in order to participate.
Right now, transfers must sit out 90 school days unless their family makes a complete change of address into the school district they wish to attend.
Get in the game with our Prep Sports Newsletter
Sent weekly directly to your inbox!