COLUMBUS — Scotus Central Catholic came out of the starting gate exactly how head coach Tyler Swanson wanted his team to Friday night.
Grant Shanle scored nine points in the opening quarter, Caden Pelan added six and the Shamrocks led 19-14 against Class C-1, No. 6 Lincoln Christian at Dowd Activity Center.
"I thought we came out in the first quarter and really set the tone for how we wanted to play in the game," Swanson said. "Unfortunately, we didn't continue to play with that aggression and composure the last three quarters."
Scotus scored only 21 points after the first quarter and fell 53-40 on its home court, the Shamrocks' third straight loss.
"Defensively, the last two games we played well enough to win for about 3 1/2 quarters," Swanson said. "We just have lapses throughout the game that add up here and there and good teams right now are capitalizing on our defensive miscues."
The bigger issue for Scotus has been finding consistent scoring with Telegram Super Senior Trevor Kaslon out with an ankle injury.
Shanle had nine points in the opening quarter Friday night, but only a pair of free throws after that. Pelan led the Shamrocks with 15 points, including four 3-pointers. He hit two treys in the second quarter and Scotus trailed just 28-27 at the break.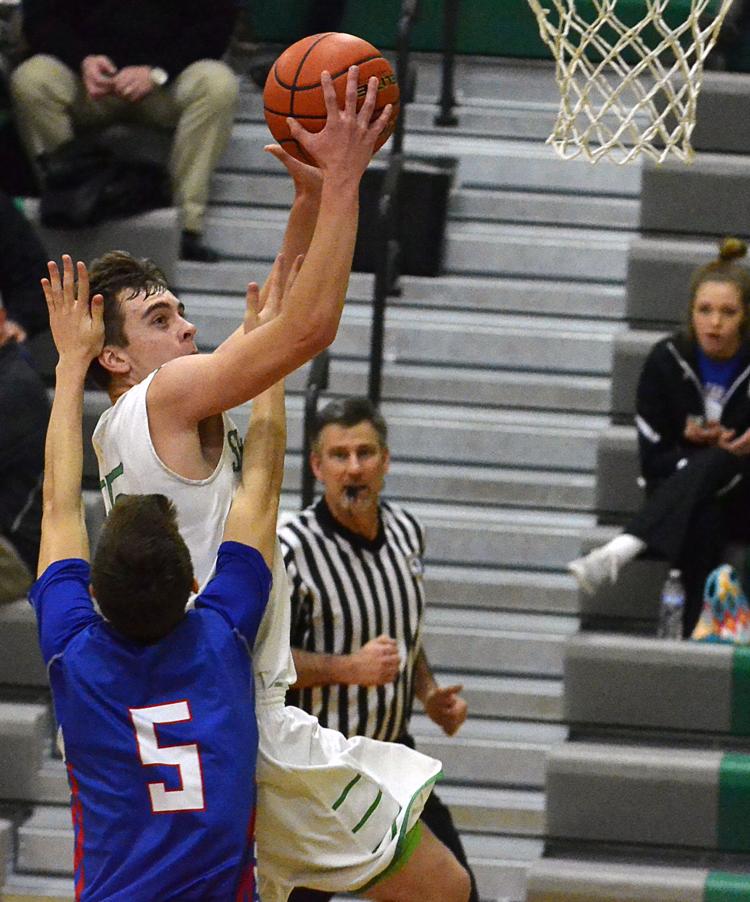 The Shamrocks (3-9) managed just 13 points in the second half, but were still in the game late.
Lincoln Christian (9-4) only scored eight points in the third quarter and took a 36-34 advantage into the final period, when the Crusaders broke through for 17 points.
Justin Bubak scored seven of his team-high 13 points for Christian in the fourth quarter and Treyson Bigler added 11 points, including seven in the second period. Josh McEwen finished with 10 points.
"Christian is a well-coached team and offensively they put a lot of pressure on us by screening, cutting and flashing to spots where we had to have perfect rotations," Swanson said. "We just did not do that well for stretches of the game."
Scotus only sent Christian to the free-throw line twice and held the Crusaders to one made 3-pointer. The Shamrocks hit five 3-pointers but only connected on 5 of 11 free-throw attempts.
Tyler Palmer chipped in six points for Scotus, which hosts C-1 ratings contender North Bend on Tuesday.
"We just have to keep looking forward one game at a time and know that our goals are still attainable," Swanson said. "Playing without Trevor has been good for us in a sense that we've had a chance to beat both conference teams we played without him on the floor. That's got to be something that we, as a team, see the bigger picture and know when he returns we are going to be a very good basketball team."