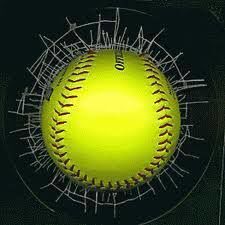 Twin River and Boone Central softball competed Saturday at the Lakeview Invite. Both teams also played a game Monday.
The Titans went 3-1 while the Cardinals posted a 2-2 record.
Twin River won the opening game of the tournament 11-9 over Logan View/Scribner-Snyder. The Titans led 11-3 entering the fifth, but LVSS scored six to make it a narrow victory.
Faith Zimmer earned the win in the circle for the Titans. She threw 4 and 2/3 innings with nine runs allowed, two earned on six hits and one walk. Twin River committed six errors.
At the plate, seven Titans recorded a hit. Kamryn Lemburg and Marcie Spitz each finished with an RBI and three runs scored. Emily Dohmen and Whitney Schmidt had one RBI each. Alyssa Dohmen and Delaney Reeg each scored twice.
West Point GACC bested Twin River in the second game 8-2 as the Bluejays scored in every inning.
Spitz started and allowed five runs, none earned, on four hits and a walk. She struck out four as Twin River committed four errors.
Alyssa Dohmen recorded the lone extra base hit with a double. Zimmer and Lemburg each singled.
Twin River blew out Boone Central in the final game of the Lakeview Invite 14-1. Clara Preister, Zimmer, Lauryn Melcher and Delaney Reeg posted multi-hit games as the team had 12 total.
Melcher drove in a pair of runs as Preister, Delaney Reeg and Lemburg each finished with one RBI. Five Titans touched home plate twice.
On Monday, Twin River posted a shutout road win over Central City 11-0. Marcie Spitz threw a one-hitter with just one walk and eight strikeouts.
The Titans had nine hits including Lemburg going 2 for 3 with a walk, RBI, three runs scored and a stolen base. Natalie Reeg went 2 for 2 with a double, home run and two RBIs. 
Twin River is 11-8 and will host a triangular Thursday against Kearney Catholic and Aquinas Catholic.
The Cardinals defeated Omaha Duchesne/Roncalli 11-2 in the first game of the Lakeview Invite.
Boone Central scored all 11 runs in the first three innings and won it in five innings. Ashtyn Hedlund and Carlie Langan doubled, and Madisyn Cunningham and Ashlyn Krohn tripled as the Cardinals finished with seven hits.
Krohn and Hedlund recorded two hits apiece. Cunningham went 1 for 3 with three runs scored. Payton Sullivan and Langan each drove in two runs.
Hedlund threw a complete game allowing two runs, one earned, on three hits and four walks.
In game two, York defeated Boone Central 17-8. It was the most runs the Cardinals have given up this season.
The Dukes scored seven in the first and five in the second and third to win the game in four innings.
Cunningham and Kalli Niemann both had two hits. Niemann had an RBI double in the first and an RBI single in the second.
Sullivan was the other Cardinal to drive in a pair as she hit an RBI double in the second.
Boone Central dropped the final game of the Lakeview Invite against Twin River 15-1.
The Cardinals only mustered one run on five hits. Shalee Grape's RBI single in the second was the only run-scoring hit of the game for Boone Central.
Twin River led 2-1 after two innings, but the Titans broke the game open with an 11-run third.
Boone Central bounced back Monday with an 11-7 win over North Bend. The Cardinals scored four in the fourth, two in the fifth and four in the sixth.
Cunningham and Jeslynn Beckman had three-hit games as they combined for three RBIs and three runs scored. Cunningham smacked a double and a triple while Hedlund, Krohn and Sullivan each doubled.
Ava Buhlmann drove in two on an inside-the-park, two-run home run in the sixth to give the Cardinals a 10-5 lead. Krohn led the team with three RBIs. Hedlund and Cunningham each drove in two.
Boone Central's record was 6-10 heading into Tuesday's triangular against Pierce and Wayne.