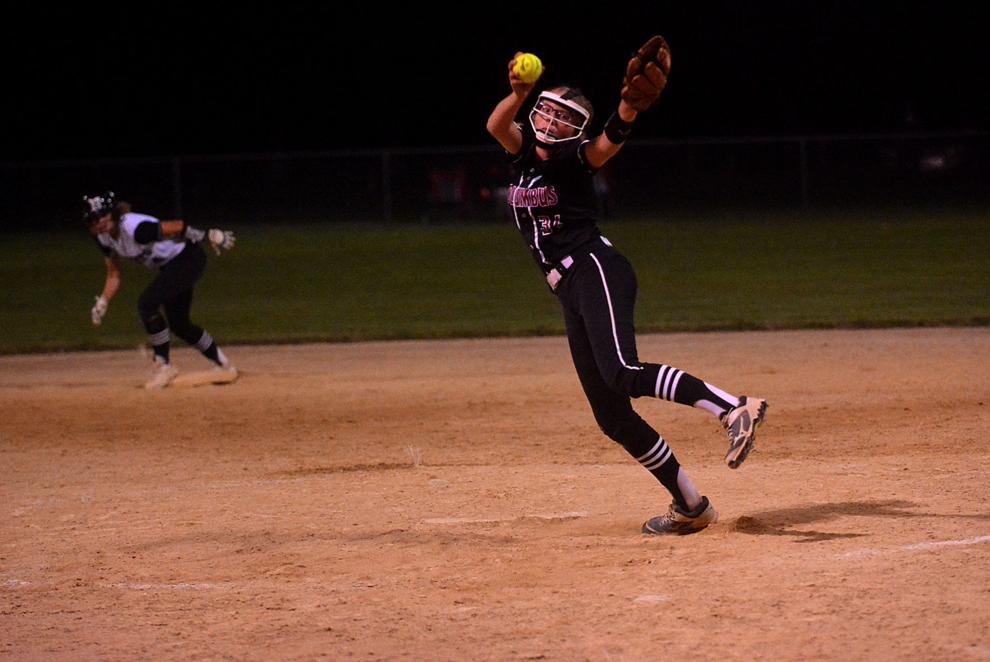 Rylee Renner and Emma Riedmiller picked up wins, Tayler Braun kept her hitting streak alive and Columbus High softball won for the third time in a row on Thursday when CHS swept Kearney 2-1 and 6-4 at Bradshaw Park.
Renner improved to 7-2 on the year while Riedmiller picked up her first win of a season that now includes an 11-9 record. CHS is 7-3 in its last 10 and has passed the combined win total for the program in the first two years under head coach Kelsey Newman.
The Discoverers have also already matched their 11-win total from 2018 and Braun has had a hit in all 20 games.
Kearney eliminated Columbus from the postseason a year ago in an 8-0 district loss. This time around, Renner held Kearney to just two hits in game one and Jordyn Trotta tripled in Erin Smith in the fifth inning for the eventual game-winning run.
In game two, CHS fell behind 3-2 after a three-run third by the Bearcats. The Discoverers answered with three of their own in the fourth then ended the game with the tying runs on base and an excellent defensive play from Smith in the outfield.
While this many wins at this point of the season might be new territory for almost everyone on the roster, Newman said the success is a result of concentrating on the here and now.
"Today we talked about, approaching seven games on the weekend, that we were just going to focus on today and today only. We take it day by day," Newman said. "Yeah, we've got a lot of things to look forward to on the back half of the season, but we've got to focus on every day; what we can do every day to control our game."
CHS took the early lead in the opener when Braun doubled, advanced on an error then scored on Danica Taylor's sac fly to center field. The lineup failed to generate another hit until Trotta's triple in the fifth.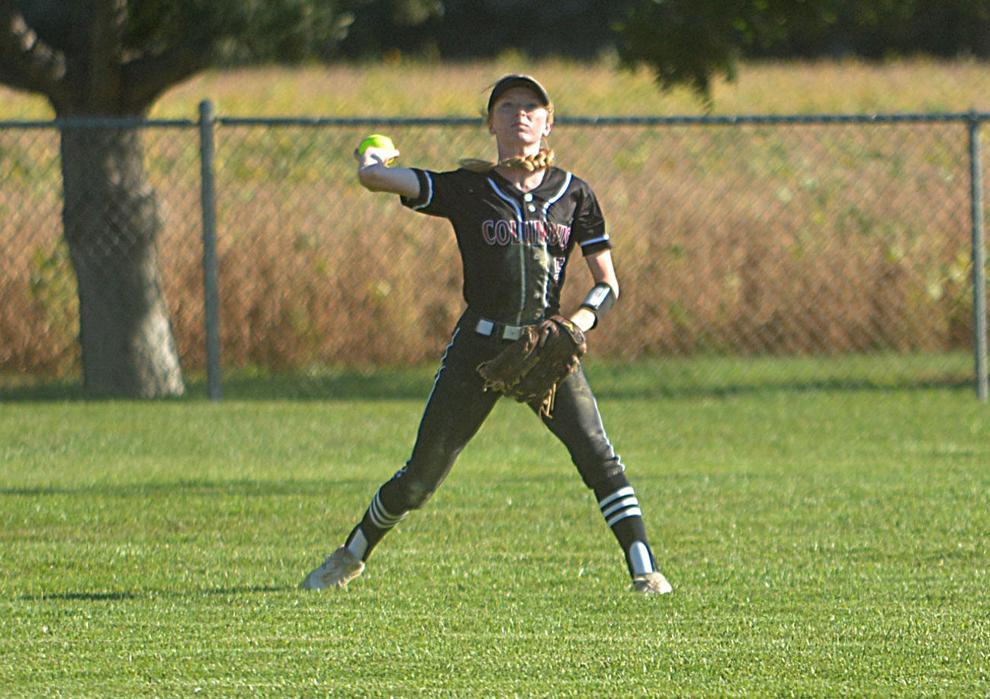 But while the offense was struggling, Renner was not. She retired the first seven she faced until a single in the third. A passed ball then an error at third tied it up. She only gave up a hit, hit a batter and walked one the rest of the way.
A two-out error in the seventh put the tying run at first but Renner worked out of it with a ground ball to second.
Braun singled and scored on an error in the first inning of game two, Renner doubled and came in on Hannah Renner's double in the second and Addi Kudron singled and scored on a fielder's choice in the third.
Kearney took the lead in the top of the third on three runs with two singles and two doubles and broke the 3-3 tie in the top of the fourth with two singles and a stolen base for a run. CHS responded with a run by Smith following her walk, a two-RBI double by Addi Heule and a wild pitch that brought Heule across.
Renner came in for the seventh and talked the leadoff batter but a fly ball to left with two on turned into one out on the catch by Smith then a pickle between Kudron at third, Braun at short and the Kearney baserunner.
Columbus hosts Beatrice, Norfolk and Elkhorn at home on Saturday then plays a doubleheader against Fremont on Monday.
Braun went a combined 4 for 7 on Thursday with a double and three runs scored. Renner finished with eight innings pitched, three hits, one run, none earned two walks and three strikeouts. Riedmiller tossed six with eight hits, four runs, four earned, walked two and struck out one.
"Rylee pitched a heck of a game. Kearney couldn't touch her pitches, and Kearney is a good hitting game. She definitely won that game and the defense backed her up," Newman said. "In the second game, Emma did a great job. The defense was behind her and looking for that second play to make an out."