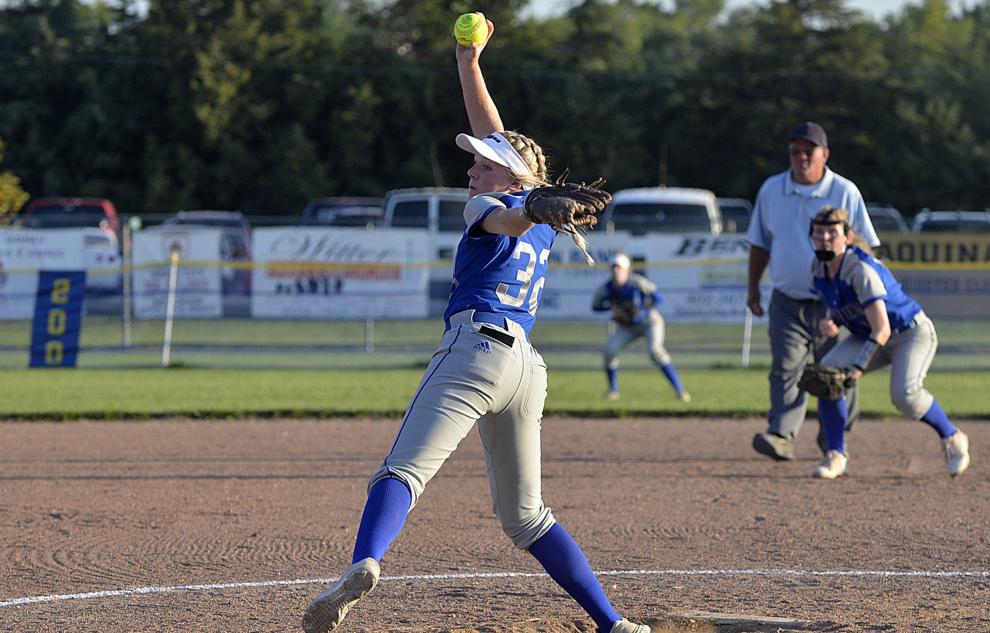 Lakeview picked up two wins in David City on Tuesday night with a pair of comebacks and a walk-off victory.
The Lady Vikes trailed Aquinas Catholic 4-0 through three innings but found the bats late for an 8-6 win. In the second game, three seventh-inning runs erased a two-run deficit and earned a 9-8 win.
Two wins gave Lakeview four in a row following a 2-1 showing at its home invite over the weekend. The Lady Vikes are 8-4 ahead of a game Thursday at Schuyler.
Eight wins with just under half the season remaining puts Lakeview two victories away from matching its season total from all of last year. The Lady Vikes are also within reach of setting a new high in wins since the program had 18 in 2009.
Finding ways to stay in the game and mount comebacks is certainly an encouraging sign that the program is learning how to become a consistent winner.
"Having the ability to pull through when it counts is something this team has proven over and over again," coach Jasey Reinhart said.
Facing Aquinas, Lakeview mounted the comeback with eight runs in the final three innings. Four errors led to three runs in the fifth. A walk and an RBI double had the Monarchs up 5-3 at the close of the inning, but the Lady Vikes tied it in the sixth on an error at second for two runs. Morgan Finecy then Ayshia Delancey came across.
DeLaney doubled in a run and another came in on an error for a 7-5 lead in the seventh. Abbie Scholl's two-out double scored DeLancey and provided an insurance run. A walk and a single closed the gap to two in the home half of the seventh. But with the tying run at the plate, Hannah Allen struck out the next hitter and ended the contest on a fly ball to center.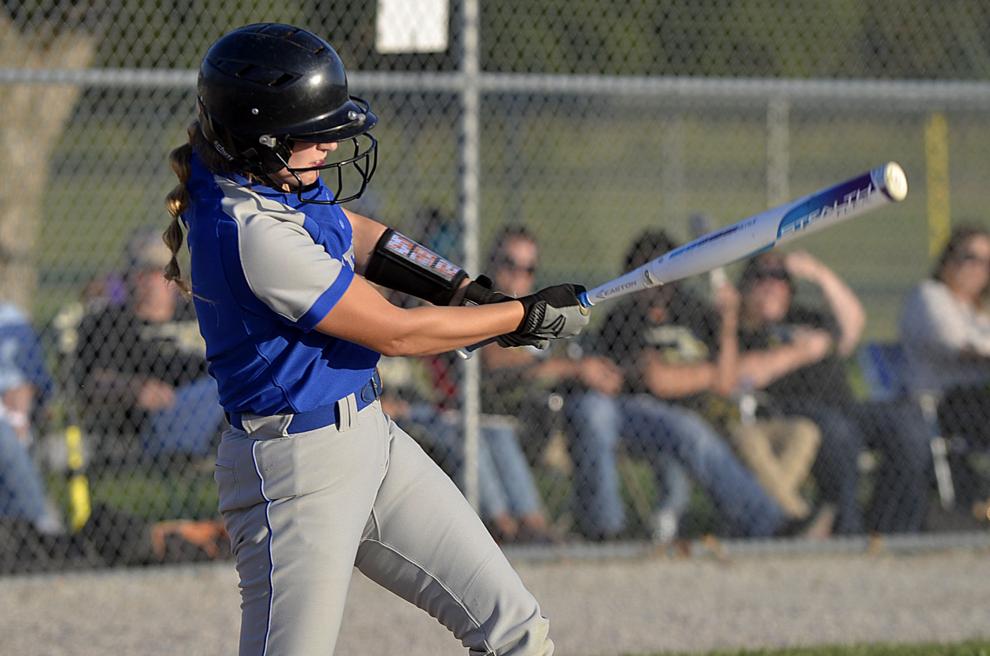 The Blue River game included a 2-0 Lakeview lead, 5-2 Blue River advantage, 6-5 Lakeview answer then 8-6 Blue River response. That's where it was after three Panther runs in the sixth on an error, triple, single and walk.
An error by the pitcher, passed ball and Scholl single to left scored Molly Frenzen and brought the Lady Vikes to within 8-7 in the bottom of the seventh. Haley Frenzen doubled in the next at-bat and scored Scholl for the tie. Calie Both walked then Allen walked it off on a hard grounder to left field.
Although both wins were certainly enjoyable, considering the circumstances, Reinhart said her team needs to get the bats going earlier.
"Both games it took us two-plus at-bats to finally adjust to the different pitching," Reinhart said. "Same with defense; it took us a few innings to settle into making the routine plays that we normally make without question."
Lakeview made just one error against Aquinas but committed eight against Blue River. Miscues in the second game led to four unearned runs.
The Lady Vikes have been prone to fielding mistakes at times this season. It just so happens they were able to overcome those mistakes on Tuesday. Whether it's poor decision-making, loss of focus or something else, Reinhart know the glovework has to be cleaner.
"It's a combination of everything," she said. "We have some things to focus on during practice."
Sophomore pitcher Hannah Allen would no doubt appreciate improvement from her defense. She struck out 14 against Aquinas and 13 against Blue River. Almost 30 Ks in two games should lead to less complicated wins.
Allen has allowed 56 runs in 51 and 2/3 innings but only 25 of those have been earned. She's walked just 13 while striking out 94. Her ERA sits a 3.103.
Paxton Lusche, though in her first year catching, has been a big help in Allen taking a step up. 
"Hannah and Paxton are working their butts off," Reinhart said. "We are going to continue to shore up our defense and help them out with the bats."
Allen was equally as good at the plate. She went 2 for 4 with two driven in against Blue River. Haley Frenzen and Booth both also had two driven in on a hit apiece. Frenzen smacked a double.
Scholl, Fincey and DeLancey had multiple hits against Aquinas that included a double for each.