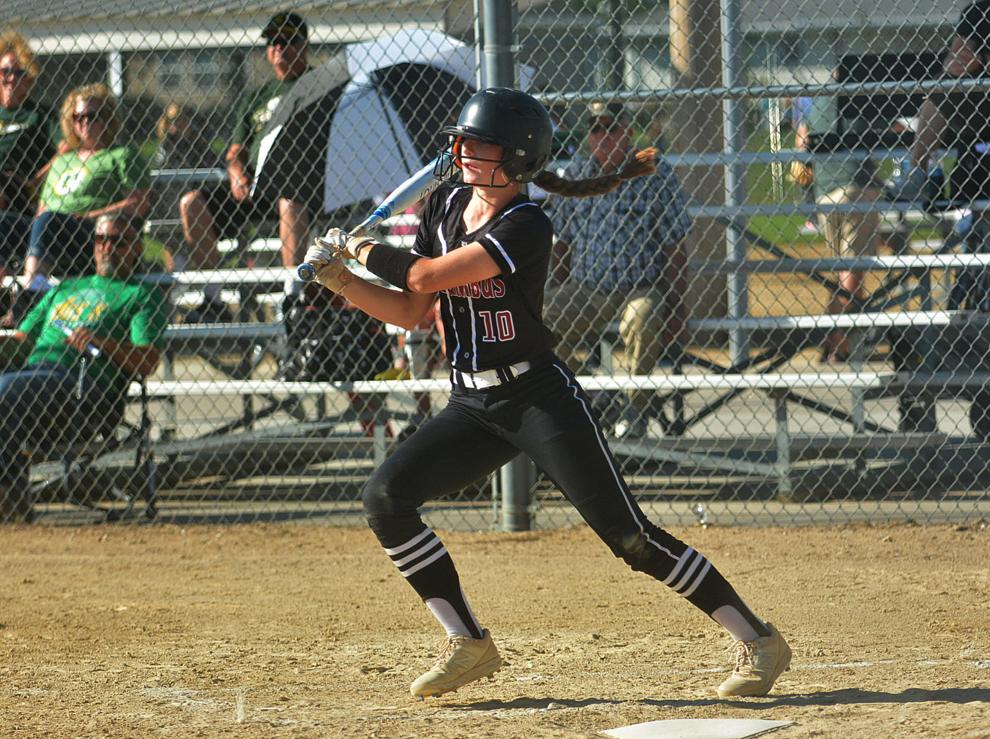 The top of the Columbus High lineup put together seven of the team's nine hits and scored nine of the 13 runs in Tuesday's 13-3 road win at Omaha Central.
Tayler Braun, Addi Heule, Kelyn Garrelts, Addi Kudron and Danica Taylor were an impressive 7 for 13 hitting, drove in three and had two extra-base hits in picking up Columbus' ninth win of the season. The Discoverers evened their record back up at 9-9 with the victory.
CHS plated six in the first and six in the fourth to run away with a mercy-rule win.
The offensive assault came right away. Senior shortstop and leadoff hitter Tayler Braun blasted a double to center field on the second pitch of the ball game. Garrelts hit her in two at-bats later, Kudron singled, Taylor singled in a run, Ryle Renner walked then a Hannah Dahkle walk and Jordyn Trotta double pushed four more across all with two outs.
Heule reached on an error in the second, advanced to third on a bunt and scored on Kudron's sac fly.
Six more scored in the fourth with just three CHS hits. Braun tripled, Heule singled her in, Garrelts was hit by a pitch, back-to-back errors at shorts scored four and Trotta doubled in another run.
Central scored its runs on two hit batters, an error and a passed ball in the first then single, walk, passed ball and RBI groundout in the third.
Rylee Renner pitched the first 3 and 2/3 of the game with one hit, three runs, none earned, a walk and three strikeouts. Emma Riedmiller came on for the final two outs and collected those with just seven pitches.
Although the production at the top of the lineup was noticeable, so too was Trotta at the bottom. She was 2 for 3 with four driven in. It was her second multi-hit game of the season and accounted for four of the six runs she's driven in this year.
Braun continues to set a torrid pace at the top of the lineup. Two more hits gives her 38 on the season and a .633 average. She's driven in 12 and scored 23. Twenty-seven of those are singles, eight are doubles and three are triples.
CHS returns home for just the second time this year on Thursday when it faces Kearney. The Bearcats are 5-14 but have won two of the last three, one a doubleheader split against No. 10 Norfolk.