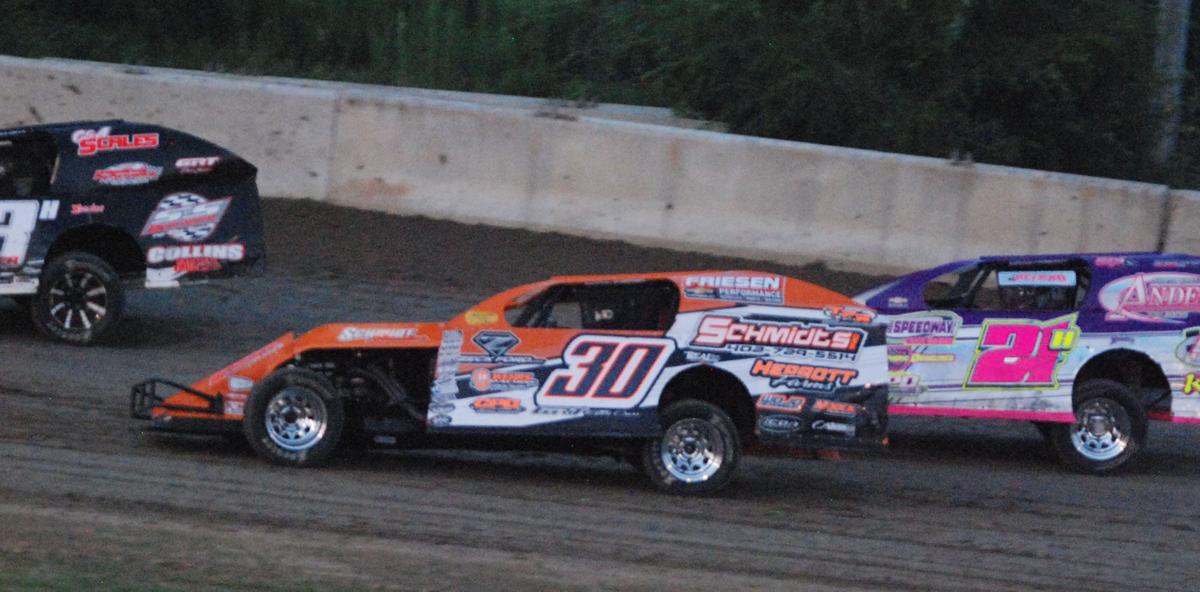 After months of waiting, US 30 Speedway is opening its gates and drivers are starting their engines for the first night of racing on Thursday. 
The season, which was originally slated to being in March, was pushed back due to the pandemic. Owner Bobby Lincoln could only sit and wait for the restrictions to be lifted. 
US 30 is going big for its first night back, with five different classes taking the dirt track - Modifieds, Late Models, Sport Mods, Stock Cars and Hobby Stock. 
"The anticipation is over," Lincoln said. 
The Columbus race track does have to follow some rules and regulations. 
Only 525 grandstand tickers are available, with the gate opening at 5 p.m. The hot laps start at 7:30 with the first races starting at 8 p.m.  No groups larger than 25 and groups must be seated 6 feet apart.
There will be some new additions to the track as well, but fans will have to wait for some of those to be revealed.
"Everything we're doing is COVID-19," Lincoln said. "Some of the items we're wanting to do we haven't been able to do because of it." 
New items include a new scoreboard which Lincoln hopes to go up in July. There is also a new catch fence up along the backstretch that is already been installed. 
There are also additional measures for employees that must be followed including cleaning the bathrooms every 15 minutes as well as wearing gloves and masks. 
The concession stand will still be open, with a limited menu including hamburgers, hot dogs, nachos and popcorn. 
There are some additional items that Lincoln hopes to add to the menu later in the season. 
Getting to this point has been anything but easy, as Lincoln was focused on still having as an exciting of an atmosphere as possible with the restrictions. 
"Probably the biggest hurdle we had to jump through was figuring out how many people we can have here safely and be able to social distance and what not and still be able to social distance and still put on a good show," he said. 
One unfortunate part of the shortened season was the cancellation of some of the special event nights. 
The rest of the season will run as scheduled with the Abe Lincoln Memorial taking place on Sept. 18 and 19. 
Another issue that was brought up due to a shortened season, was the class standings, with some tracks opening before others.
 "From what I'm understanding, the points are going back to normal," Lincoln said. "The exception is, it's a shorter season now."
Lincoln said he hopes race fans support US 30 and other tracks in the area as they continue to open.
"One thing I want to stress is, even if people can't be here on Thursdays, please support those tracks that are opening," he said. "We're all in this together. We're all family. We all need to help."
Local racer Anthony Roth has practiced a few times in the past couple of months but is excited to get the season started.
He raced a handful of times in February down in Texas, but getting back to his hometown track has been a long wait.
"There's not (another) feeling like it," Roth said. "I'm ready to get back on the track, turn some laps and have fun ...It's going to be blast racing back in Columbus, in front of a hometown crowd and all the people you know." 
Though there are fewer races ahead Roth is hoping to enjoy whatever time he can on the track.
"Racing just isn't a hobby or sport to us," Lincoln said. "It's a way of life."
Get in the game with our Prep Sports Newsletter
Sent weekly directly to your inbox!