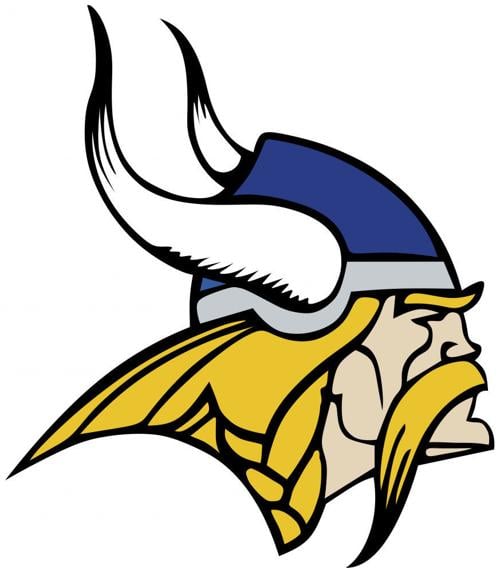 Lakeview volleyball hopes to claim its first conference championship in 26 years took a major hit on Thursday when Class B No. 8 Aurora defeated the Lady Vikes in three sets.
Lakeview scored an easy win over Holdrege earlier in the night, 25-13, 25-10, in which the offense hit .442, committed just four errors and served up 10 aces. In the nightcap, Lakeview won the opening set 25-21 but then dropped the match 25-16, 25-19. Hitters made 19 attacking errors, the offense hit just .130 and serving was negative at six aces and seven service errors.
"We clearly did not play well in any phase of the game. We've had lots of team wins, and that was a team loss; just so many errors," coach K.C. Belitz said. "You can't get any momentum, can't get any energy, and this was the first time with this group they didn't find a way to dig themselves out of that."
Belitz wasn't interested in making excuses. But, the situation was ripe for a letdown. He acknowledged the circumstances, noting his team has to find a way to rise above it.
Lakeview won at Class C-2 No. 1 Lutheran High Northeast on Tuesday. The Eagles had yet to lose a match this season when the Lady Vikes bounced back from a first-set defeat and won in five.
Two days later, the Central tournament started with a 5-19 Holdrege team that had lost six of its last seven. Eight different Lady Vikes had a kill and 27 of 52 swings went to the floor. There was little resistance from the Dusters.
"It was probably some of all of that. You put so much emotionally, and physically, into the match Tuesday, I think that's got to be a factor," Belitz said. "We saw the same thing after beating Waverly at the Aurora tournament then coming out a little flat against Kearney Catholic. Not to this degree, but it was a similar pattern.
"...Now, where we've put ourselves, we're going to get everybody's best shot. We're not going to be underdogs very often. Where we were able to play fearless and free on Tuesday night, Aurora absolutely did that tonight."
Lakeview didn't initially start well against Aurora, trailing 5-1 early on. The Lady Vikes gradually began to put runs together and eventually took over the lead at 9-8. They were up 19-14 when the Huskies started to dictate the action. It was too late. A Lilly Rowe kill at 24-21 finished it off.
But it wasn't too late for the second set. Aurora used the confidence built late in the first set to again take an early lead but this time add on. The third was back-and-forth up to 14-14 when the Huskies won six of the next eight and seized control.
"You can't take anything away from what Aurora did. They served us out of system consistently, they played harder on defense, swung without fear ... it wasn't our best night," Belitz said. "But it wouldn't be fair to say that we handed it to them or anything along those lines. Aurora played really well."
The Central Conference Tournament is set up as two pools of five teams. Lakeview plays Crete and Lexington on Saturday. The Lady Vikes will need help from those two against Aurora to have a shot at playing for the conference championship.
"I think there's no question we're really disappointed right now, and that's probably OK as long as we learn something from it," Belitz said. "We've got to learn something from it that we can take forward. What we've got to learn, primarily, is, how do you deal with being the team that has a target on its back? That's where we're going to be, and that's OK. We've earned that. That's a compliment. We should want that. But we've still got to be able to play without hesitation."
Get in the game with our Prep Sports Newsletter
Sent weekly directly to your inbox!