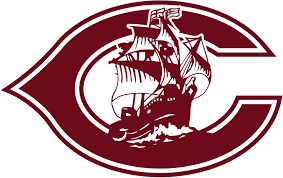 Columbus High won a match for the ages on Tuesday night at Class B No. 7 Hastings. Fresh off their second straight GNAC Tournament championship, the Discoverers took down the Tigers in a five-set match in which every set was decided by the two-point margin minimum.
Columbus earned the win 26-24, 23-25, 26-24, 24-26, 18-16, the first five-set win for CHS in the last five five setters dating back to a win also over Hastings on Oct. 13, 2016.
Right side hitter Addi Duranski kept a recent hot streak rolling with 13 kills, leading two others in double digits. Jaleigh Adams-Tuls chipped in 12 and Maddie Uhlig had 10.
Sadie Evans set up 26 assists, Adams-Tuls had six total blocks and Kyle Wisehart led the back row with 42 digs.
Columbus finished the regular season 15-14 and will now wait to find out its site for the district tournament on Oct. 29. Based on the wildcard points standings available late Tuesday night, CHS would be assigned to Elkhorn South with Kearney, Omaha Bryan and Omaha South.
Final points standings and district assignments will be released later in the week.
Lakeview splits Neumann triangular
Lakeview split a pair of contests in Wahoo, falling to Class C-2 No. 7 Wahoo Neumann in three before taking down Omaha Concordia.
You have free articles remaining.
The Lady Vikes were coming off a runner-up finish at the Central Conference Tournament following a championship loss to Grand Island Northwest. Lakeview won the first set over Neumann 25-19 but then lost the next two 25-18, 25-22.
Mallori Kucera led offensively with 11 kills, Reese Janssen had 34 assists and Becca Valdez had 16 digs.
The Lady Vikes bounced back with a sweep of Concordia 25-18, 25-12. Maddi Vogt was tops in kills with six and Janssen set up 21 assists to go with a team-high eight digs.
Lakeview's record moved to 21-9 ahead of the final regular season match on Thursday at North Bend. The Lady Vikes then play Scotus for a fourth time next week in the sub-district tournament.
St. Cecilia hands Scotus 4th straight loss
A brutal stretch of opponents for Scotus Central Catholic culminated with Class C-2 No. 2 Hastings St. Cecilia on Tuesday.
SCC's month of October has included two matches with C-1 No. 9 Lakeview, C-2 No. 3 Grand Island Central Catholic, C-2 No. 7 Neumann and single matches against D-1 No. 5 Fremont Bergan and Class B No. 7 Hastings.
Scotus ended the Centennial Conference Tournament Oct. 12 taking sixth in a loss to Bergan, follwed that up with road rematch losses to GICC and Neumann then returned home Tuesday and lost for the fourth time in a row, suffering a sweep to St. Cecilia and falling to 16-10 on the year.
After a competitive first set, Scotus was overwhelmed by St. Cecilia 25-19, 25-10, 25-16. The Shamrocks were 12-2 before going 4-8 in October.
Tuesday ended the regular season schedule. SCC will now practice in preparation for the sub-district tournament next week at Columbus High. Scotus will face Lakeview for a fourth time likely for the right to play No. 1 St. Paul with a spot in the district round on the line.