It was the type of set assistant coach Joe Held said probably would have ended in a loss earlier in the season. But despite a six-point deficit early on, and forced to save to set points, Columbus High volleyball answered the call in both scenarios in the middle set of Thursday's home match with Seward.
That plus perhaps two of the most well-played sets of the season in the first and the third gave the Discoverers a 25-18 26-24, 25-15 win over the Bluejays.
Columbus defense, blocking and digging was extremely strong throughout the match, especially in the first and third. In the second, CHS faced a 13-7 hole and trailed 24-22.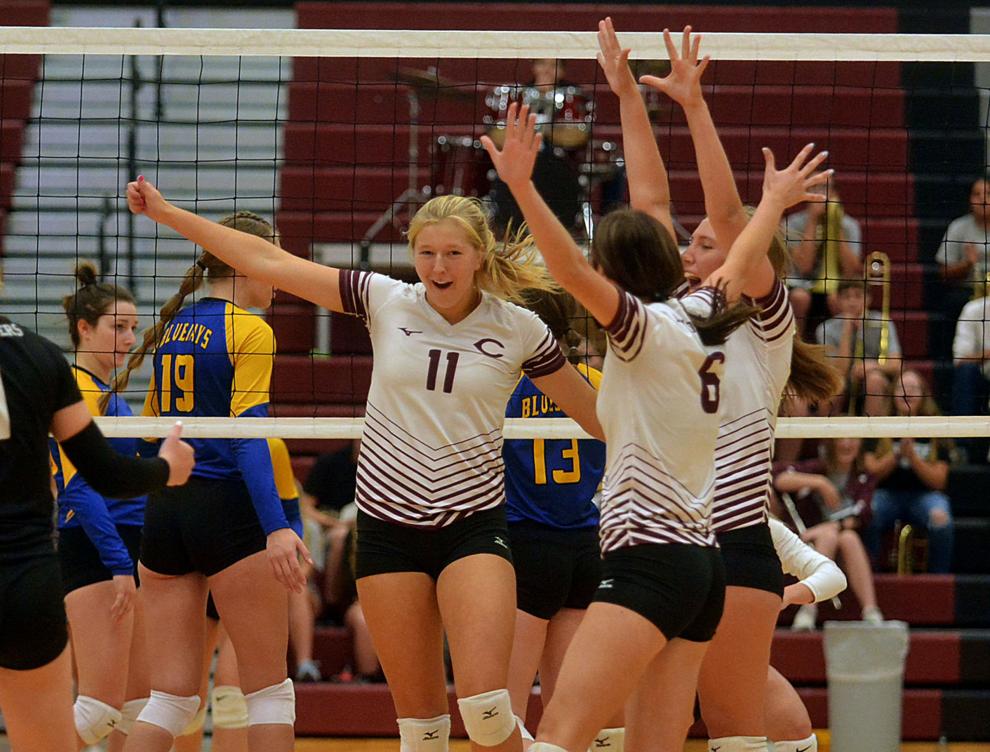 Josie Garrett led the way attacking on a 10-kill total, Abby Loeffelholz set up assists on 30 of the teams 37 total kills, and Claire Renner (16) and Logan Kapels (14) both had double-digit digs. Columbus improved to 10-11 ahead of a rematch Tuesday back at home against Hastings. The Discoverers defeated the Tigers in three sets at the Norfolk Invite on Aug. 28.
"That's the best we've played all year, and that second set is a set we haven't won all year," Held said. "When we play point-for-point late, or behind, or even ahead, we haven't been able to finish it off. That was a big step for us; that was huge."
Columbus was superb defensively in the first set with a side out percentage of 65% (11 of 17) and had a first-ball side out figure of 73% (8 for 11). CHS scored the first five points of the match and was up 6-1 when Seward decided to spend an early timeout. The Discoverers led the rest of the way. The Bluejays pulled to within two points but no closer. A Kassidy Hiesterman kill finished it off. Garrett had half of her 10 kills in the opening game.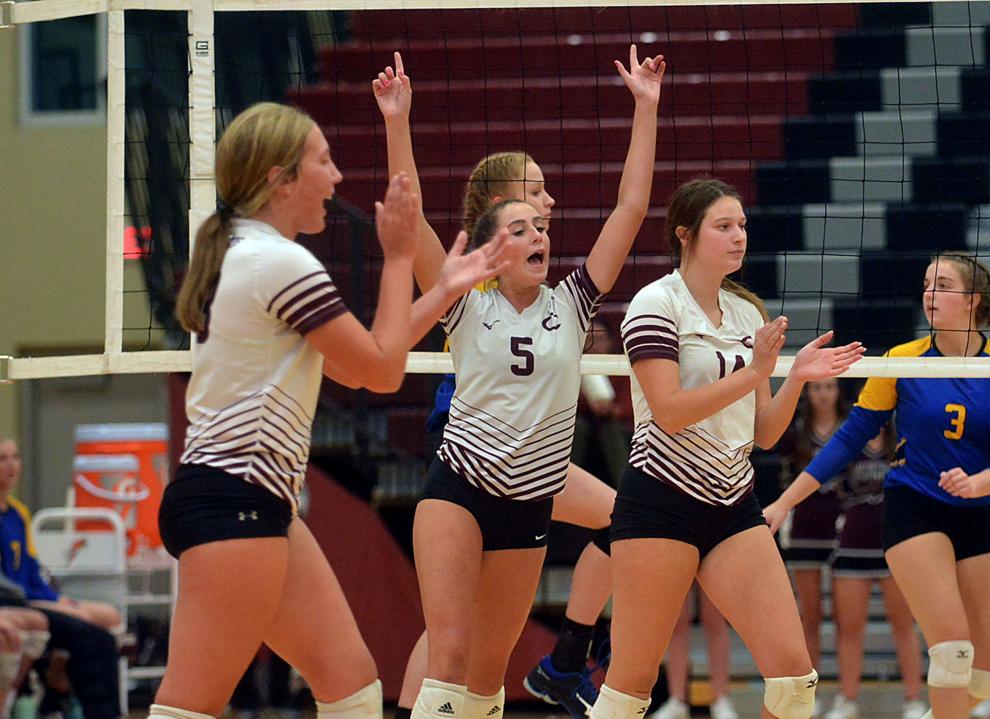 A five-point run early in the second had Seward leading 13-7. Kills by Ellie Thompson and Logan Kapels plus a Seward foot fault had CHS to within 18-15. The Discoverers took a 22-20 lead on kills by Thompson and Addie Johnson then a net violation but the Bluejays responded with the next four and reached set point. An attacking error, two Johnson kills and a Garrett kill saved two set points then won the set.
Seward led 10-9 in the third when Columbus went on a 8-2 run. It was 19-14 when a Garrett kill, Johnson ace, attack error, Kapels kill and another Garrett kill put CHS on match point. Another Seward attack error two points later finished it.
"I felt like we really played as a team tonight," Loeffelholz said. "Our passing was great; we got it up to the hitters and they swung hard. We were just communicating a lot, which helped. We were louder than the other team."
Columbus hit just .168 for the match but had a season-high 60 digs. CHS also put together just four blocks but had a block touch on more than half of Seward's shots.
"(The back row) was really good tonight," Loeffelholz said. "We dug really well and Claire (Renner) was serving really hard and she got them all over, which helped; it helped our momentum. We dug a lot of balls and had good touches."
Columbus hadn't played since Sept. 14 in a three-set home sweep defeat to Kearney that included, as Held mentioned, a close loss in the second set and somewhat of an implosion in the third. The Bearcats took the second 26-24 then finished it off 25-11 in the third.
Naturally, maintaining composure was part of the discussion in the eight days between matches. But so, too, was a focus on blocking. Both took a step forward on Thursday. Whether or not those two areas, and other matters, can continue to progress is what Held and the coaching staff are interested to find out over the next 10 days.
Following a rematch with Hastings, Columbus hosts a home invite on Oct. 2 that includes Omaha Burke, Grand Island and Lincoln High.
"We focused on competing a little more after last week. We didn't feel like we competed well against Kearney," Held said. "They played well, but we didn't feel like we competed hard. The girls had a good five, six days of practice and came out and played well; it showed."