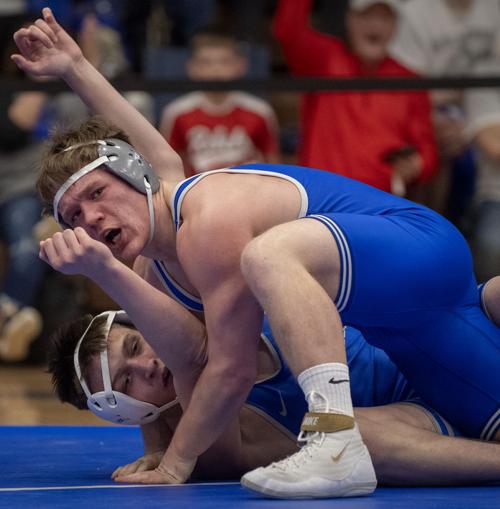 The athletes and coaches on the Lincoln East wrestling team called Eddie Lankas a "pin machine" as he came off the mat after winning his last match of the day to become a district champion Saturday afternoon.
"That's a joke, because I never pin anybody," Lankas said.
But the East senior did get one pin to earn a surprise district championship at the A-4 district meet at Lincoln East.
East was great in the final round of the meet, allowing the Spartans to overtake Kearney and win the team championship with 219 points. Kearney finished second with 209 points. East qualified wrestlers for the state tournament in 12 of the 14 weight classes. East is ranked No. 2 in the coaches' poll.
Lankas earned some of the loudest cheers of the day when he pinned Lucas Nigh of Millard North just 1 minute, 27 seconds, into the 182-pound championship match.
"I don't really pin anybody usually. It surprised me," Lankas said. "After the match I was like, 'What just happened?' It was awesome."
Lankas only has about three pins this season.
"I really wanted this," Lankas said. "I usually wrestle the whole six minutes, and sometimes even more than that, but I was like, 'You know what, I don't want to wrestle the whole six minutes. I want to get this over with and get some more team points for the Spartans.'"
Lankas exceeded his No. 3 seed for the tournament.
"I like being the underdog," Lankas said. "It makes me perform better, just because I want to prove the doubters wrong."
Lankas had a 3-0 record on Saturday, improving his season record to 26-9. Lankas didn't start wrestling until he was a freshman, but he's qualified for state twice.
"Eddie came in as the No. 3 seed and wrestled awesome and had a super gritty win in the semifinals, and then picked up a pin in the finals and just really steamrolled him," said East co-head coach Keenan McCurdy. "He's a senior, and you love to see that kind of performance out of one of your senior leaders."
The final round of the tournament is the first- and third-place matches, and it was a great showing for the Spartans. East had a 7-2 record in the championship matches, and went 2-1 in the third-place matches.
Before the final round, the East coaches told the wrestlers it was great that they had each qualified for state, but that it was important to win their last match in order to get a better spot in the bracket for state.
"State brackets are unpredictable, but you want to try to do everything you can to earn that spot and give yourself a more favorable matchup in that first round," McCurdy said. "If you win in the (district) finals then you know you're going against a wrestler who got fourth place from another district. And if you win in the third-place match you give yourself a silver medalist rather than a champion, and that's great. Sometimes it makes a different in having a good road to a state medal."
East's other district champions were Keith Smith, Brandon Baustert, Nic Swift, Breckin Sperling, Maxx Mayfield and Grant Lyman.
Two East wrestlers reached career milestones on Saturday. Sperling got his 100th career pin. And in the semifinals Mayfield earned his 200th career win. The previous school record for career wins was 172.
"There are very few wrestlers in the state that have ever hit 200 wins, so it's a very big accomplishment," McCurdy said.
A-4 district wrestling, 2.15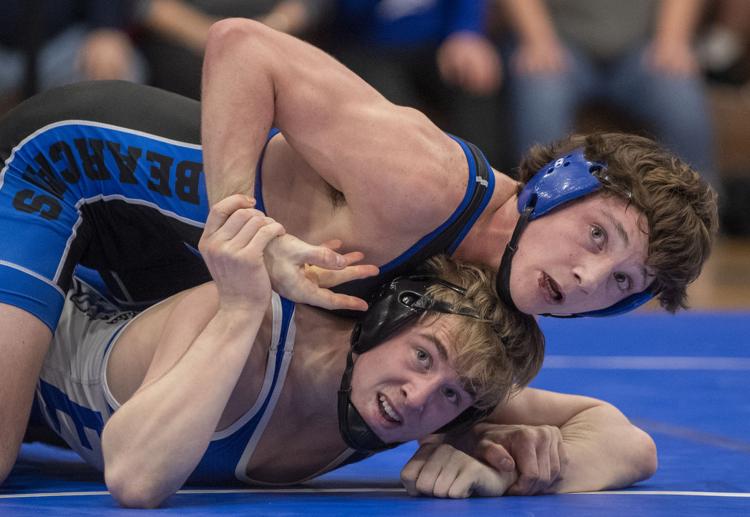 A-4 district wrestling, 2.15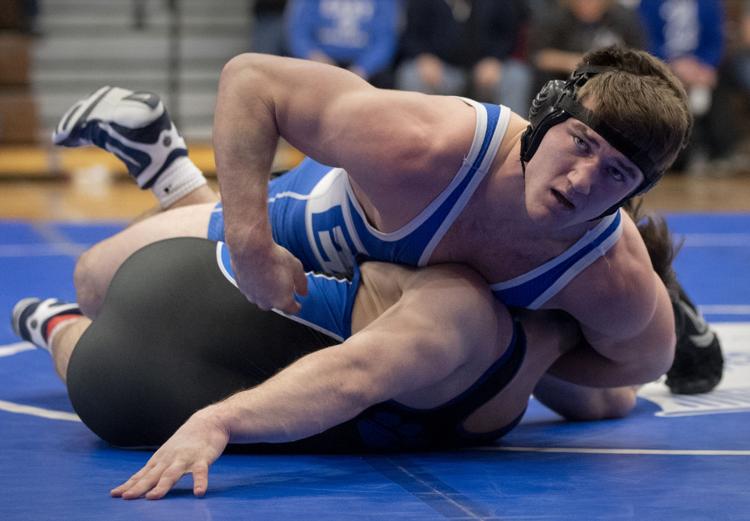 A-4 district wrestling, 2.15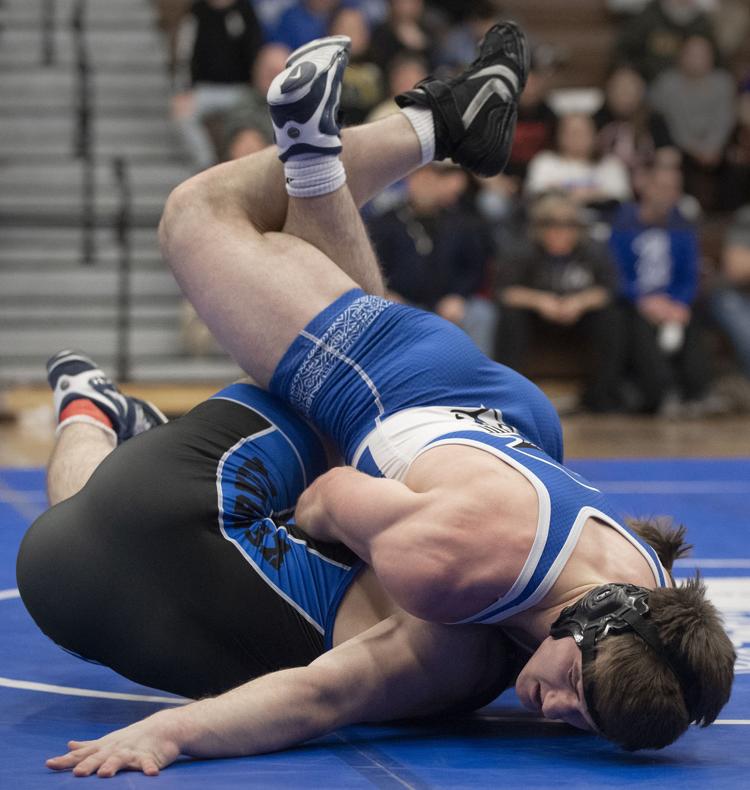 A-4 district wrestling, 2.15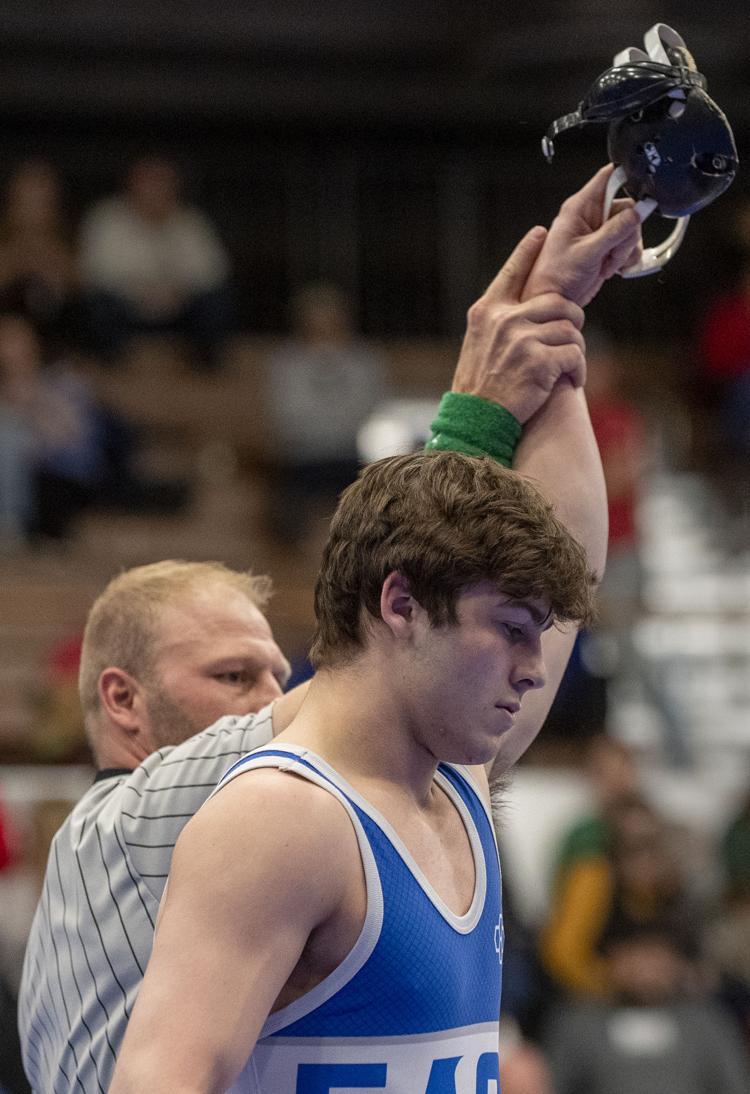 A-4 district wrestling, 2.15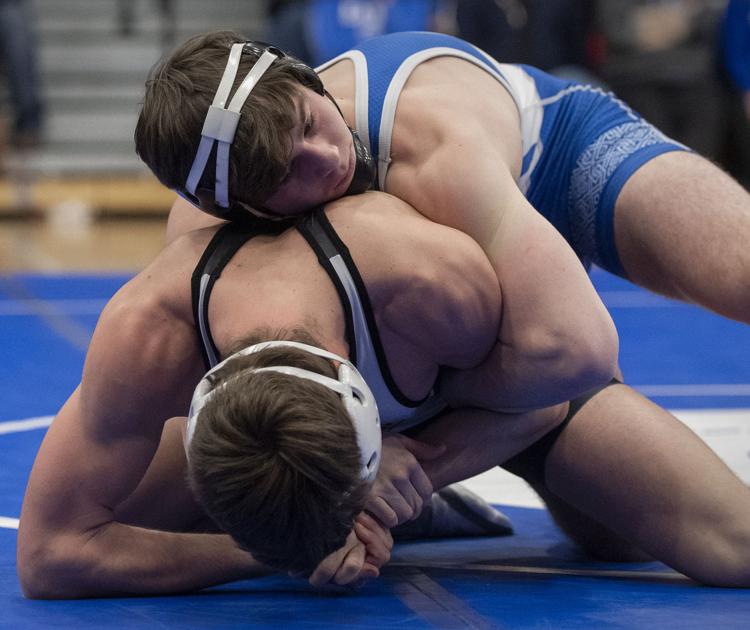 A-4 district wrestling, 2.15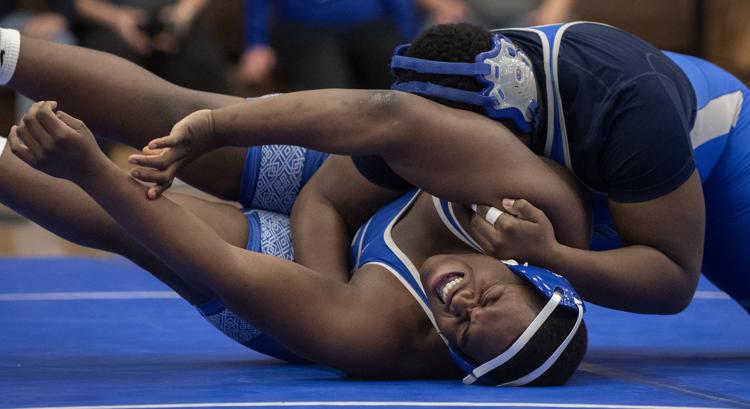 A-4 district wrestling, 2.15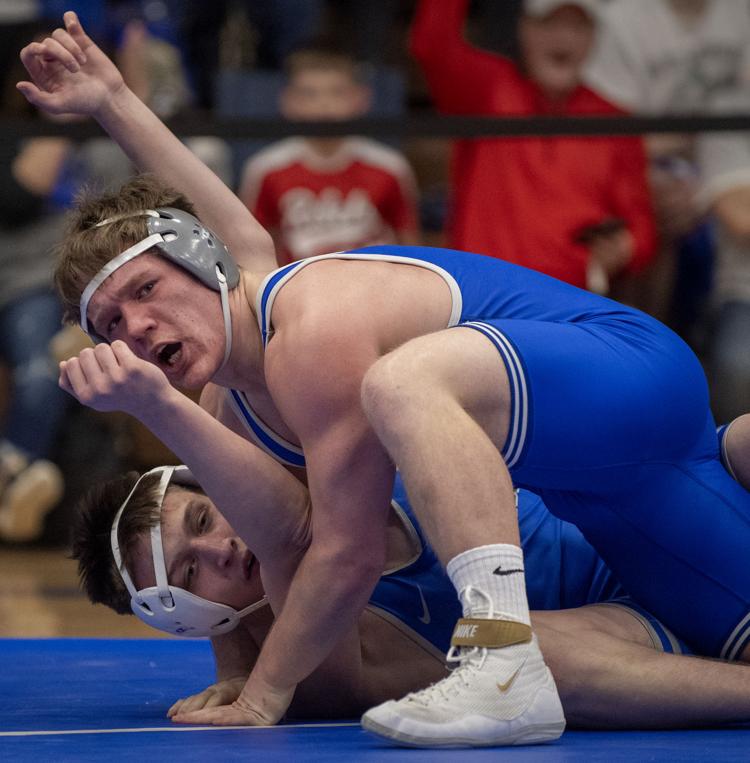 A-4 district wrestling, 2.15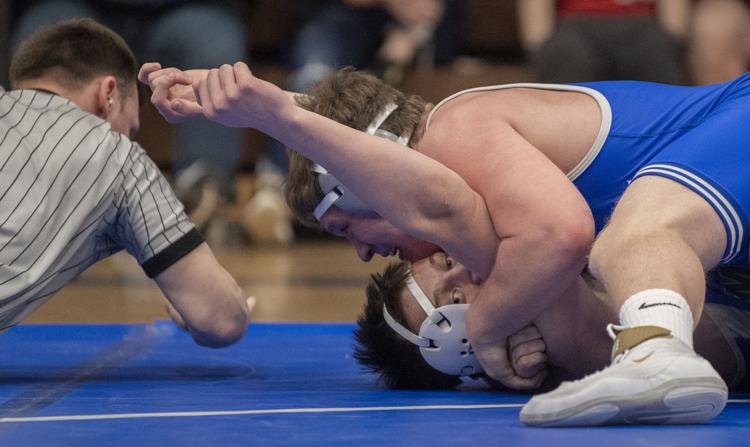 A-4 district wrestling, 2.15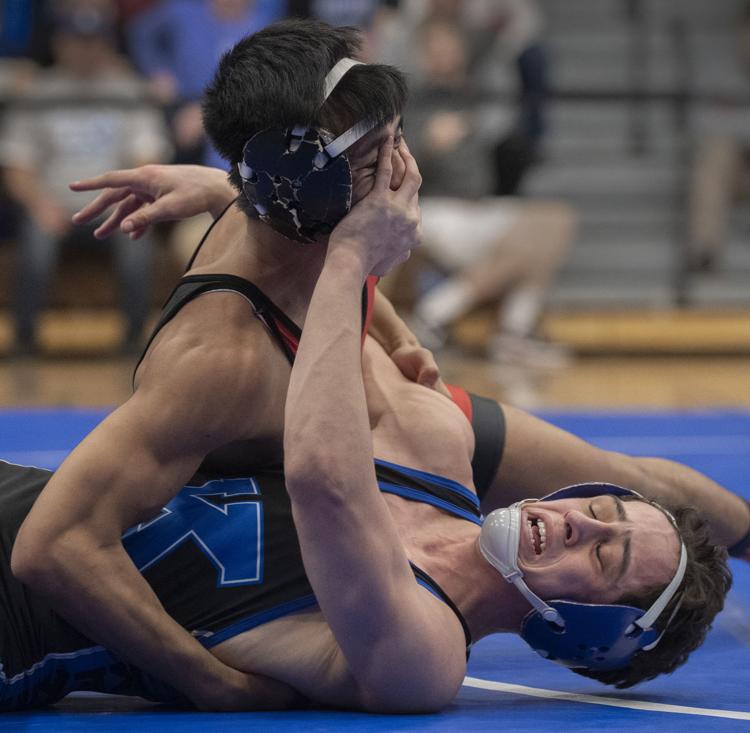 A-4 district wrestling, 2.15
A-4 district wrestling, 2.15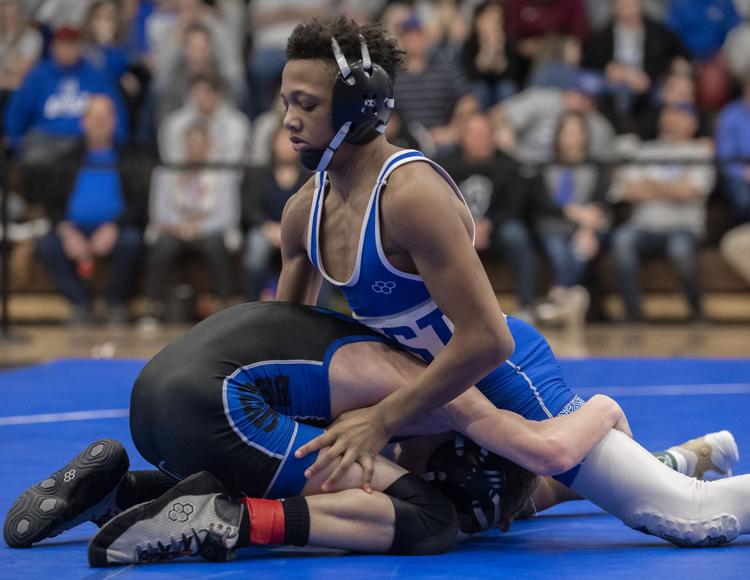 Get in the game with our Prep Sports Newsletter
Sent weekly directly to your inbox!