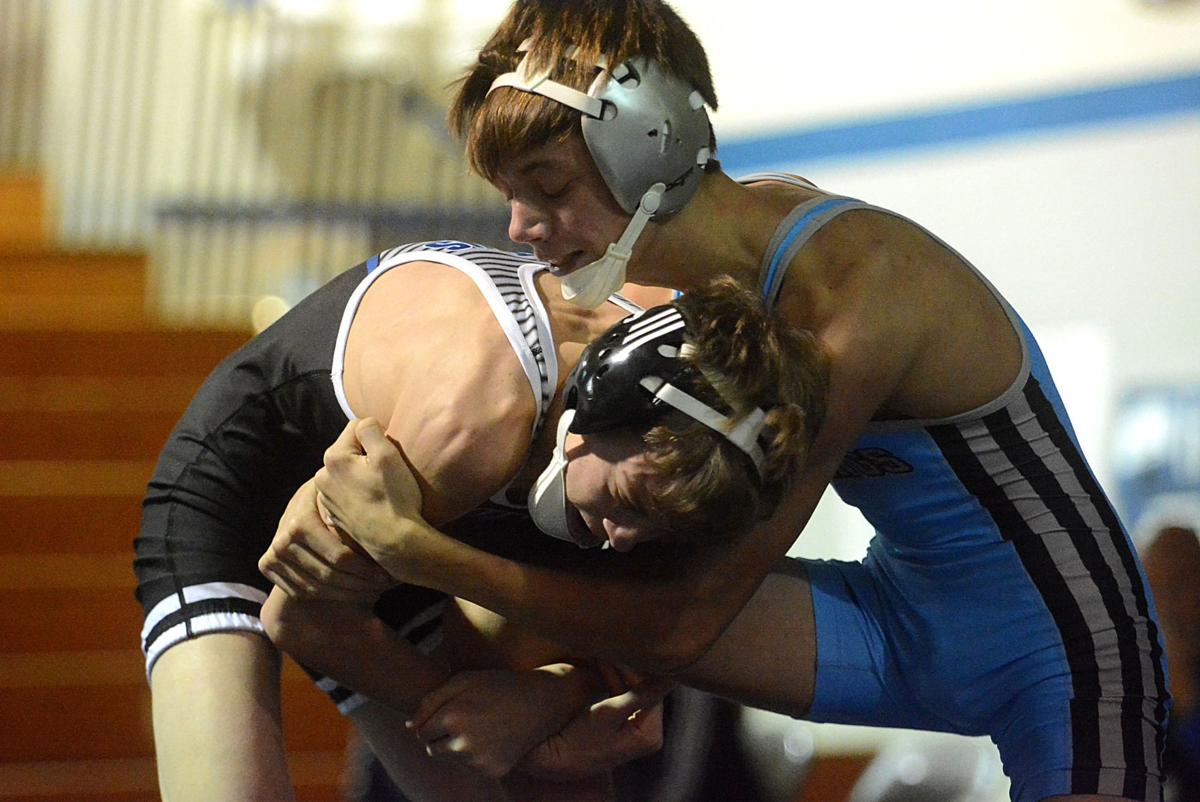 Twin River wrestling had hopes of making an early-season statement a year ago in a road dual at Lakeview.
The Titans opened with a challenging tournament at traditional powerhouse Broken Bow and came away sixth out 13 teams with six medals. Sophomore Juan Davalos wrestled in a gold-medal match and four others fought through the consolation bracket to third place.
Five days later was the season-opening dual at Lakeview against a program that was coming off its most historic season. With designs on starting their own historic campaign, the Titans came to Columbus confident and hopeful.
Lakeview put those hopes on ice right away with wins in the first seven matches, six of which were by pin. Just as quickly as the Titans had announced itself as contender, Lakeview sent them home with their tails tucked between their legs.
But the story doesn't end there. While it was certainly a shot to the psyche, Twin River regrouped and, rather than continue hoping for hope's sake, began to make its own luck and prove its confidence was well-founded.
"I was upset but I didn't want to reflect on it too much because we had the Nebraska Duals coming up the next two days. I went into the locker room and said, 'Guys, we didn't wrestle up to our potential, you're a great club, a great team but we've got to start living up to our expectations; approach it with an attack-style mentality," coach Kalin Koch remembers. "We turned around that weekend, dropped a dual to Schuyler and began beating some teams I don't think the kids thought we could compete win. It kind of took off from there."
Twin River finished the two-day event 6-4 with the loss to Schuyler, Class A Norfolk and Columbus High and Blue Valley West, a Class A-size program from Kansas. Wins included Malcolm, Shelby-Rising City and Scotus in Class C, Ralston and Cozad in Class B and Sioux City Bishop Heelan, a Class B-size team from Iowa.
Twin River won six duals in a row in the weeks after including over state dual qualifiers Battle Creek and Neligh-Oakdale and began to challenge for the top of the team standings at tournaments as well.
The Titans were second at Fillmore Central and the East Husker Tournament, third at Cross County and fourth in Madison. The East Husker runner-up trophy was the first piece of team hardware Twin River had ever claimed as members of the conference.
"The big turnaround was at Fillmore Central over Christmas break and we took team runner-up. We lost to York, but being a Class B team, they just got us on the numbers and everybody placing," Koch said. "That was the first runner-up team finish in school history.
"That's where, because they saw it, they started to believe it."
Battle Creek and Neligh-Oakdale were unbeaten when Twin River put the first blemish on the Braves' and Warriors' records. The win over Battle Creek was in fairly dominant fashion. The Titans only allowed bonus points twice and came up with four pins of their own.
Twin River trailed Neligh-Oakdale 33-21 with four matches to go when an open weight and pins from Ashton Johnson and Korbe Urkoski put the Titans ahead. The Warriors tied it up on a pin in the final match but with a more complete lineup and fewer forfeits, Twin River won the tiebreaker.
"We just kind of went on a tear there, and a lot of it was the kids finally saw it," Koch said. "Now, they knew what they were capable of doing."
Twin River's schedule this winter is absent the Nebraska Duals due to virus concerns but still full enough of opportunities to enjoy the excitement of dual competition. There's a rematch with Lakeview in Silver Creek, a date with St. Paul and road contests in Milford, Neligh-Oakdale, Central City and Plainview.
Tournaments include Broken Bow once again, Battle Creek, Platteview, Elgin/Pope John, Fillmore Central, Cross County, Madison, conference at Pender and subdistricts at Logan View.
The Titans return three state qualifiers, three others that were one win away from state and a new attitude.
"We have more kids that talk more about state and are showing that they want to be there. It wasn't quite as active last year. They would say, 'Yeah, I'd like to qualify for the state tournament.' But in my opinion, in the coaches' opinions, they weren't really showing it," Koch said. "Now, they've kind of turned that corner and they're showing it mentally and physically."