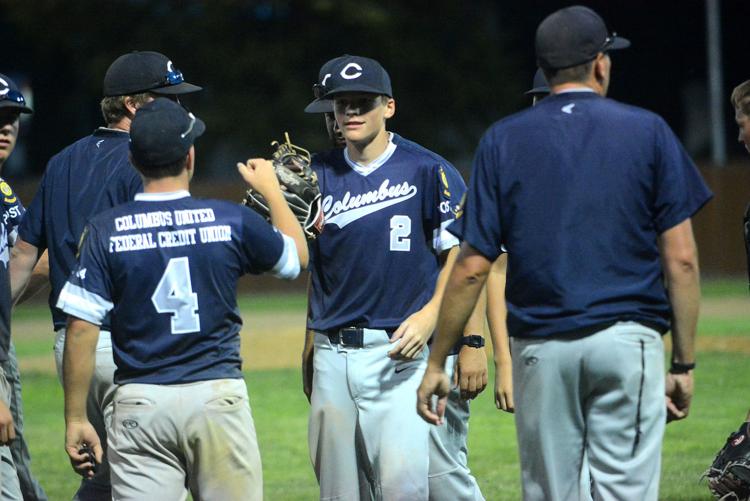 The Columbus United Federal Credit Union Junior Blues lost three of four last week, suffering all three losses with a chance at the plate in the final inning.
Two one-run defeats and another by three with the bases loaded in the bottom of the seventh were frustrating but also evidence to coach Jimmy Johnson that his guys were beginning to understand the process of winning.
Whether or not that's what came together on Monday remains to be seen. But, for at least one night, CUFCU had it going in every facet of the game.
Quality starts from pitchers Conner Rausch and Ryan Eickhoff allowed just one run on the night and Junior Blues hitters were much more timely with the bat, winning a doubleheader over Grand Island 9-1 then 4-0.
The nine runs in Game 1 is the second-highest total of the season, and the highest in a win. Columbus scored in every inning of Game 1 for the mercy-rule win then rode a 13-strikeout outing by Eickhoff in Game 2 for its first back-to-back wins of the season.
"Every single guy contributed to us tonight, hitting, fielding, whatever it was," Johnson said. "Conner and Ryan were really good. The best part of that first game, we let them get that one run to extend the game a little bit, and we've been trying to develop a little bit of that killer mentality, and it was nice to see them put it away."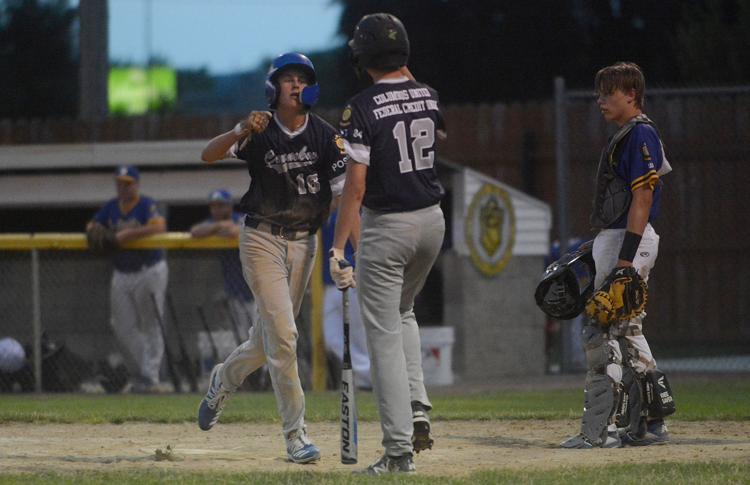 GAME 1, JUNIOR BLUES 9, GRAND ISLAND 1: CUFCU scored multiple runs in the first, third and fourth innings and tacked on single runs in the second and fifth. 
Jacob Wagoner was the only member of the lineup with multiple hits but seven different Columbus players had a hit and five drove in runs. Wagoner was 2 for 3 while Braden Schefus drive in two runs without a hit and Yurisky Rivera, Eickhoff, Eli Kruse and Jelinek all had an RBI.
Rausch went four innings allowing three hits and walking three but also striking out four. Rivera pitched the fifth and allowed an unearned run on one hit while striking out the side.
"He's a pretty cool customer; doesn't seem to let any moment get too big for him," Johnson said of Rausch. "He's a fierce competitor."
Eickhoff opened the scoring with an RBI single to left in the first. Braden Schefus hit into a fielder's choice with the bases full three hitters later and doubled the lead to 2-0.
A two-out Rivera grounder up the middle made it 3-0 after three. Nicholas Zoucha came in on an error with two on and Jelinek doubled with two outs and the bases loaded for a 6-0 lead after three.
An error with the bases loaded again in the fourth scored Schefus and Bohden Jedlicka. Kruse walked it off for the win in the fifth on a liner to left with two down.
Rausch failed to put together any 1-2-3 innings but pitched around a leadoff single in the first, stranded a two-out double in the second, stranded a one-out walk in the third and left two on with two out in the fourth by forcing a pop up on the infield.
Grand Island scored its lone run on a two-base error with one out then a double with two down in the fifth.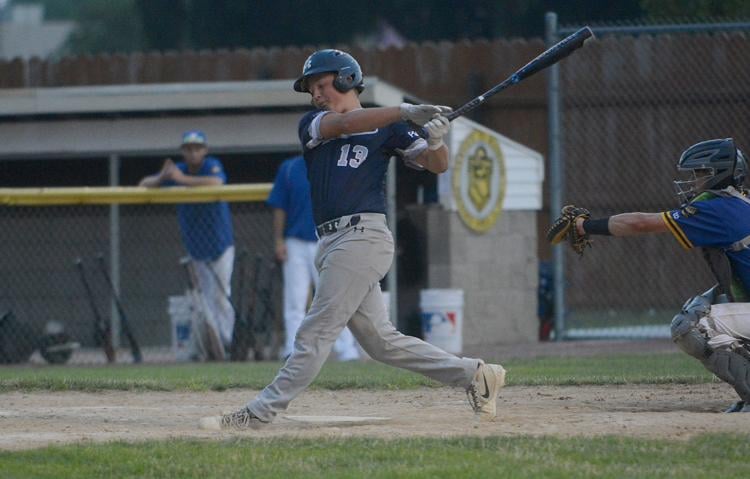 GAME 2, CUFCU 4, GRAND ISLAND 0: Eickhoff put together a career-best pitching performance with 13 strikeouts in 24 batters faced. He tossed 98 pitches, 65 of them for strikes, allowed four hits and walked a batter but never allowed any Grand Island hitters who reached the base paths to advance past second.
"I was getting a lot of swing and misses with my curveball, and my fastball was accurate," Eickhoff said. "(Thirteen strikeouts) was kind of a surprise. I know I had one inning where I struck out three batters...I was just having a good day."
Seven of his strikeouts were called, he needed three or fewer pitches against 10 hitters and set down the first two hitters in five of seven innings.
"He was locating his fastball, and his had his offspeed going early, and he used it frequently. He got to the point where they had to be thinking about three or four different pitches," Johnson said of Eickhoff. "...Tonight he really had a difference with his curveball early in the count, he could throw it for a called strike, and then he was able to figure out, with two strikes, how to put it away instead of leaving it in that same spot."
Columbus took the lead in the third when Jaden Williams walked with the bases loaded then Jelinek did the same two hitters later with two down. 
Eickhoff helped his own cause with a one-out single in the fifth and a runner at third. Izic Pilled singled in the next at bat and scored a hitter later on an error at first.
"I think the guys were confident. I think they were proud of what they did in Game 1," Johnson said. "...Having that go our way built some confidence and maybe even validated, a little bit, what we've been working on."
Eickhoff's only real trouble came in the sixth after back-to-back two-out singles. But instead of facing another hitter with runners at the corners, right fielder Trevor Schumacher cut down the lead runner at third with a laser to the infield and a tag by Jelinek.
CUFCU improved to 5-7 overall and is off until this weekend at the Bellevue East Tournament on Friday, Saturday and Sunday.
"We just keep telling them to focus on what they love about the game, focusing on improving because it's pretty easy to win two games and come back the next day and think things are OK," Johnson said. "It's about chasing that improvement and that desire to get better as a team and as an individual."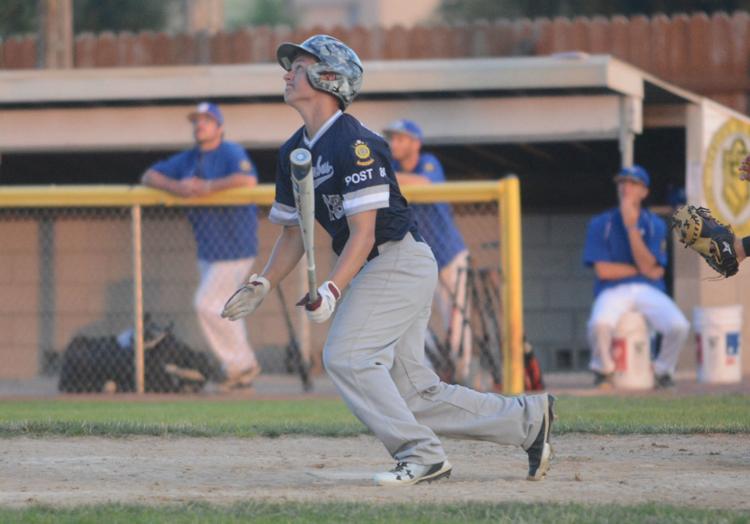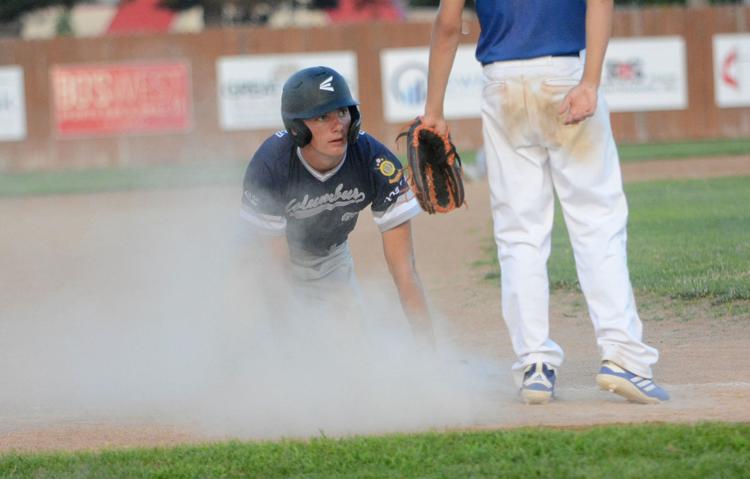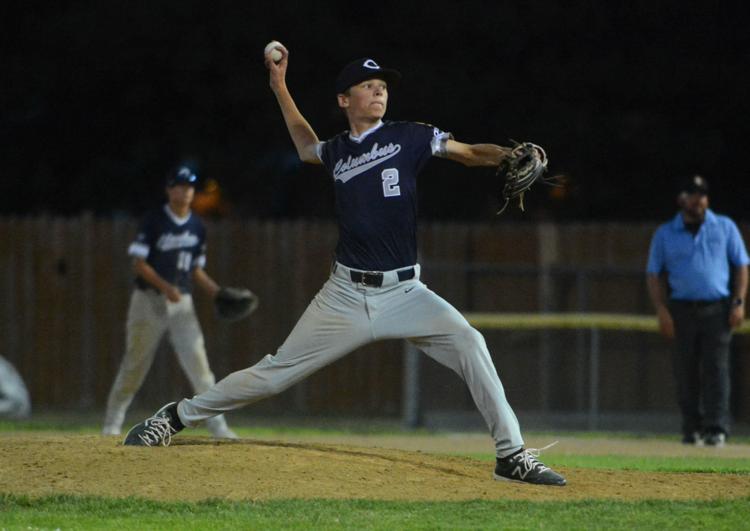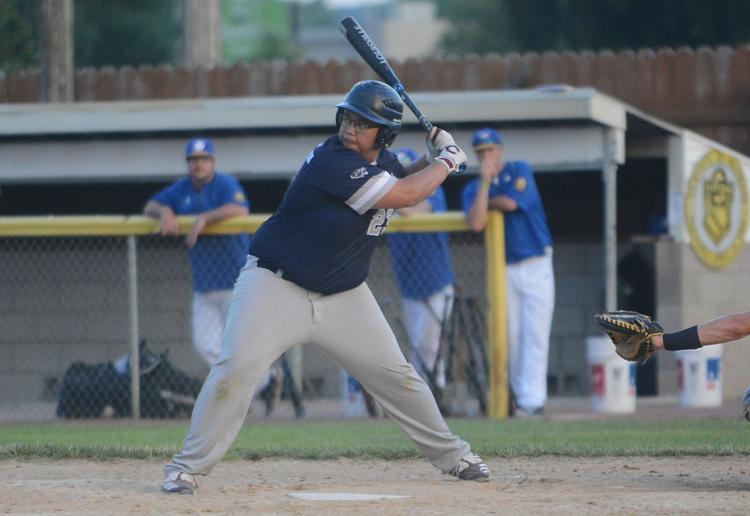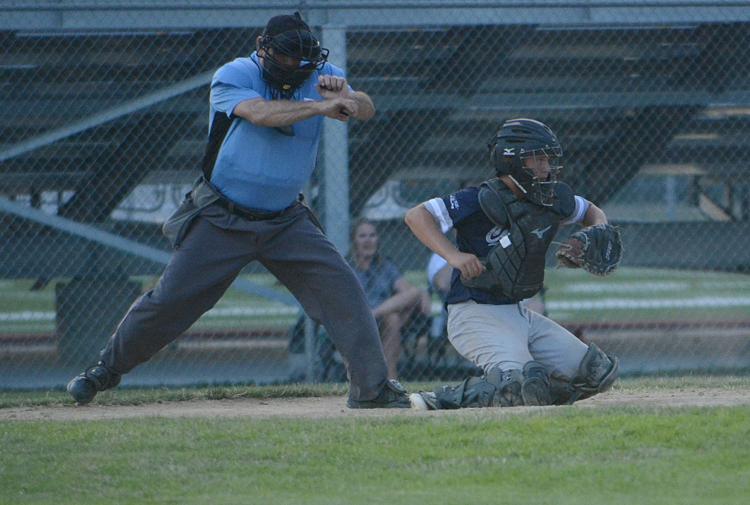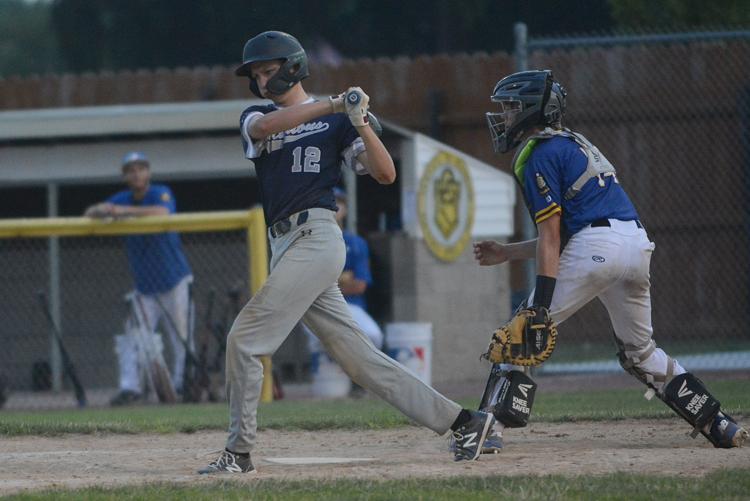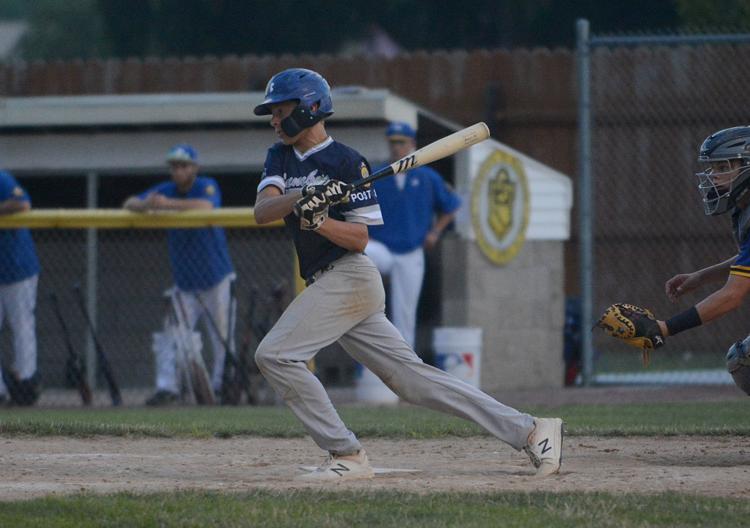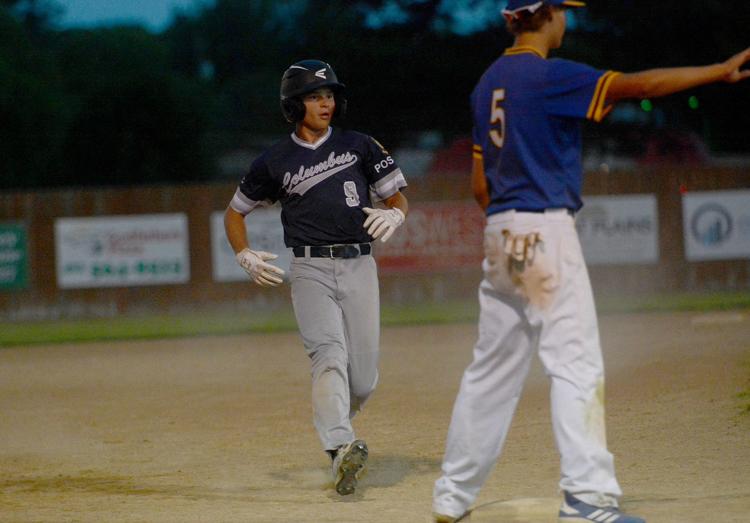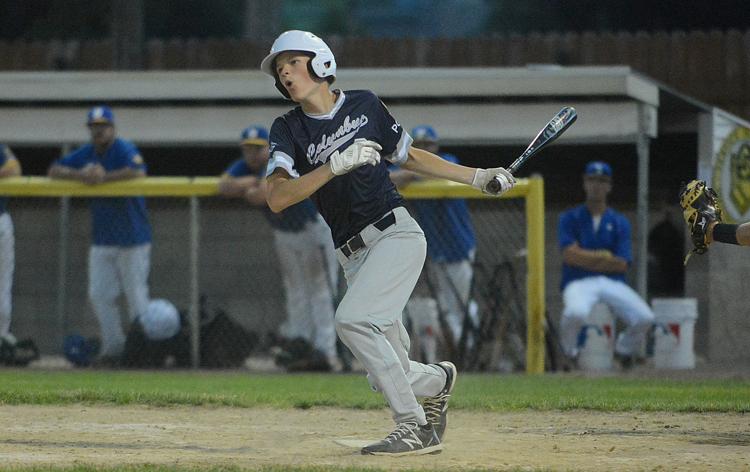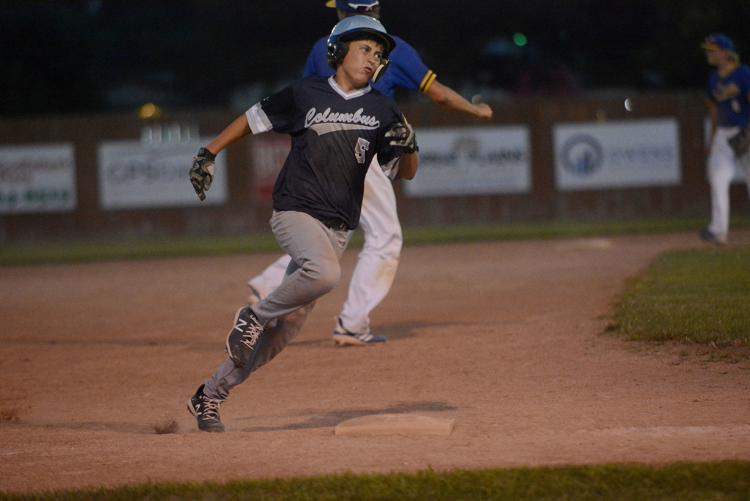 Be the first to know
Get local news delivered to your inbox!