Nebraska's coaches are back in the office this week and the team isn't far behind.
Players begin spring semester classes on Jan. 13, and the official winter conditioning program gets underway along with the semester.
In addition to the players returning from winter break, nine midyear enrollees are set to join the Huskers for the first time after signing National Letters of Intent last month.
They range from an incoming freshman quarterback to high school help on defense to a couple of junior college defenders.
Here's a quick, alphabetical look at the list and what each player is bringing to NU.
Alante Brown, wide receiver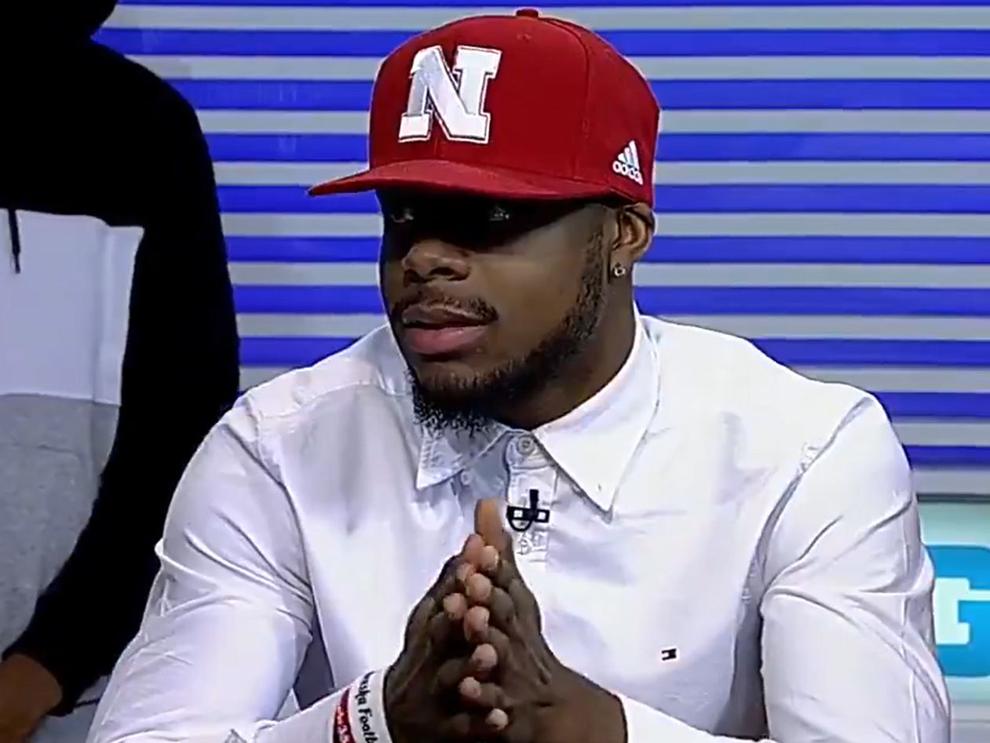 Brown is a Chicago native who attended a college prep school in Connecticut for the 2019 season. He played quarterback until arriving at St. Thomas More, where he was used in a versatile, do-it-all role similar to the one he's likely to play in Lincoln.
Brown is the only skill position player NU signed who is a midyear enrollee, meaning he'll get a jump on the rest of the receivers and running backs at pushing for repetitions between winter conditioning and spring ball.
Turner Corcoran, offensive lineman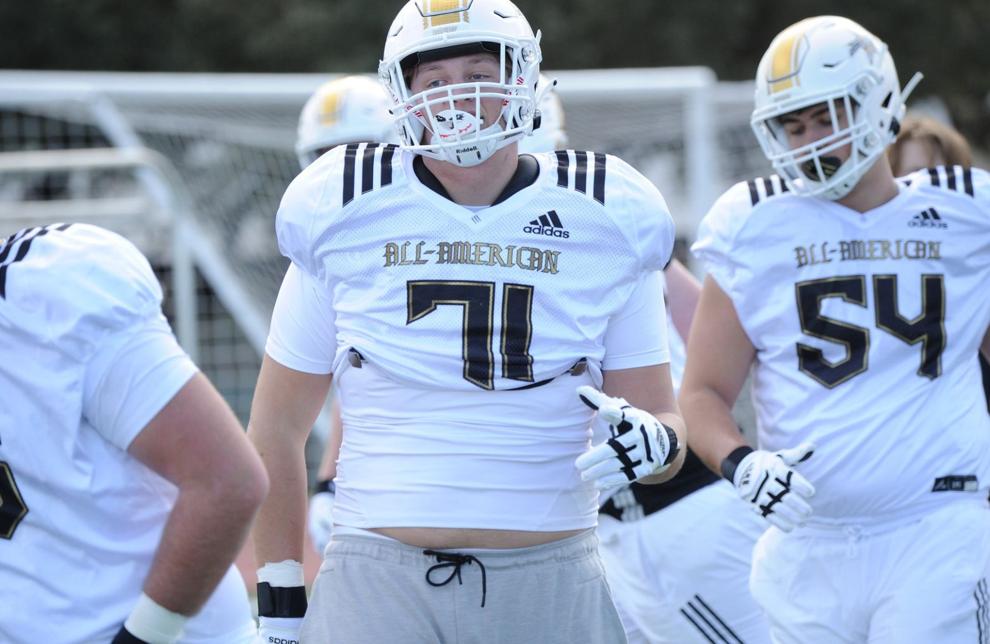 Corcoran is the highest-rated recruit in the class, and head coach Scott Frost last month called him a "cornerstone" of the group. He arrives on campus having played tackle in high school but guard earlier this month at the All-American Bowl.
It's not typically fair to expect a freshman offensive lineman to push for playing time right away, and NU is likely to return every scholarship lineman from 2019 on the roster. But an early start certainly won't hurt Corcoran's development.
Jaiden Francois, cornerback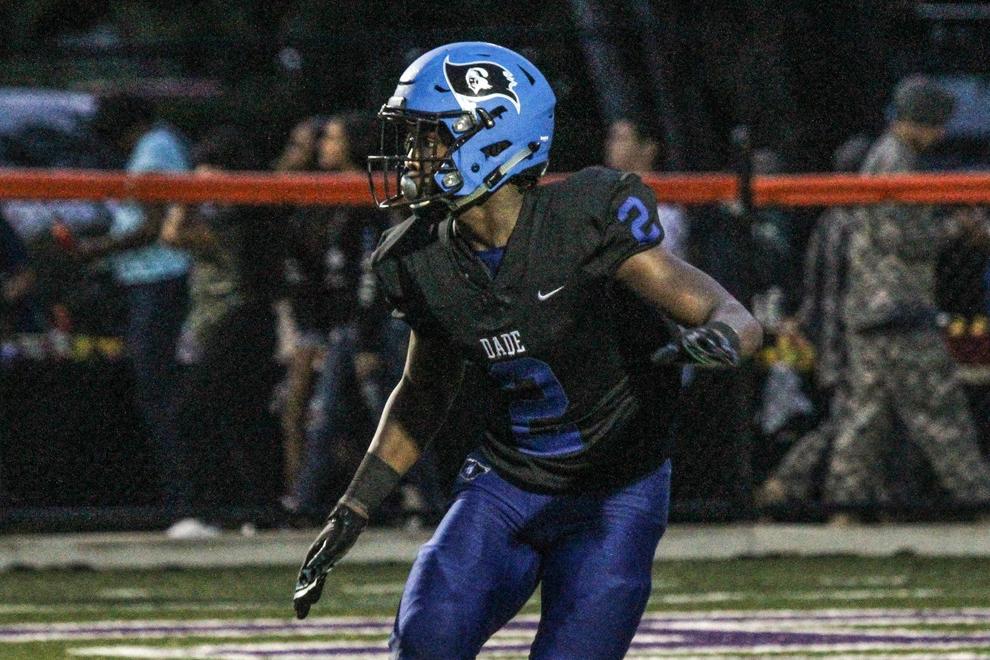 Quarterback will garner much of the talk, but perhaps nowhere is the spring competition going to be hotter than in the secondary. Francois, a signing day win for the Huskers and a consensus four-star prospect, is one of three midyear enrollees in the secondary. He jumps into the fray with four returning "starters" — Dicaprio Bootle, Cam Taylor-Britt, Deontai Williams and Marquel Dismuke — along with Braxton Clark and the last talented crop of four freshmen.
Travis Fisher can afford to mix it up, let guys compete and try different combinations. Let's see how fast Francois can get in the conversation.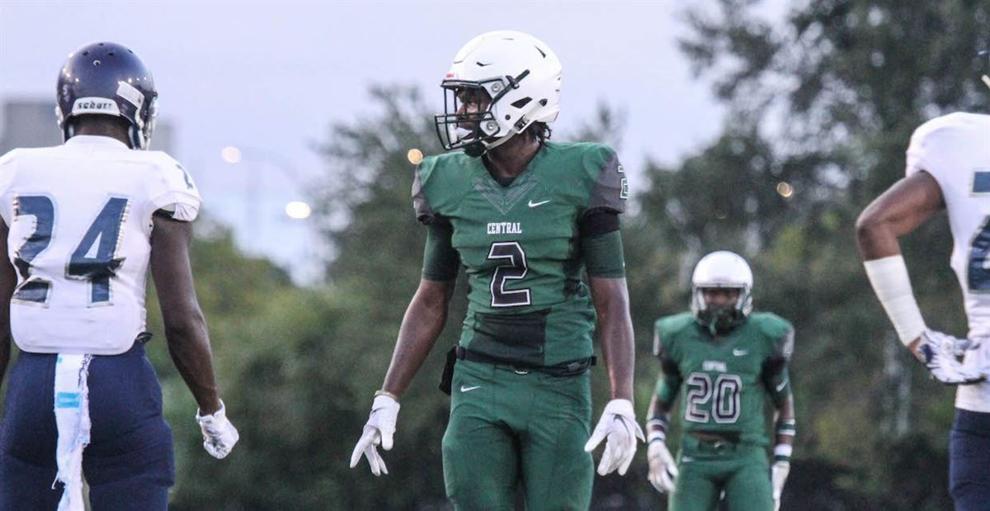 Much the same conversation for Gray, a four-star prospect from Miami Central. He likely won't be the fastest player in the room, but Gray brings his own skill set to the secondary and will be given every chance to earn time early on.
Gray is slated to join a group at safety that returns two senior starters but also dealt with extensive injury issues last year. Redshirt freshmen Myles Farmer and Noa Pola-Gates are also promising young players.
Blaise Gunnerson, outside linebacker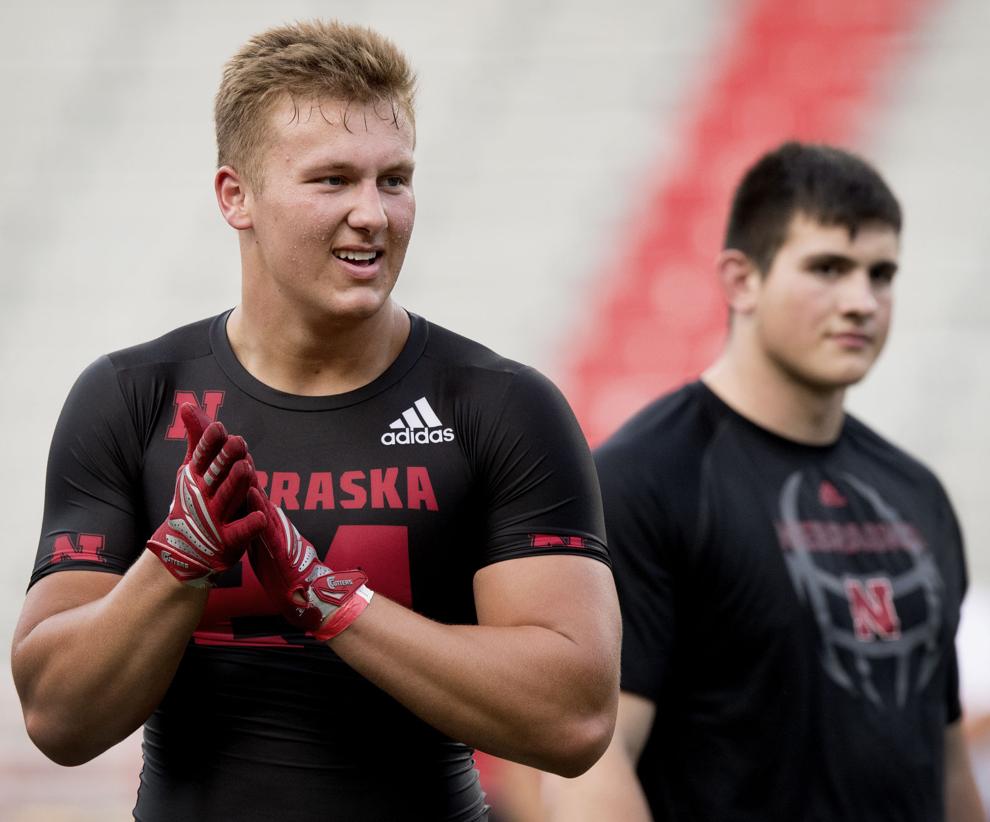 One of the most physically impressive players in the class, Gunnerson brings a combination of size and explosiveness to the NU outside linebacking group.
He told the Journal Star last month that he would return home from the All-American Bowl on Monday, then take all of his finals and pack for the move to Lincoln in about a three-day span. That's what many of these guys are dealing with at this point on the calendar.
Gunnerson is also dealing with injuries — he had postseason hip surgery — so the first step is to get fully healthy. Then, let's see how fast he can make a push toward the two-deep in a group that features plenty of question marks and will at some point have a new coach to replace Jovan Dewitt.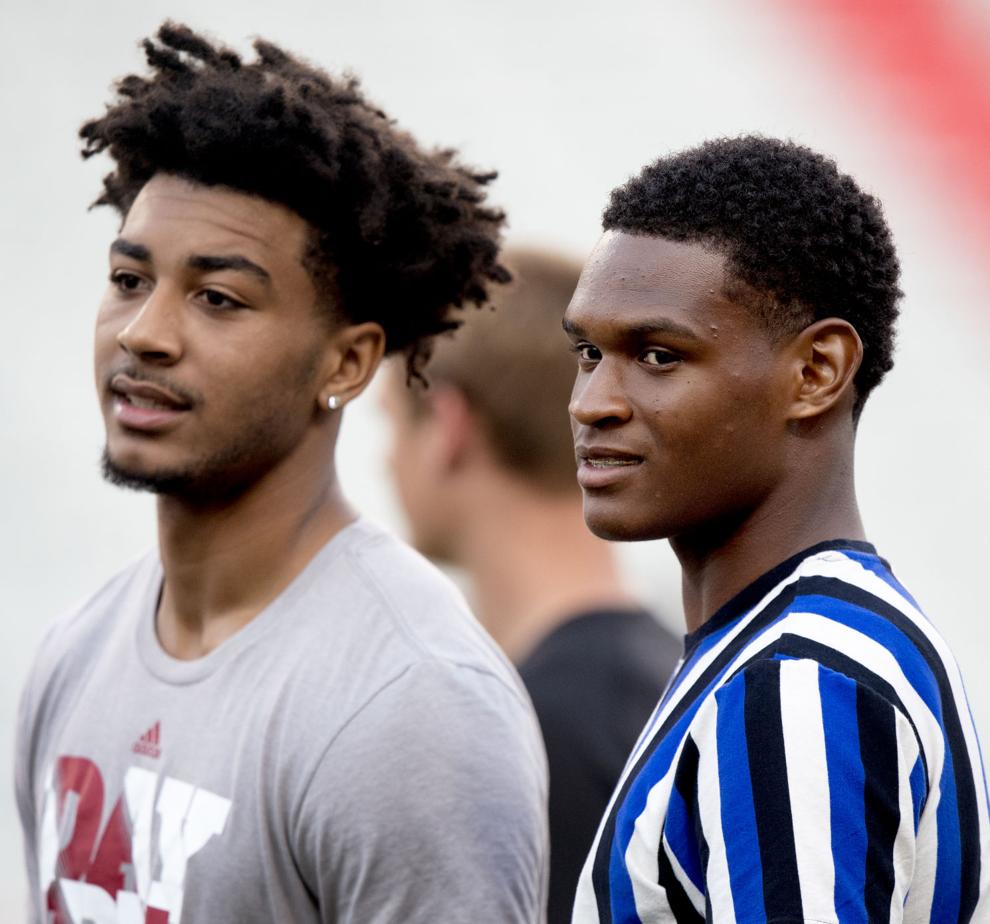 Lynum is the third player joining Fisher's room early and was one of the first members of NU's 2020 class. A long, rangy corner, Lynum had a strong senior season at Evans High in Orlando, Florida.
He fits the mold of what Fisher's looking for and, similar to sophomores Braxton Clark and Quinton Newsome, Lynum will have the chance to join Francois in the pursuit of winning the job vacated by senior Lamar Jackson.
Eteva Mauga-Clements, inside linebacker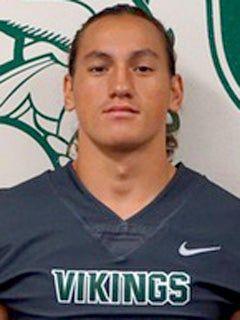 Mauga-Clements came onto the radar screen late, but he's a player who could be in line for an early role. The Huskers love the 6-foot-2, 210-pounder's development potential physically and they like the way he plays. Frost called him a "true run-and-hit" linebacker. How fast does his game translate from the junior college level to the Big Ten? And can he earn a role alongside seniors Collin Miller and Will Honas?
Remember that promising young players such as sophomore Luke Reimer, redshirt freshman Nick Henrich and incoming freshman Keyshawn Greene (eventually) could also push for time.
Jordon Riley, defensive line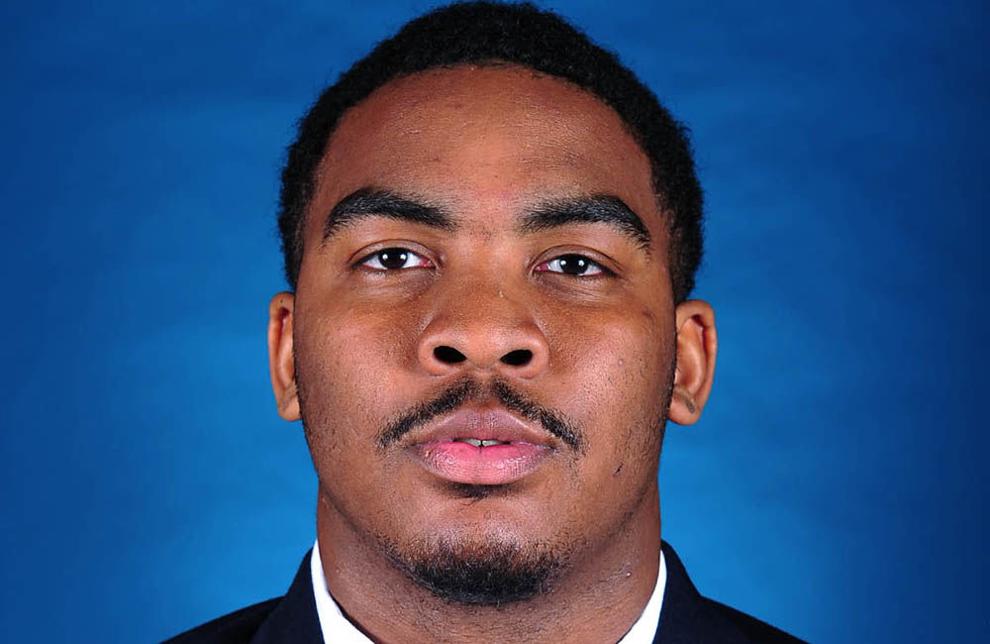 Riley was at Garden City (Kansas) Community College in 2019 after spending his first two seasons at North Carolina. At 6-6 and 290 pounds, Riley is a big body who defensive line coach Tony Tuioti and company hope can provide some depth and experience at defensive end or defensive tackle.
Riley has the kind of frame NU wants up front, and with all of winter conditioning and spring ball to work, he and fellow former juco Keem Green will be an important part of the transition away from graduated seniors Khalil and Carlos Davis and Darrion Daniels.
Logan Smothers, quarterback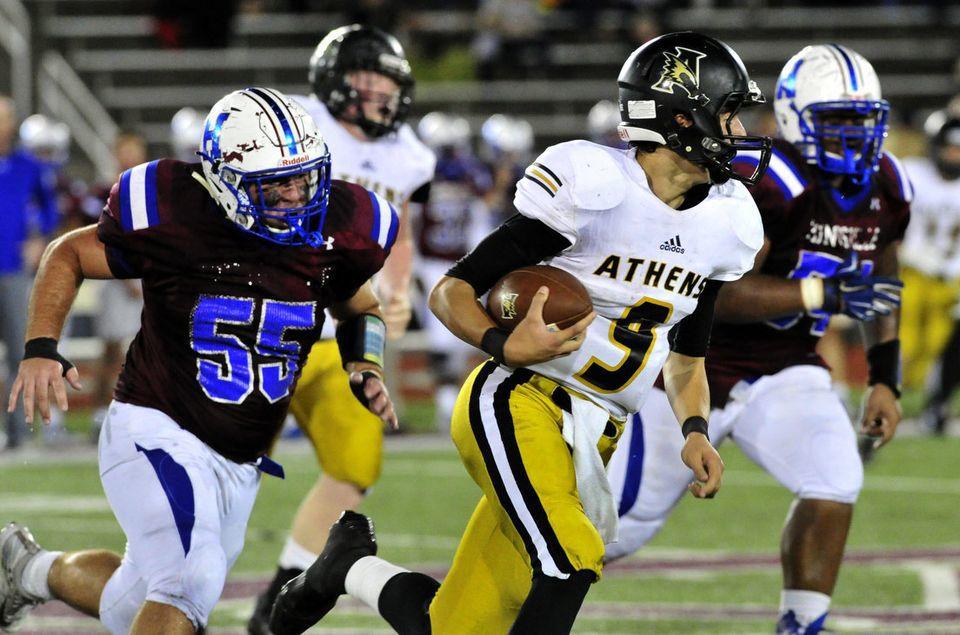 Last but certainly not least is Smothers, the Huskers' quarterback for the 2020 class, who has been verbally pledged to the school since before Frost coached his first game in Lincoln.
Smothers jumps into what is a very talented — and yet perhaps not completely settled — quarterback room.
Nebraska's had success with incoming players at the position the past two years — Adrian Martinez won the job and Luke McCaffrey wowed with his ability to pick up the offense and the overall progress he made — and now it's Smothers' turn to take a crack at learning on the fly.
To put it mildly, the next seven months are going to be interesting. And Smothers, along with these eight other players, are going to be on campus for all of it.
2020 Husker football recruits
2020 Husker football recruits
| Name | Pos. | Ht. | Wt. | Hometown (School) | Stars |
| --- | --- | --- | --- | --- | --- |
| Zavier Betts | WR | 6-2 | 190 | Omaha (Bellevue West) | **** |
| Marquis Black | DL | 6-4 | 280 | McDonough, Ga. (Eagle's Landing) | *** |
| Alante Brown | WR | 6-0 | 190 | Chicago (Simeon) | **** |
| Jimari Butler | OLB | 6-5 | 215 | Mobile, Ala. (Murphy) | *** |
| Alex Conn | OT | 6-6 | 280 | Derby, Kansas | *** |
| Niko Cooper | OLB | 6-5 | 220 | Memphis, Tenn. (Hutchinson C.C.) | *** |
| Turner Corcoran | OT | 6-6 | 280 | Lawrence, Kan. (Free State) | **** |
| Ronald Delancy III | DB | 5-11 | 190 | Miami (Northwestern) | *** |
| Marcus Fleming | WR | 5-10 | 160 | Miami, Fla. (Northwestern) | **** |
| Jaiden Francois | CB | 6-0 | 185 | Homestead, Fla. | **** |
| Henry Gray | DB | 6-0 | 175 | Miami (Central) | **** |
| Keyshawn Greene | LB | 6-3 | 205 | Crawfordville, Fla. (Wakulla) | **** |
| Blaise Gunnerson | OLB | 6-5 | 250 | Carroll, Iowa (Kuemper) | **** |
| Nash Hutmacher | DT | 6-5 | 305 | Chamberlain, South Dakota | *** |
| Tamon Lynum | DB | 6-2 | 170 | Orlando, Fla. (Evans) | *** |
| Omar Manning | WR | 6-4 | 225 | Lancaster, Texas (Kilgore College) | **** |
| Eteva Mauga-Clements | ILB | 6-2 | 210 | Pleasant Hill, Calif. (Diablo Vall. College) | *** |
| Sevion Morrison | RB | 6-0 | 200 | Tulsa, Oklahoma (Edison) | **** |
| William Nixon | WR | 5-11 | 185 | Waco, Texas (Midway) | *** |
| Pheldarius Payne | DE | 6-3 | 270 | Suffolk, Va. (Lackawanna CC) | *** |
| Jordon Riley | DE | 6-5 | 300 | Durhan, N.C. (Garden City C.C.) | *** |
| Marvin Scott III | RB | 5-9 | 205 | Port Orange, Fla. (Spruce Creek) | *** |
| Logan Smothers | QB | 6-2 | 180 | Muscle Shoals, Ala. | **** |