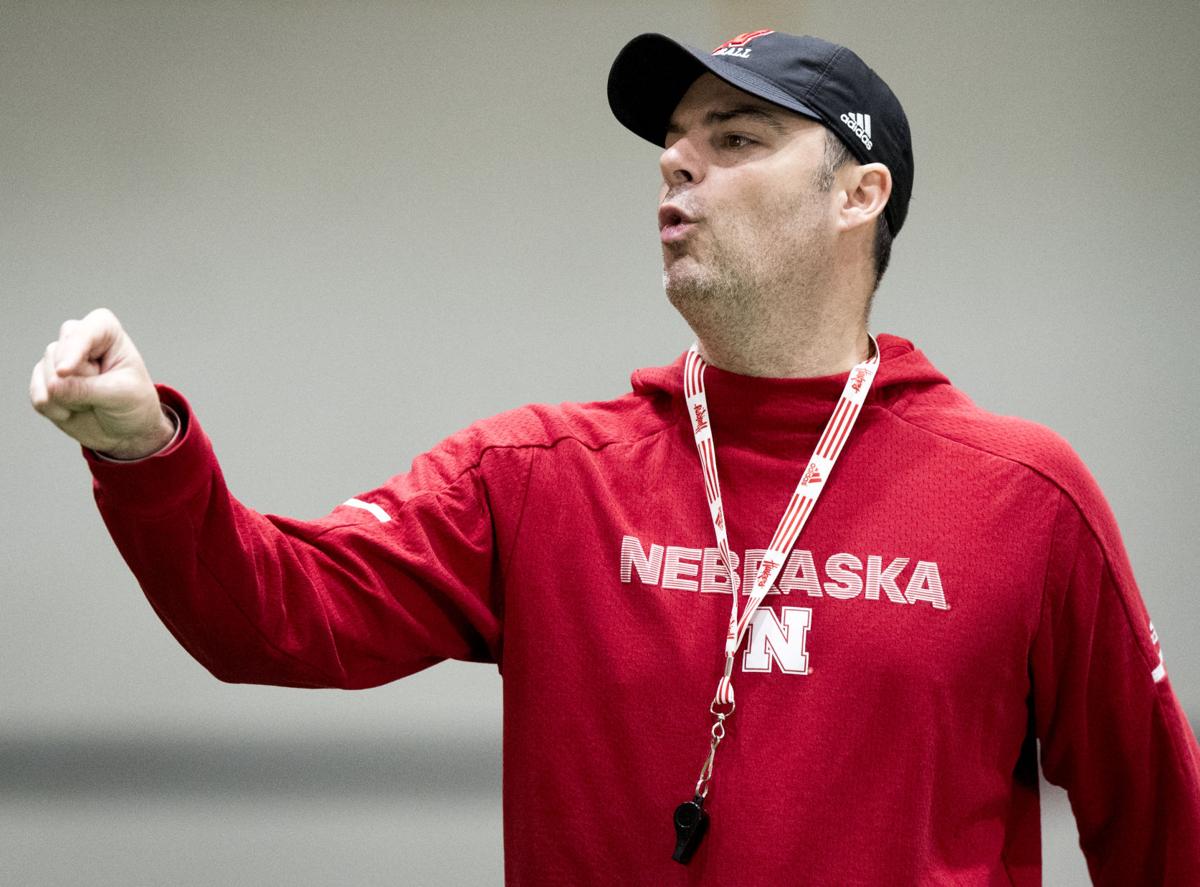 Things I know, and things I think I know: 
If you're in the workforce and want to stay in the workforce — and also want to get paid handsomely — you could learn something from secondary coach Travis Fisher and Ryan Held.
Make yourself extremely valuable, if not indispensable. 
Imagine the reaction of plugged-in Nebraska football fans if Husker head coach Scott Frost had lost Fisher to Ole Miss head coach Lane Kiffin. There would have been ample concern, even some (misguided) panic. But Frost reacted properly last month when Kiffin came calling. Fisher, basically in a snap, received a $125,000 raise and now makes $450,000, a standard salary for an SEC secondary coach. 
To wit: LSU's Corey Raymond (a former Nebraska assistant under Bo Pelini) in 2019 made $460,000, Texas A&M cornerbacks coach Maurice Linguist made $458,000, and Florida safeties coach Ron English $451,000. 
As a Florida native, Fisher obviously would fit in the SEC. His recruiting work in the talent-rich state of Florida during the current recruiting cycle has been well-documented. His "it factor" is evident. He has an easygoing manner but clearly can be stern and demanding with players. You get the feeling he doesn't suffer slackers particularly well.
It should be noted Fisher also had a strong 2019 recruiting cycle, reeling in Noa Pola-Gates, Myles Farmer, Javin Wright and Quinton Newsome. In addition to his recruiting prowess, Fisher's work with 2019 senior cornerback Lamar Jackson is a shining example of an ability to develop talent, as the 6-foot-2, 215-pound Jackson went from underachiever to surefire NFL Draft pick. 
Fisher's secondary in 2020 is regarded as a strength of the team. You can bet he'll continue to recruit well. In other words, he'll likely continue to be pursued by other programs, including ones in his native Florida or close to it. That's what happens when an assistant coach checks two critical boxes: Recruiter and developer. Fisher appears to do that, as does Held.
I'm not surprised Held, NU's running backs coach, recruits well because his eyes light up whenever he discusses the program. He's loud and proud. A teammate of Frost during the 1995 and 1996 seasons at NU, Held believes in what he's selling. 
When Frost hired his original Nebraska staff in late 2017, Held was the lowest paid of the 10 assistants at $300,000 per year. His work in the last two seasons, especially as a recruiter, dictated he was due a boost. Although he didn't get a raise after last season, his $100,000 upgrade last week pushes him to $400,000 annually.
Such a sizable jump makes me wonder if Held might also get a co-offensive coordinator tag.
What else might Frost have in store in terms of staff alterations? I'm hearing we'll find out this week. 
* It'll be easy to root for LSU quarterback Joe Burrow in the national championship game Monday night, especially after hearing his Heisman Trophy acceptance speech Dec. 14. He took to the stage and spoke of what it was like growing up in his hometown of Athens, Ohio, where, for the less fortunate, hunger is a daily challenge. He described it as "a very impoverished area" with "the poverty rate at two times the national average."
That's heartbreaking. But it's very real. It might even exist down the street from you in Lincoln. As a reminder of sorts, I keep on my desk a copy of a Lincoln elementary student's writing assignment entitled, "Things I want in my family." Among the boy's wants are running water and lights. He wants food. He wants no drugs in the house. No lice. No bugs. He wants a clean bed with covers. Clean clothes. His own comb and toothbrush. Soap. School stuff. A TV. A heater.
"I want love," he writes.
Burrow raised awareness with his speech. Yeah, I'll be cheering for him.
* I'm guessing most Nebraska fans acutely understand the gulf that exists between the Huskers' level of play and that of Clemson and LSU. At least one statistic illustrates it well: Clemson has a turnover margin of plus 16, while LSU's is plus nine. 
Nebraska hasn't produced a turnover margin better than plus five in at least a decade.
The Huskers twice in that period were minus 12 — in 2012 and 2015. Yikes.
"Steph Curry and Klay Thompson have ruined the game," Bardo said.
There's too much three-point shooting nowadays, he said.
Later in the broadcast, after a Nebraska player missed a step-back contested three-point attempt, Bardo said decision-making "across the board" has suffered in recent years.
OK, maybe a little. But let's cool it on saying Curry and Thompson "have ruined the game." That's going too far. I watch NBA games in awe of players' skills, and I'm not talking about the dunks. I'm talking ball-handling, passing, shooting, anticipation on defense — all of it. It's superb. 
Watch, say, NBA rookie Ja Morant and you'll feel good about the sport's future. Same goes for Trae Young. I could go on and on. 
* One more thing: You won't catch me criticizing Nebraska point guard Cam Mack's on-court celebrations. Sure, he pushes the envelope, but he hasn't gone too far. Plus, it's easy to cut him slack as long as he keeps pumping out double-doubles. 
Be the first to know
Get local news delivered to your inbox!